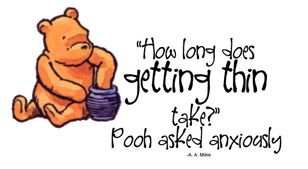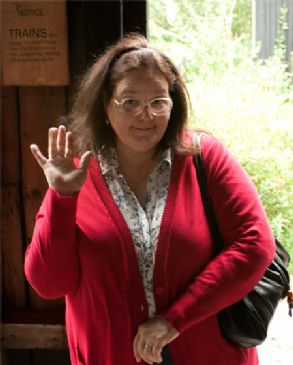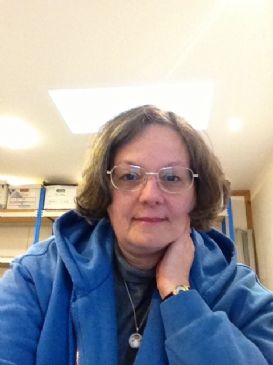 I have 18 pics in my gallery

Awards

Rose's journey....... ( a work in progress )
I'm Hypothyroid and Bipolar. I'm also more than 8.5 stone overweight and have a real problem with self-esteem.
My wonderful hubby tells me that I'm a special person and I need to try to change the way I see myself.
From now on I will keep telling myself.... "I am not worthless, I am a special person. I deserve to be loved. I will follow an eating plan and exercise more. I will take care of myself because I deserve to be happy." ......... until I believe it.

**UPDATE** ...
I'm Hypothyroid and Bipolar. I'm also more than 8.5 stone overweight and have a real problem with self-esteem.
My wonderful hubby tells me that I'm a special person and I need to try to change the way I see myself.
From now on I will keep telling myself.... "I am not worthless, I am a special person. I deserve to be loved. I will follow an eating plan and exercise more. I will take care of myself because I deserve to be happy." ......... until I believe it.

**UPDATE**
I've lost almost a stone now (13 lbs), dropped a dress size and I'm feeling better about myself than I have in a long time. Thank you Weight Watchers and Sparkpeople. It's made all the difference.
( July 5, 2012)

** 2nd UPDATE**
It's September now and i've lost a total of 20 pounds so far. I'm still overweight, but Instead of the 8.5 stone it reads at the top, I'm about 7 stone over now, having lost almost 1.5 stone. I'm hoping to make it 2 stone gone by Christmas- 8lbs to go- and I'll be updating again in a few weeks time.
(Sept. 20, 2012)

**New Update**
Its now December 2013 and will I be glad to see this year go!
I've lost a total of 40 pounds since I joined Weight Watchers in April of 2012, but I've been stuck on a plateau since July 2013, losing and gaining the same 2-3 lbs over and over.
I've dropped 3 dress sizes, and can now shop at some high street stores (not all, but I'm not locked into buying from a "plus-size" shop any longer). And I can now walk farther than a few hundred yards at a time. I've been known to take 2 mile walks into the village centre and back home. :)
I'm not quite halfway to goal, although if I can kick-start this and start losing steadily again, I hope to be 75 pounds gone by the end of May 2014, for my 10th wedding anniversary. *fingers crossed*.
This last year has been a difficult one for other reasons as well.
I've developed non-alcoholic fatty liver, but the 40 lb loss is helping towards healing that, and my thyroid meds have been reduced, also I'm no longer taking bipolar meds. My Dr has decided that I'm coping well enough to not need them at this time. That may change, but only time will tell.
We've lost two of our kitty babies as well this year. Cleo passed away in Mar.2013, and Ginny passed away just a few days ago, on Christmas eve. We still have one kitty, Jinx, but she's 16 so I don't know how much longer we'll have her.
Hubby and I are planning to adopt 2 new kitties in the new year.
Happy holidays and may the coming year treat you kindly.
(December 28, 2013)
SparkFriends

SparkTeams



My Ticker:
Pounds lost: 43.5

Interact with ROSE-N-SURREY







Recent Blogs:

Profile


Member Since: 4/12/2009

SparkPoints: 6,290

Fitness Minutes: 3,059

My Goals:
If I'm honest?
I want to run. Not for the exercise, but just for the sheer joy of it! I used to run a lot when I was younger and I'd love to be able to do it again.
I WILL run again!

My Program:
Weight Watchers


Personal Information:
I'm 57. Born and raised in the St Louis, Mo. Metro area (East).
Married to a wonderful Brit.
Live and work in the UK.


Other Information:
Favorite movie: "What Dreams May Come"

Favorite song: "Simply the Best"- Tina Turner

Favorite book(s): The Hobbitt & The Lord of the Rings by J.R.R. Tolkien

Winnie-the-Pooh & The House at Pooh Corner by A. A. Milne.

I especially like the original artwork for the books by E.H.Shepard.

Profile Image