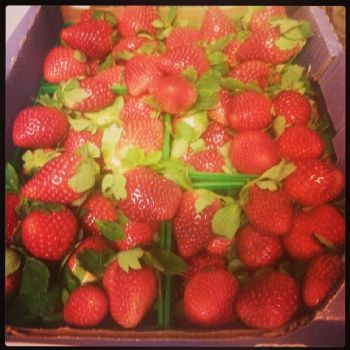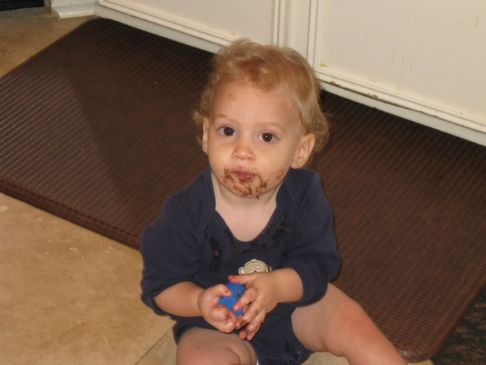 I have 50 pics in my gallery

Awards


"Never throw in the towel.... use it to wipe off your sweat, then keep going!"
Background:

I started this journey back in January 2008 when I finally said, "enough is enough". I was at a high weight and not feeling good about myself. I would get winded while running around with my kids. I didn't want to be that mom.

When I started my journey it was tough. I hated going to the gym and it took my friend to join that helped get me there. But when she didn't go.... guess what, either did I. It wasn't until I started my running program fall of ...
Background:

I started this journey back in January 2008 when I finally said, "enough is enough". I was at a high weight and not feeling good about myself. I would get winded while running around with my kids. I didn't want to be that mom.

When I started my journey it was tough. I hated going to the gym and it took my friend to join that helped get me there. But when she didn't go.... guess what, either did I. It wasn't until I started my running program fall of 2008 when I really started doing this for myself. If I didn't have anyone to workout with, I still went.

Fast forward to now and I LOVE to workout. This is what has been keeping me going and I love the way it makes me feel. I still struggle with my nutrition and balancing it all out but I am getting there. I am more confident with myself and know that I have made the life change.

I always tell my kids to never say "I can't", there is a little negativeness with that statement. Always believe in yourself.... you never know unless you try!




*`*`*`*`*`*`*`*`*`*`*`*`*`*`*`*`*`*`*`*`
Race Progress:

November 23, 2008 - 5k Turkey Run - Time: 36:04
May 31, 2009 - 5k Run - Time: 31:28
November 22, 2009 - 5k Turkey Run - Time: 30:39
June 26, 2010 - Time to Fly 10k Run - Time: 1:02
September 17, 2010 - Run at Work 5k - Time: 29:31
November 13, 2010 - Diva Dash 5 mile - Time: 50:44
May 21, 2011 - Armed Forces Half Marathon - This race was canceled due to flooding on the race course. But I did run 13.1 on my own and finished in - 2:22
September 17, 2011 - Park Tool "Fall Classic" Duathlon
April 27, 2013 - Get In Gear Half Marathon - Time: 2:26:16

*`*`*`*`*`*`*`*`*`*`*`*`*`*`*`*`*`*`*`*`
Bucket List
1. Run a 5k race ~ COMPLETED
2. Run a 10k race ~ COMPLETED
3. Run a half marathon - COMPLETED
4. Run a full marathon
5. Be able to swim long distances (at least 1 mile without stopping - then work up to 2 miles!)
6. Rock climb
7. Hike up a mountain
8. Try skiing (either cross country or down hill)
9. Go white water rafting
10. Complete a triathlon
11. Bike 50 miles in one day
12. Bike 100 miles in one day
13. Join a softball league
14. Take up a dance class
15. TRAVEL and see the many sights our country has to offer!
16. Backpacking.... I have always wanted to do this in the North woods of MN. Maybe even travel somewhere else too!
17. Learn how to water ski... I have tried this before. I want to get good at it!
18. Try snowshoeing ~ COMPLETED
19. Hike the Grand Canyon
20. Be able to do a full chin up
21. Complete the 100 perfect push ups program
22. Complete a duathon

"Set your goals high, and don't stop till you get there!"
- Bo Jackson

*`*`*`*`*`*`*`*`*`*`*`*`*`*`*`*`*`*`*`*`


. * + * * + . *+ *
* . + * Thank * + .
+ . . * + . + * . * +
* . + * you * + .
+ . . * + . + * . * + .
+ , * for * + * visiting *
+ . . * + . + * . * + .*
. * * + . * my * .
+ .* page * + * * . + * .
. * + * * + . *+ *

SparkFriends

SparkTeams



My Ticker:
198 Days until: 10 Mile Trail Race

Interact with RUNNER4LIFE08






Recent Blogs:

Profile


Member Since: 1/30/2008

SparkPoints: 88,680

Fitness Minutes: 109,124

My Goals:
To continue to live a healthy lifestyle.


My Program:
MY EXERCISING PLAN:

My plan consists of a mix of cardio and strength training. I usually plan for 4-5 days of running during the week, cycling class, boot camp, and then a few days in the weight room. In the evenings and on weekends you can find me biking, running, swimming, and walking / hiking.




Personal Information:
My name is Elaine and I am a 34 year old from Minnesota. I live with my hubby and three (very outgoing) kids. I have been married for 14 wonderful years and my kids ages are 13,12, and 9.

Things we love to do as a family . .

We are a huge sports family, all three of our kids are heavily involved with sports so it keeps us pretty busy. We also love getting outdoors which include; going hiking, bike riding, spending time at the beach or playground, camping, and geocaching! We just love the outdoors and all the changing seasons!

On a personal level, I love to take pictures, if you can't tell from my Spark page! I also love to travel (when we have the money), read, sing, and dance.

Profile Image