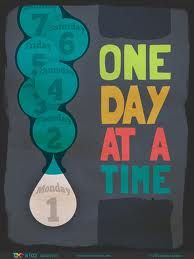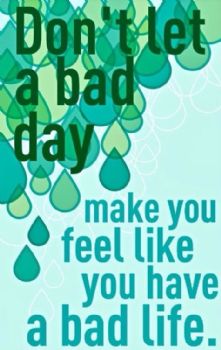 I have 39 pics in my gallery

Awards

59 Pounds Down, 31 to go!!!
August Goals:
1. Vow Renewal - take week off for 10 year late honeymoon
2. Finish 21 Day Fix
3. Eat right, drink plenty of water, stress less, make "me" time
4. Run M/W/F
5. Continue Yoga as often as possible
6. Any Cardio every day & add in stationary bike
7. Strength Training, resume normal after finish 21 day fix
8. Try to get in physical activity while away on honeymoon and to eat well
9. Don't let my pain run my days, I can do anything ...
August Goals:
1. Vow Renewal - take week off for 10 year late honeymoon
2. Finish 21 Day Fix
3. Eat right, drink plenty of water, stress less, make "me" time
4. Run M/W/F
5. Continue Yoga as often as possible
6. Any Cardio every day & add in stationary bike
7. Strength Training, resume normal after finish 21 day fix
8. Try to get in physical activity while away on honeymoon and to eat well
9. Don't let my pain run my days, I can do anything

7/25/14
Struggling, but still determined. Not going to stop now. I also added a new workout program for the next 3 weeks and hoping it goes well. So far I love it. Hoping it gives me lots of progress, but will probably add something with it. And keep up my strength training, and my running as well. Less than 1 month until my vow renewal, so excited and so nervous.

7/12/14
It has been almost 22 months since I started my journey, and I am proud to say I have not given up. I have gotten frustrated, down right upset at times, but not given up. That I refuse and have refused to do. I am down 57 pounds from the start, and have 33 pounds to go until I reach my original goal I set back then. Despite many obstacles I have faced recently, it hasn't changed my determination. We all face obstacles in some way every day of our lives, we just have to know how to get around them or go through them. WE CAN DO IT!!!

June 15th, 2014 Not Get Upset if I Can't Do What My Plans Are:
Strength Train ----- Sun/Tues/Thurs/Sat 15 minutes or more 2x a day
Restart Run Training --- Mon/Wed/Fri 10 minutes minimum 2x a day
Cardio of any kind ------- Everyday 20 minutes minimum
Begin Yoga ------- Everyday no minimum


Current Status:


SparkFriends



SparkTeams



My Ticker:
current weight: 158.6

Interact with RUNNING-TURTLE





Recent Blogs:

Profile


Member Since: 9/23/2012

SparkPoints: 49,916

Fitness Minutes: 33,245

My Goals:
Summer 2014 5% Spirited Underdogs Challenge
Start Weight: 162.4
Goal to Lose: 8.1
Week 1: 159.2
Week 2: 160.2
Week 3: 158.2
Week 4: 158.6
Week 5: 157.6
Week 6: 158.6
Week 7:
Week 8:
Total Challenge Pounds Lost
8/16/14:

Spirited Underdogs
Spring 5% Challenge
Start Weight: 175.2
Goal to Lose: 8.8
Week 1: 175.2
Week 2: 174.4
Week 3: 170.2
Week 4: 168.0
Week 5: 167.0
Week 6: 166.4 5% Made
Week 7: 164.4
Week 8: 166.0
Challenge pounds lost
5/31/14: 9.2 lbs

My Goal Weights:
Start 9/23/12 215 lbs
190's 12/8/12 199.8 lbs
180's 1/27/13 188 lbs
170's 2/7/14 179.6 lbs
160's 5/2/14 168 lbs
150's 6/27/14 159.2 lbs
140's
130's
120's
Goal Weight

My Races
9/21/13 Color Vibe
10/26/13 Genesee FrightK
2/15/14 Hot Chocolate 5K
3/17/14 Pot O' Gold 4 miler
5/26/14 City of Burton Memorial Day 5k


My Program:
Persistence. Not going to let one bad day ruin the rest.

My pain will not rule me!


Personal Information:
My name is Jennifer. I have been married for 9 1/2 years and have 4 children.

Other Information:
"Set Your Goals High and Don't Stop Until You Get There"~ Bo Jackson

"Never tell me the sky's the limit when there are footprints on the moon." ~Anon

"You can never cross the ocean until you have the courage to lose sight of the shore." ~Christopher Columbus

Profile Image