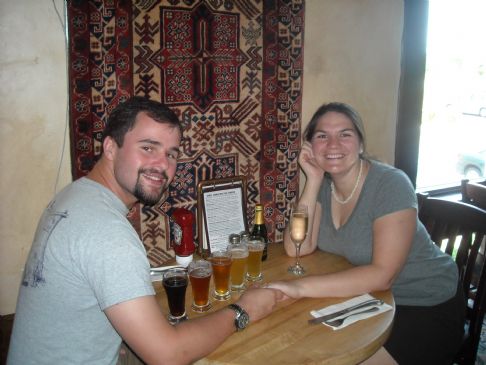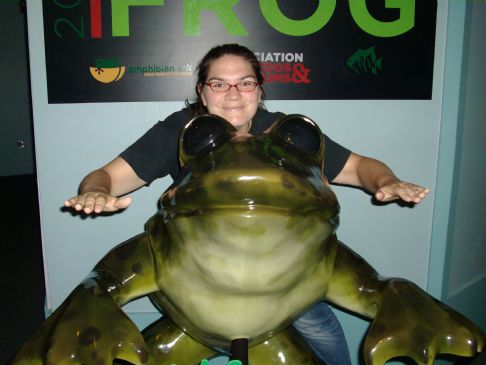 I have 23 pics in my gallery

Awards

Running towards my goals...
Updated 11/10/2013 - Back after baby! Happy to be getting back to a healthy lifestyle have 73 lbs to goal of 190lbs.

I have a new job (less stress, better hours & better pay!Ya!), weened off of all medications for depression (thanks to therapy and the medicine - I have learned the tools to be myself and be happy!) and I'm ready to knock some more states off my list (currently scheduled & signed up for 1/14/11 Charleston, SC half & 3/18/11 DC Half)!!!

While trying to ...
Updated 11/10/2013 - Back after baby! Happy to be getting back to a healthy lifestyle have 73 lbs to goal of 190lbs.

I have a new job (less stress, better hours & better pay!Ya!), weened off of all medications for depression (thanks to therapy and the medicine - I have learned the tools to be myself and be happy!) and I'm ready to knock some more states off my list (currently scheduled & signed up for 1/14/11 Charleston, SC half & 3/18/11 DC Half)!!!

While trying to graduate from graduate school and living a hectic lifestyle of school & full-time work (first part of it was done as a paramedic with very erratic hours)- I someone managed to find the motivation to run my first marathon!!!! (6/20/10).

Then I promptly lost it (the motivation not more weight!) and gained 60 lbs by 12/20/10....ugh!

Well I have been on Spark since Feb 2010 and it has really changed my life and all the great people on here have really helped me stay in the fight! Now I'm facing a different lifestyle- no school and work 9-5 Mon-Fri- so it's time to kick up into gear and lose this weight and gain my self-confidence back...

I have been on weight watchers for a couple of years and it works but once I stop running or going to the gym I stopped losing.

I have a goal of running a half-marathon in every state and will update as I go along below. I may not be fast (usually 12-14min/miles) but my goal is to just stay jogging the whole race! Good luck to everyone who stops by!
States I've run in so far:
1. NC Outer Banks 11/2008 2:28 time (weighted 196.0)
2. VA Richmond 11/2008 2:29 time (weighted 192.0) 11/2009 3:02 (weighted 243.0 ugh!)
3. WV Freedom Run 10/2009 3:11 time (major hills! & weighted 231.4)
4. KY Hatfield & McCoy FULL marathon 6/20/10 6:17 time (major mountains! and fell down-ugh!) (weighted 227.0)
5. DE Rehoboth Beach Half 12/10/11 4:36 (weighted 290- cold and windy...not much training)


SparkFriends

SparkTeams



My Ticker:
current weight: 268.1

Interact with RUNNINGOLLIE






Recent Blogs:

Profile


Member Since: 2/5/2010

SparkPoints: 17,692

Fitness Minutes: 22,130

My Goals:
Official race schedule:

Jan 14, 2012 Charleston, SC Half

March 18, 2012 DC Half

Currently accomplished 5/50 states ran in!!!! (WV, VA, NC, KY & DE)


Other Information:
Goals & Rewards
Go from 312.0 to 190 by my birthday 9/26/12

Currently lost 64.4 out of 122 updated (9/4/12)

weigh-ins net:
October loss= 3.1
November loss= 4.4
December loss= 9.5
January loss= 6.2
February loss= +3.1 :(
March loss= 4.2
April loss= 5.3
May loss= 2.4
June loss= 8.2
July loss= 6.1
August loss= 7.7

In past 11months loss total of 76.0 lbs regained total of 19.9 lbs for a current loss total of 56.1 lbs as of 9/4/2012





Profile Image