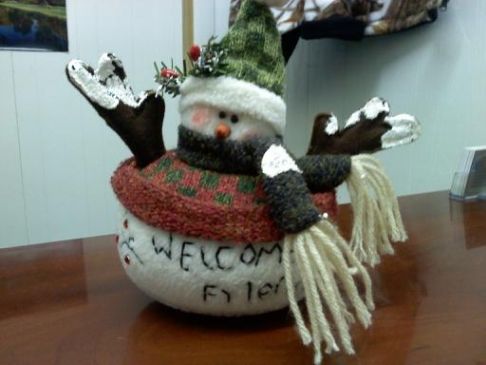 I have 10 pics in my gallery

Awards

Trying
I'm trying. At a lot of things...

I'm trying to get back into my healthy lifestyle.
I was a runner. I worked out every day. I ate healthy. I counted my calories and weighed everything I ate. I kept moving.

In July, my sister was diagnosed with stage III breast cancer. Two weeks later, I was diagnosed with a very early stage of breast cancer. Then we both tested positive for BRCA2 gene mutation.

Since then, I have been in auto pilot. Just glad to be ...
I'm trying. At a lot of things...

I'm trying to get back into my healthy lifestyle.
I was a runner. I worked out every day. I ate healthy. I counted my calories and weighed everything I ate. I kept moving.

In July, my sister was diagnosed with stage III breast cancer. Two weeks later, I was diagnosed with a very early stage of breast cancer. Then we both tested positive for BRCA2 gene mutation.

Since then, I have been in auto pilot. Just glad to be alive. No joy really, just alive. I'm jealous of the stories of people who went through this and were strong and didn't let it beat them and became a better person because of it. That is not happening with me.

I'm trying, but I sadly admit I am failing.

With more surgeries ahead of me, I need to start to feel normal -whatever that is anymore. So I'm back on Sparkpeople as of 11/26/12. I felt my best when I was sparking every day. So I will start here.

I need so much encouragement in all aspects of my life right now. We'll see how it goes.......

March 7, 2013: Still going! Two surgeries down, one more in June. I still can't exercise due to recovery time, but I get on Spark every day and record what I can and spin the wheel!

Spark friends and teams have been encouraging additions to my life and am so thankful for them all.

So I will keep going and maybe by September, I will be running again :o)

SparkFriends

SparkTeams




Recent Blogs:

Profile


Member Since: 11/30/2010

SparkPoints: 14,809

Fitness Minutes: 14,467

My Goals:
November 26 - December 31, 2012: Count calories as much as possible. Get back into a workout routine.

Feb. 21, 2011: starting the Spark into Spring Virtual 5K Run training program.
**REACHED: 4/14/11: 3.1 miles in 31:58**

Summer 2011 goal: run 6-miles: REACHED 7/16/11

Run my first 10K:
REACHED: 9/17/11 - Camptown Races (1:06:00)

First goal weight: REACHED 5/13/11

Second goal weight: REACHED 7/9/11

NOT LOOKING BACK, JUST STARTING OVER
5/21/12



My Program:
Try to keep a routine of exercise and healthy eating as best I can within my limits due to surgery.





Personal Information:
I'm 47-years old, married, have a 19-year old daughter, and a sweet dog named Jesse. Dealing with a medical diagnosis that increased my risk of cancer, and actually beating cancer is hard to live with. But will keep trying.

Other Information:
1 Corinthians 6:19-20

Profile Image