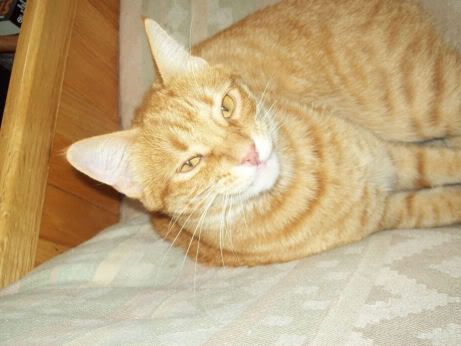 I have 3 pics in my gallery

Awards

MY WEIGHT LOSS JOURNEY.
Welcome to my page. Let me know you stopped by....by leaving me a comment, spark goodie or PM me.

THIS IS MY LAST JOURNEY THIS TIME I WILL DO IT RIGHT.
This is the last time I restart Sparkpeople. I have quit so many times I stopped counting. This time I am in it for the long haul.
**At 288 and miserable and tired, in pain all the time. I can't enjoy life this way. I have type2 diabetes and will lose weight to get off or cut in half all my medication.

...
Welcome to my page. Let me know you stopped by....by leaving me a comment, spark goodie or PM me.

THIS IS MY LAST JOURNEY THIS TIME I WILL DO IT RIGHT.
This is the last time I restart Sparkpeople. I have quit so many times I stopped counting. This time I am in it for the long haul.
**At 288 and miserable and tired, in pain all the time. I can't enjoy life this way. I have type2 diabetes and will lose weight to get off or cut in half all my medication.

Today, I promise I will not quit.
I pledge that no matter, how many ups and
downs I pass through,
I will continue on my journey.

Finish each day.
And be done with it.
You have done what you could.
Some blunders and
Absurdities have crept in.
Forget them as soon as you can."

I pledge to make a NEW START today,
and forgive myself for my past,
and to stop being so critical of myself.

I pledge to take control of myself,
To stop making excuses,
And stop blaming other people or situations.

I pledge to treat myself as I would my Best
Friend,
Because that is who I am.

P ushing myself
E veryday
R esulting in
S uch
I ncredible
S elf-worth;
T aking control of my life and most importantly my physical and mental health
A t all times
N ever ever
C easing to love myself and
E njoying the journey every step of the way

PERSISTENCE = SUCCESS
(from ACLUBB5 )



Current Status:


SparkFriends

SparkTeams



My Ticker:
current weight: 285.0

Interact with SANDRA2BHEALTHY







Recent Blogs:

Profile


Member Since: 5/27/2014

SparkPoints: 34,079

Fitness Minutes: 22,630

My Goals:
Lose weight slow that way I will keep it off.
Get off or cut in half my diabetic medication.

My Program:
Going with WW on my own. Stay within my points/calories. Stay active as much as I can.
Drink the water.

Personal Information:
Live in California born and raised with DH of 45 years.
You can reach me at sassychiu@hotmail.com or spark mail me if you need support.

Other Information:
I love cats have 4 love to read anything about health, SciFi and horror.

Profile Image