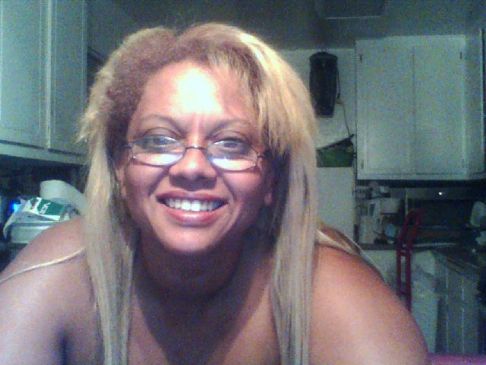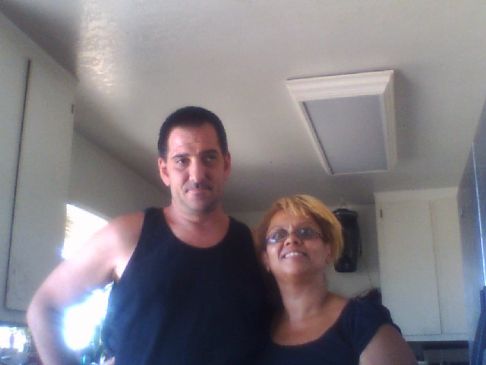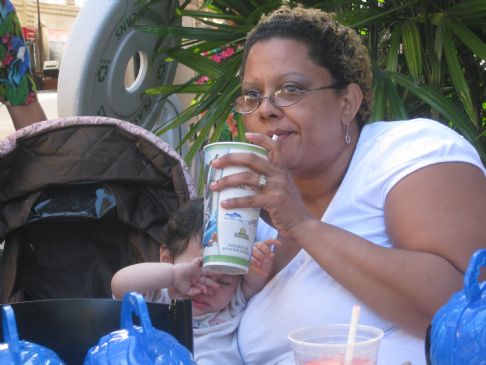 I have 50 pics in my gallery

Awards


I can and I will Lose this weight as I am on a Journey to a healthier me....
Diet plans come and go, Weight comes off, weight goes on quicky, You have to have patience and the weight will come off.

One thing I learned from spark is you have to love yourself first.

When you get really serious about losing weight you have to have patience and time.There no quick ways to lose weight.

If you stick with it you be amazed to see how much weight you lose down the road.

When you learn how to eat healthy it becomes your way of ...
Diet plans come and go, Weight comes off, weight goes on quicky, You have to have patience and the weight will come off.

One thing I learned from spark is you have to love yourself first.

When you get really serious about losing weight you have to have patience and time.There no quick ways to lose weight.

If you stick with it you be amazed to see how much weight you lose down the road.

When you learn how to eat healthy it becomes your way of life.

When you learn to exercise every day you will do it.

It is so easy to be tossed back and forth in our commitment to our diets. One day they seem worth the effort, the next they seem like such a drag. It feels like they will never end, and nothing we do makes the time pass any faster.

The sad fact is, it is up to us. If we stick to our diets, we'll lose weight. If we cheat, then we can't expect to lose.

Dieters who remain faithful reap the reward, while those who lose heart receive nothing.

Dieting involves a constant struggle between two intense desires: the desire to lose weight and the desire to indulge in the foods we love.

This is not an easy struggle. We are double minded. Once we decide that something is important, We should learn to stick to it.

I am so thankful for Spark people, I have had so much encouragement, inspiration, motivation, support, and friendship from you all and I would have missed out on all of it if I had never come across Spark People.

Losing weight has become apart of me and my life.

I love exercising and when I do get the chance to do my cardio and strength training I am happy. I would have never had that if it weren't for the people and inspirational spark, I have come across in the short time that I have been on Spark people since 2009.

My story is like so many of you's, We all have the same story. That is we tried to lose weight but we always had excuses on while we didn't lose weight.
One week I gain,The next week I lose,The following week I would just balance my weight even. The trick is do not get discouraged. As long as you making progress the weight will come off. If you losing inches,pounds,clothes getting too big then you know it working. Keep at it as you are worth it.

I feel 100% better since my first day on spark. I join spark weighing 280 pounds and today I weigh in at 210. I feel great and I have tons of energy, I can play with my kids without
getting tired or out of breath. I finally fit into normal clothes size without having to get plus size clothes.
Their were times when I would of told you diets don't work. But I was wrong,They do work as long as you have patience and time.
Though the results may be slow, but I am not going anywhere...One day at a time = a healthy lifestyle change that is going to stick. Unlike those fad diets, diet pills, etc.Excises and eating healthy
has made all the difference to me...

If I can do this, I know you can to, Just get started and take it one day at a time, One week at a time, You be happy when you do...

Spark people or should I say healthy lifestyle change, is addicting, I notice the changes my body has made and I just love to see my progress through yet another change, They creep up on you, but once you notice, you want to keep going.

Well I want to say Thank you for visiting my spark page, I am here to encourage all of you that lose,then gain,lose,then gain, Well that is definitely me, I know my body is still adjusting to this healthy lifestyle as I struggle every day but I keep going cause
I am worth it and You are too...

I am also a co-leader on two wonderful teams feel free to stop by and check them out.
They are Divas Gettin' Down (Dropping these Pounds) and
40 somethings with 50-99 pounds to lose

Feel free to add me as your friend as I am here to help you anyway I can


SparkFriends

SparkTeams



My Ticker:
current weight: 220.0


Recent Blogs:

Profile


Member Since: 10/12/2009

SparkPoints: 23,680

Fitness Minutes: 29,562

My Goals:
1-- Drink WATER
2-- Eat Healthier
3-- Exercise
4-- Stay positive, at home, at SP.
5-- Post daily on SP
6-- Keep up with SP Challenges
7-- Stay within my calorie range of 1000-1500
8-- Wake up with a smile
9-- Bless god for keeping me and my family safe
10--Be an inspiration to Fellow Sparkers
11--Say no to all junk and fast foods and sugar and any high carbs foods......

My Program:
EXERCISE 3-5 DAYS A WEEK

DRINKING 8-10 GLASSES OF WATER

EATING LOTS OF VEGGIES AND HEALTHY FOODS

TRACKING EVERYTHING I EAT AND DO

SPEND TIME WITH HUBBY AND KIDS

ALWAYS SAY I LOVE U TO MY KIDS AND HUBBY

ALWAYS GIVE MY KIDS AND HUBBY A HUG

MAKE ME TIME EVEN IF IT'S ONLY 10 MINS A DAY

ALLOW TIME FOR SPARK PEOPLE EVERY MORNING FOR MOTIVATION AND INSPIRATION.

BE AN INSPIRATION TO OTHERS

Personal Information:
I was born in Rochester, New York But was raise between Florida and California. I now found my home in Adelanto, Ca with my husband Lance and our 4 girls and 2 boys their ages are from 11 Thur 4.
I also have an 20 yrs old son who lives back in NY. I also have a house full of pets. We have 2 dogs, 1 cat, 1 lovebird and some fishes and 2 breaded dragons.
I also love movies and music and games and gardening and just being with my family and enjoying life....


Other Information:
I am so bless to have a family who loves me for me. I am thankful for the good lord for keeping me and my family safe.

I am a big fan of the biggest loser show. I love Bob Harper and Jillian Micheals. They are the best trainers in the world If I could I would love to hire them to keep me on my toes cause I keep messing up and at times make excuses.

I bought the spark book and have read it twice.
I am learning new things everyday about me.
I am also learning different ways to cook and bake healthier and low fat for me and my family.
I have all the bigger loser books and have read them many times.
I love eating low carb and I
also have Dr Atkins books and have read them to.
I am also a big fan of the New York Yankees And
I love Derek Jeter as he my favorite yankees player.
I also am a big fan of football And my favorite teams are Buffalo Bills, the 49's, NY Giants and Miami Dolphins...

Profile Image