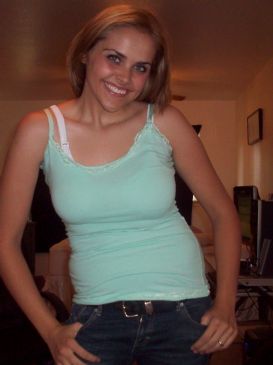 I have 50 pics in my gallery

Awards


Time for me
Well, not sure where to begin. I am a busy stay at home mother with four crazy boys. Noah (6), Ezra(5), Bobby (3) and Moses (1). They keep me on my toes.
My husband and I met when I was just 18, married at 19. We have been together 10 years this summer. We are stationed in North Dakota and my husband is in the Air Force.
My husband deployed back in September 2013, and since then nothing has been the same. While he was gone, my stress level had reached an all time high. It was hard ...
Well, not sure where to begin. I am a busy stay at home mother with four crazy boys. Noah (6), Ezra(5), Bobby (3) and Moses (1). They keep me on my toes.
My husband and I met when I was just 18, married at 19. We have been together 10 years this summer. We are stationed in North Dakota and my husband is in the Air Force.
My husband deployed back in September 2013, and since then nothing has been the same. While he was gone, my stress level had reached an all time high. It was hard taking care of my sweet boys alone. The weather here in ND gets crazy (-40's) and I was stuck at home with my kids often. While he was gone, I lost none of the baby weight that I had planned on losing. Each pregnancy I am unable to workout due to history of preterm labor and early dilation.
In short, I have gained far more than "healthy amount" each pregnancy.
While my husband was deployed I had emergency surgery removal of my appendix. I honestly feel it was a combination of being overweight/obese and insanely stressed. My husband's deployment ended in February, and he came home!!! I felt life was finally going to be "normal" again.
Things never got "normal" again.
My baby boy began to pass out, turn blue and have seizures. The last one was the day after his birthday and lasted 13 minutes, even after emergency meds.
That situation has changed our lives, what we do as a family, and we are now trying to move to be closer to specialist ( hours away) and an Emergency hospital (closest one is 30 minutes away).
Anyway, now I feel myself back where I was. So stressed, so exhausted and having no time for me. Ever.
But, I need to figure this all out, my body weight it unhealthy and I need to be there for my boys, especially now.
Trying to find my healthy way back. We have already switched to organic food and less processed meals. Now I need to figure out how to help heal the inner me, and try to focus on me, when my mind is always on my kids.


****************
*Baby number 1 *
Noah
July 2007

pre-pregnancy weight- 155
end of pregnancy weight- 205
total weight gain-50 lbs
Got down to 145 by time baby was 12 months
then found out I was expecting.

*Baby number 2 *
Ezra
May 2009

Pre-pregnancy weight 145
Weight at end of pregnancy 207
total weight gain 62 pounds
got down to 159 by the time baby was 12 months and found out I was expecting.

*Baby number 3*
Roberto
February 2011

Pre-pregnancy weight 159
Weight and end of pregnancy 220
Total weight gain 60-65 pounds
Got down to 160- gained 5 pounds (165) found out I was expecting.

*Baby number 4*
Moses
May 2013

Pre-pregnancy weight 165
Weight at end of pregnancy 223
total weight gain 58 pounds
No more babies, it's time for me!

May 3rd- 223 pounds
May 7th- baby boy was born!
May 12th- 210 pounds BMI 32.9
May 16th 202 pounds
May 21th - 199 pounds
June 4th- 197 pounds
August 15th- 194 pounds
January 20th- 188 pounds




SparkFriends

SparkTeams



My Ticker:
current weight: 187.0


Recent Blogs:

Profile


Member Since: 4/4/2008

SparkPoints: 10,260

Fitness Minutes: 5,744

My Goals:
Be an example to my boys.
Have energy to chase them around.
Feel beautiful and strong.
Be healthy and active.
Take care of myself.
Love myself.
Lose the baby weight AGAIN!
Feel comfortable in my bathing suit.
No more wearing my husbands shirts because mine are too small.


My Program:
Trying to avoid snacking, binge and stress eating.
I enjoy eating healthy food- but I eat a little too much.




Personal Information:
5'7

Obese for my height would be 190 or greater

Overweight for my height would be 160 or higher

Normal/healthy weight for my height would be 159 or lower


Goal weight of 145 - BMI would be
22.7

End Goal of 135 pounds- BMI would be
21.1

Profile Image