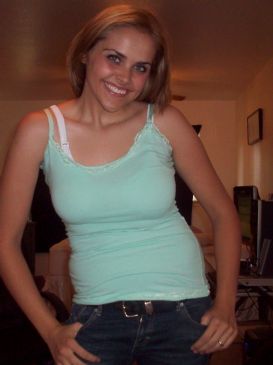 I have 50 pics in my gallery

Awards


Trying to get healthy before my husband returns from deployment!
Hello! My name is Selena and welcome to my page :) I have been married since October 14, 2005 t0 the man of my dreams. I am a stay at home mother to four beautiful boys named Noah (6), Ezra ( 4) Roberto (bobby) (2), and Moses . My boys are my world .


****************
*Baby number 1 *
Noah
July 2007

pre-pregnancy weight- 155
end of pregnancy weight- 205
total weight gain-50 lbs
Got down to 145 by time baby was 12 ...
Hello! My name is Selena and welcome to my page :) I have been married since October 14, 2005 t0 the man of my dreams. I am a stay at home mother to four beautiful boys named Noah (6), Ezra ( 4) Roberto (bobby) (2), and Moses . My boys are my world .


****************
*Baby number 1 *
Noah
July 2007

pre-pregnancy weight- 155
end of pregnancy weight- 205
total weight gain-50 lbs
Got down to 145 by time baby was 12 months
then found out I was expecting.

*Baby number 2 *
Ezra
May 2009

Pre-pregnancy weight 145
Weight at end of pregnancy 207
total weight gain 62 pounds
got down to 159 by the time baby was 12 months and found out I was expecting.

*Baby number 3*
Roberto
February 2011

Pre-pregnancy weight 159
Weight and end of pregnancy 220
Total weight gain 60-65 pounds
Got down to 160- gained 5 pounds (165) found out I was expecting.

*Baby number 4*
Moses
May 2013

Pre-pregnancy weight 165
Weight at end of pregnancy 223
total weight gain 58 pounds
No more babies, it's time for me!

May 3rd- 223 pounds
May 7th- baby boy was born!
May 12th- 210 pounds BMI 32.9
May 16th 202 pounds
May 21th - 199 pounds
June 4th- 197 pounds
August 15th- 194 pounds





SparkFriends

SparkTeams



My Ticker:
current weight: 191.0


Recent Blogs:

Profile


Member Since: 4/4/2008

SparkPoints: 10,084

Fitness Minutes: 5,714

My Goals:
Be an example to my boys.
Have energy to chase them around.
Feel beautiful and strong.
Be healthy and active.
Take care of myself.
Love myself.
Lose the baby weight AGAIN!
Feel comfortable in my bathing suit.
No more wearing my husbands shirts because mine are too small.


My Program:
Normal size breakfast and lunch, smaller dinner.
Use stationary bike for 4-5 days out of the week for 20-60 minutes.
Go on more walks.
No soda.
Limit meals out of the home. (fast food/restaurant)



Personal Information:
5'7

Obese for my height would be 190 or greater

Overweight for my height would be 160 or higher

Normal/healthy weight for my height would be 159 or lower


Goal weight of 145 - BMI would be
22.7

End Goal of 135 pounds- BMI would be
21.1

Profile Image