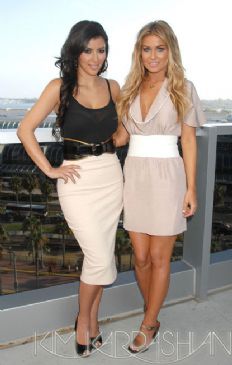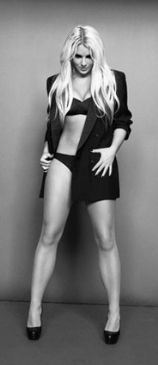 I have 37 pics in my gallery

Awards


.: Losing My Last 28 Pounds! :.
"Why choose to fail when success is an option?"
"The past does not define you, the present does."

I live by these quotes by Jillian Michaels. Never give up! Always strive to be better than yesterday!

Old screenname: Sweetness0712. Joined sparkpeople in 2007. Just wanted a fresh start after gaining weight.

If anyone wants to buddy up to motivate each other to
lose the weight, let me know.

**Starting Stats**
Height: 5'2 ...
"Why choose to fail when success is an option?"
"The past does not define you, the present does."

I live by these quotes by Jillian Michaels. Never give up! Always strive to be better than yesterday!

Old screenname: Sweetness0712. Joined sparkpeople in 2007. Just wanted a fresh start after gaining weight.

If anyone wants to buddy up to motivate each other to
lose the weight, let me know.

**Starting Stats**
Height: 5'2
Starting Weight: 162 (Oct 15, 2009)
Current Weight: 122.2
Goal Weight: 112- 115 lbs

Oct 2009
10/25: 157.4

Nov 2009
11/1: 156
11/8: 157.8
11/15: 158.6
11/30: 160

Dec 2009:
12/6: 158
12/13: 156
12/20: 156
12/27: 155.2

Jan 2010
1/3: 153.6
1/10: 152.8
1/17: 149.8!
1/24: 148.6
1/31: 148

Feb 2010
2/7: 148.4
2/14: 145.8
2/21: 147.2
2/28: /

March 2010
3/5: 146.8
3/12: 145
3/19: 144.4
3/26: 143.2

April 2010
4/2: 144.2
4/9: 145.2
4/16: 144
4/23: /
4/30 145.8

May 2010
5/7: 145.8
5/14: 148.8
5/21: 150.8
5/28: 148.8

June 2010
6/4: 148.2
6/11: 147.6
6/18: 147.6
6/25: 146.6

July 2010
7/2: 145.4
7/9: 146.8
7/16: 145
7/23: 144.2
7/30: 144.2

August 2010
8/6: 143.2
8/13: 144.4
8/20: 143.6
8/27: 141.6

Sept 2010
9/3: 140.6
9/10: 139.4
9/17: 137.8
9/24: 136.2

Oct 2010
10/1: 134.8
10/8: 134.4
10/15: 132.2
10/22: 131.6
10/29: 131.8
Mm
Nov 2010
11/5: 130.2
11/12: 130.2
11/19: 130.8
11/26: 129.4

Dec 2010
12/3: 129.6
12/10: 127.8
12/17: 128
12/24: 126
12/31: 127.2

Jan 2011
1/7: 127.2
1/14: 126
1/21: 125.4
1/28: 123.8

Feb 2011
2/4: 122.8
2/11: 122.8
2/18: 123.8
2/25: 122.6

March 2011
3/4: 123.6
3/11: 122.2
3/18: 122.2
3/25: 123.6

April 2011
4/1: 121.4
4/8: 123.4
4/15: /
4/22: /
4/29: 122.6

May 2011
5/6: 122.4
5/13: /
5/20: 123.6
5/27: 126.6!?!?

June 2011
6/3: 125.2
6/10: 124.6
6/17: 125.2
6/24: 124.2

July 2011
7/1: 123.8
7/8: 122.6
7/15: 121.6
7/22: 120.6
7/29: 120.6

August 2011
8/5: 120.8
8/12: /
8/19: /
8/26: /

September 2011
9/2: Vacation
9/9: Vacation
9/16: Vacation
9/23: 127 (Ahhh!!)
9/30: 125.4

October 2011
10/7: 126.6
10/14: 126.4
10/21: 126.6
10/28: 126.2

November 2011
11/4: 126.2
11/11: 126
11/18: 125.6
11/25: 123.8

December 2011
12 2: 124.6
12/9: 124
12/16: 124
12/23: 124.2
12/30: 124

January 2012
1/6: 124.6
1/13: 124.4
1/20: 124.2
1/27: 125.6

February 2012
2/3: 125.6
2/10: 124.6
2/17: 124.4
2/24: 125.2

March 2012
3/2: 125.2
3/9: 126.2
3/16: 127.2
3/23: 126.6
3/30: 127.2

April 2012
4/6: 127.2
4/13: 127
4/20: 127
4/27: 126.6

May 2012:
5/4: 129.4 (Ahhh!)
5/11: 126! :)
5/18: 126.2
5/25: 124.8

June 2012
6/1: 125.8
6/8: 124
6/15: 122.6
6/22: 122.2
6/29: 122.4

July 2012
7/6: 122.8
7/13: 122.8
7/20: 124
7/27: 125

Aug 2012
8/3: 124.6
8/10: 123.2
8/17: 125
8/24: 125.6
8/31: 124.2

September 2012
9/7: 125.8
9/14: 125.2
9/21: 125.2
9/28: 125.4

October 2012
10/5: 123.2
10/12: 125.2
10/19: 125.8
10/26: 125


November 2012
11/9: 127.2
11/16: 127.6
11/23: 127.4
11/30: -

December 2012
12/7: 130.2
12/14: 127.8
12/21: 128.8
12/28: 128.8

January 2013
1/6: 128.6
1/13: 129
1/20: /
1/27:127.6
(Goal: 127)


I took a few years off to maintain and I ended up gaining over 10 pounds in summer 2014... have been busy with work and life itself.
No more excuses!!!

Starting Weight: 142.8 (September 11)

Sept 12: 141.2
Sept 19: 138.8
Sept 26: 137.6
(Goal: 138)

.: October 2014 :.
Oct 3: 137
Oct 10: 136.8
Oct 17:
Oct 24:
Oct 31:
(Goal: 132)

.: November 2014 :.
Nov 7:
Nov 14:
Nov 21:
Nov 28:
(Goal: 128)

.: December 2014 :.
Dec 5:
Dec 12
Dec 19:
Dec 26:
(Goal: 124)

.: January 2015 :.
Jan 2:
Jan 9:
Jan 16:
Jan 23:
Jan 30:
(Goal: 122)

.: February 2015 :.
Feb 6:
Feb 13:
Feb 20:
Feb 27:
(Goal: 120)

.: March 2015 :.
Mar 6:
Mar 13:
Mar 20:
Mar 27:
(Goal: 118)

.: April 2015 :.
Apr 3:
Apr 10:
Apr 17:
Apr 24:
(Goal: 117)

.: May 2015 :.
May 1:
May 8:
May 15:
May 22:
May 29:
(Goal: 116)

.: June 2015 :.
June 5:
June 12:
June 19:
June 26:
(Goal: 115)
SparkFriends

SparkTeams



My Ticker:
current weight: 136.4

Interact with SERENDIPITY712






Recent Blogs:

Profile


Member Since: 8/23/2010

SparkPoints: 38,972

Fitness Minutes: 32,423

My Goals:
SW: 162

Goal/ Reward/ Completed Date

Goal 1: 155 lbs
*Reward: Purse
Completed (Dec 27,2009)

Goal 2: 150 lbs
*Reward: Shoes
Completed (Jan 13, 2010)

Goal 3: 145 lbs
*Reward: Jewelry
Completed (Feb 13, 2010)

Goal 4: 140 lbs
*Reward: Beach products, makeup, and nail polish
Completed (Sept 4, 2010)

Goal 5: 135 lbs
*Reward: Camera
Completed (Sept 26, 2010)

Goal 6: 130 lbs
*Reward: Bathing Suit
Completed (Oct 31, 2010)

Goal 7: 125 lbs
*Reward: Haircut and Styled
Completed (Jan 2, 2011)

Goal 8: 120 lbs
*Reward: Clothes
Completed (March 12, 2011)

Goal 9: 115 lbs
*Reward: Vacation!* (DID NOT REACH GOAL!)


.: NEW GOALS :.

Goal 1: 135 lbs
** Reward: New boots

Goal 2: 130 lbs
** Reward: Workout clothes

Goal 3: 125 lbs
** Reward: Work clothes

Goal 4: 120 lbs
** Reward: New bath

My Program:
3 days of high intense cardio and circuit training for 40-45 mins

3 days of low intense cardio for 40 mins

1 rest day (usually on Sundays)

Sleep: 6-8 hours per night

Water: 10 cups daily

Calories: 1350- 1700


NEW PROGRAM:

Currently Turbo Jam.

Personal Information:
(¯`v´¯)
`·.¸.·´
¸.·´¸.·¨) ¸.·¨)
(¸.·´ (¸.·´ (¸.·¨¯`♥


Other Information:
"Unless you puke, faint or die, keep going."- Jillian Michaels

"Every tomorrow has two handles. We can take hold of it with the handle of anxiety or the handle of faith"- Henry Ward Beecher

�Work hard and become a leader; be lazy and never succeed.� (Proverbs 12:24)





.....{\........_____............,
.....{*.\......(*~*~*)......./}
...{.~.*\....////^^\.../~}
....{*....\..(((/.6.6./....*}
....{..*.~.\.)))c..=.)*..}
.....{*...*.////'_/~`.~.}
......{~.*.((((.`.`\.*}' ..::�
.......`{.~.)))`\.\))_.-:*:-
..........`{.(()..`\_.-'`.`:'
............`)/.`..|
.............(....\'
...............\....\
........_ .__\...|
........|` `'...``Y;
........|./``-../../
........`'......|./
................/.`-._

Profile Image