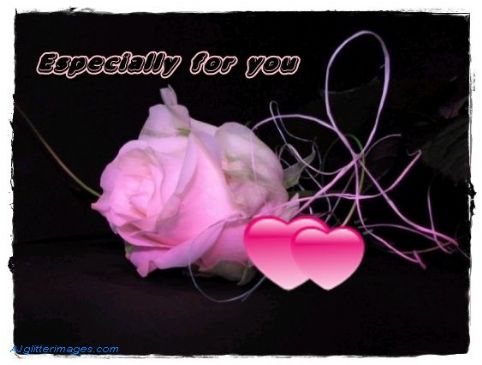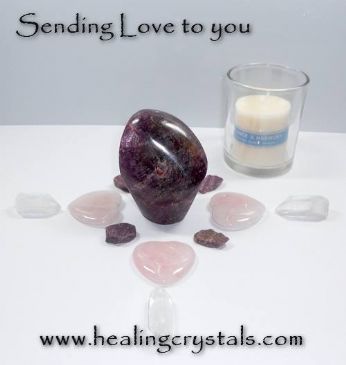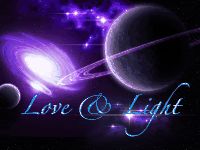 I have 59 pics in my gallery

Awards

SYLVIA'S SPIRITUAL JOURNEY
DREAMS DO COME TRUE, ALL THEY NEED IS YOU!!!!!

Update 6th Feb 2015...I wish you all a very Happy New Year...keep on working on your self-talk, give yourself a big pat on the back whenever you say to yourself, I LOVE YOU....
This year Xmas was a disaster, copious amounts of processed, sugary/carb laden food in my charity hamper, but, I am still grateful for it, no doubt on that...
this year they put in a shopping voucher, which did enable me to go to the sales & buy ...
DREAMS DO COME TRUE, ALL THEY NEED IS YOU!!!!!

Update 6th Feb 2015...I wish you all a very Happy New Year...keep on working on your self-talk, give yourself a big pat on the back whenever you say to yourself, I LOVE YOU....
This year Xmas was a disaster, copious amounts of processed, sugary/carb laden food in my charity hamper, but, I am still grateful for it, no doubt on that...
this year they put in a shopping voucher, which did enable me to go to the sales & buy myself 2 new pairs of comfy 'shopping shoes'...thanks be, so grateful, my old ones were literally falling apart....
So, am back on the old walking wagon, my nemesis, getting out there....so easy for people to say, 'Just do it" I am also working on my self talk, trying to remember that there is no past, all is gone & forgiven, there is no future, there is only NOW.....and what I say/feel/think NOW will determine how my future NOW will be....will it be the same, worse, or can I get my 's**t' together & self talk myself healthy & slim?
Well, I must be doing something right, it goes in waves, of 'yes it's working', but sometimes I forget...for my age, I am ok, just some arthritis, a weak bladder, no top teeth & my eyes aren't as good as they should be.... I know I could get rid of it (arthritis) by going full vegan, but that's a little difficult when the MOTH still wants his meat....but it is happening slowly slowly, at least I have got us on Spring Water, decanted into clear glass bottles that have crystals in them....at least we're not ingesting fluoride...Yay....wish I could afford to cook with the Spring Water, too....I use it for tea/coffee & we do drink at least 1 - 2 litres each per day....I try & use it to make a bit pot of veggie soupy stew, 3 times a week, with just 3 chicken legs in, then I give most of the chicken to the MOTH, but he loves pre-packaged fried food, fish, chicken, fish fingers (sticks) stuff like that....He's making veggie mini frittata's for brekkie as I type...yay..I Love you all, I Love me too...Peace & Love to all..hugs & kisses to us....xoxoxox

Update 5th August: Still not walking has been very cold, but who knows, I've done a lot of work on myself, Spiritually speaking so It may come to Pass that I will get walking again...I am back on the journey again, eating those sugary things crept up on me...wish me well!
Sending you all Peace & Love, & Bright Blessings xxxx
UPDATE APRIL 2014, weight is going down slowly. I AM determined to walk more this is the year!

Another small update. Dec 23rd 2013....My weight has gone down another 3 kilos! Now it's about keeping it there for another onslaught after Xmas!.. Small update, August 2013...after my huge fall off the wagon on my birthday week-end am now resolved to getting back on track, so far 9 days with only one slip up....gotta lose the 2 kilos I put on, plus more to get back to my Happy self of Jan 2012....can't believe it's taken so long to get me back on track....xx

Update January 2013....Well, not so good. Put another 2 kilos back on over Xmas....walking was ok, for as long as Kevin worked, I got into a routine. Then, well, the weather didn't conspire in my favour & I stopped....Am revising my whole attitude to getting back on track. Wish me luck.

Update Nov 2012. Have put back on 2 kilos. About to start my walking regime again, starting Monday 5th Nov...wish me luck... I will do my best to stay committed. Even if I can get my weight back to 90 kilos, I will be more than happy....Have been financially challenged & am back on the bread again. Have cut right back on those potatoes though, so some progress, hardly eat them at all now...x
Update 16th July, 2012. I am getting my stuff together now, and am actively working on finding out why I find it hard to get out there walking. Meditating several times a week, but still not daily, working on that. This is my year, and things are looking up for me. I have finally cut out the bread...now working on cutting out potatoes....
Still spreading the Love xxx
Hi, I am a Spiritual Healer, counselor and into Crystals, Angels and other New Age things. Meditation is a key to my weight loss, if I could only meditate daily.
I'm a bit of a procrastinator! But, I have lost 19 kilos by going low fructose, and tweaking my food intake, cutting back on bread and potatoes, but I do miss the bread! Also I need to walk more, & am working on this.
SPREAD THE LOVE! xx
Update 23rd Jan 2012. I am at a plateau, and still need to lose another 20 kilos. Meditation going well, but not the carb cut back. Am still looking forward and trying hard.
I expect 2012 to be a good year, and still expecting to lose weight slowly. Still not walking regularly. Have to work on that this year. Gave up coffee.
Still spreading the Love xx
Update 29th Feb 2012. almost 5 kilos crept back on since November, but have cut out all but 25 grams of carbs a day, & losing slowly again. Yay. Meditating daily. things are looking up
Still spreading the Love....
Sylvia xxx
SparkFriends

SparkTeams



My Ticker:
current weight: 220.0

Interact with SILVERANGEL6






Recent Blogs:

Profile


Member Since: 4/9/2011

SparkPoints: 7,649

Fitness Minutes: 0

My Goals:
To get my weight down to a healthy range for me. My goal is 80 kilos.
Another goal is to get outside and do more walking. I do want to incorporate walking into my life forever!

My Program:
Meditating and trying to up my incidental exercise, and trying to walk more often. I eat low fructose. I have been meditating more, since I got an MP3 player. Downloading by luck only!! Have learned how to do it properly now, woohoo. Have downloaded some free meditations.


Personal Information:
Sylvia from Oz. I am 5 ft 2 1/2 inches tall.
Blonde, love to wear Crystal jewellery. Have long hot pink nails, I am a happy cheery sort of person, Just had front teeth out, waiting to get a partial plate, so my smile's a little subdued at the moment! Got a new Doc, he's helped me sooo much. Will have to wait more than a year to get a partial plate. Eeeek! Nov 2012, still waiting.I've got my smile back! Late 2013...April 2014, EEEK, my plate snapped in 2! waited in a funk for 10 days before getting fixed, worry was all in vain, no charge, smiling again..x

Other Information:
LINK IF COMING TO SYDNEY
http://www.meetup.com/Sydney-Explorers
/..... For Walking, Hiking, Camping,Sightseeing. Also my partner Kev is also an accredited Tour Guide. Contact me
Recommended...
Fave Books, The body is the Barometer of the Soul,by Annette Noontil.
www.annettenoontil.com
Sweet Poison The Quit Plan by David Gillespie
www.howmuchsugar.com
Fructose makes you fat !!


Profile Image