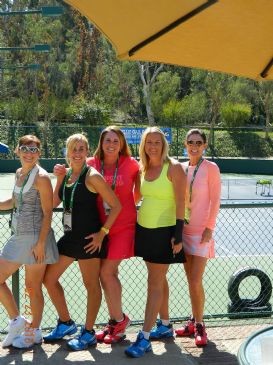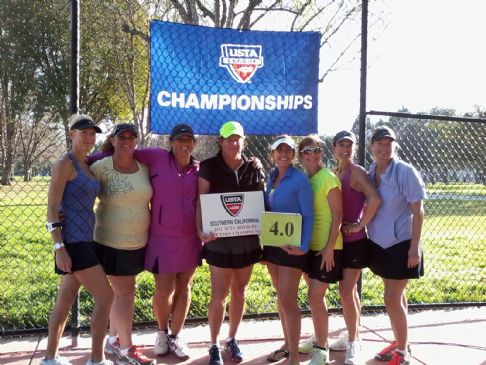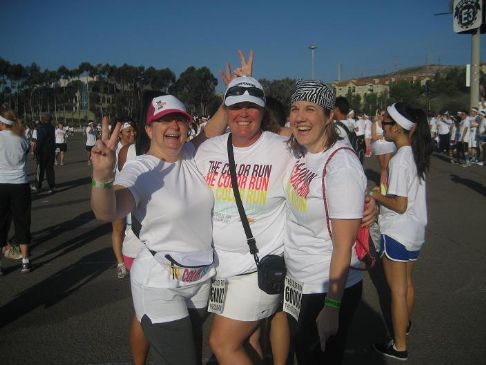 I have 50 pics in my gallery

Awards


TIME TO HAVE MY BOOBS STICK OUT FURTHER THAN MY STOMACH AGAIN :-D
Life is hard, so I play tennis... dang! I am SOOOO CUTE when I'm playing tennis!

6-20-12 - Today I announce the official end to an era. I've been working in the Biggest Loser Challenge (BLC) for just over 5 1/2 years, and it's time to announce my official departure. I've thought about departing many, many times, but have finally decided once and for all that I will not be returning for round 20. When I started with the BLC, I was lonely, I was lost, I had young children, and was ...
Life is hard, so I play tennis... dang! I am SOOOO CUTE when I'm playing tennis!

6-20-12 - Today I announce the official end to an era. I've been working in the Biggest Loser Challenge (BLC) for just over 5 1/2 years, and it's time to announce my official departure. I've thought about departing many, many times, but have finally decided once and for all that I will not be returning for round 20. When I started with the BLC, I was lonely, I was lost, I had young children, and was pretty inactive. BLC gave me the strength to make new friends in real life and in the cyber world. It gave me the courage to try planning tennis, to actually wear a tennis skirt :-) My friends shared so many laughs, joys, sorrows and hardships. I have a hard time expressing what the BLC has meant to me, and leaving is actually extemely difficult. My kids are much older, my tennis is much more time consuming, and my life in general is very full. It's time. Thank you to everyone who has been on this ride with me, and I hope that you'll continue to think of me and visit me when you think of me. Love to all of you :-)

6-9-12 Yesterday I got injured during my tennis match and am out for at least 6 weeks. Tore my plantars fascias - but not like the usual tear where your heels just hurt, but actually TORE it like ripped it :-( Should be an interesting next few months :-(

4/10/12 Time to get serious - and I'm finally ready! Had a little epiphany on the 2nd after sparking all day, and am getting ready to get ready has charged me some more, and now it's the round to make it ALL happen :-)

4/02/2012 Yesterday I spent from dawn to deep night on Spark, meeting and greeting new BLC members and reconnecting with old friends. I had a nice day. I don't get many days like that. When I started sparking, my kids were young and I was inactive. Now I play tennis competitively 3 days a week and socially 2 days while kids are in school, and the kids afternoon schedules are hectic. So, I don't get a lot of down time. I am constantly conflicted in that free time on relaxing, reading, watching T.V. or sparking...not to mention cleaning - but who wants to mention that. The time to make delicious and interesting food is a conflict, the time to do a DIFFERENT kind of workout is a conflict. I'm just generally conflicted. So, my pattern is, do good for a week or so, and then "fail" the rest. I'm tired of this pattern, because it's not getting me anywhere, but I just don't know how to change it, and I haven't figured out if I'm even WILLING to change it. I miss the old days when it was simple and exciting. Thankfully I have great friends on SP and in my BLC teams. They are forgiving. I need to figure it out soon though before I gain any more weight back.

1/07/2012 I was just glancing through this 'Introduction Text" - it's ironic that nothing changes yet time marches on so you THINK things have changed, but in reality, it's all the same! I've been on a roller coaster which I THOUGHT was ups and downs, but it turns out I've been chasing my tail! I've been on that ride that spins you around and around and it goes faster and faster till you think you're going to throw up, and then when it stops, you really DO throw up! That's kinda what my life has been the last 3 years and I didn't even REALIZE it till today when I was going back through the old BLC teams and looking through my page. No WONDER nobody tells me I'm an inspiration anymore or comes back over and over to visit me - well, unless they've known me for many of those years.

So, how do I re-invent myself to become one of those people that inspires others? How do I become that person that regardless of all the personal crap I'm going through, I still reach people who need me and connect with them. How do I get off this roller coaster and start losing weight again? This is what I need to use 2012 to figure out.

December 2011 - Just got back from an AMAZING weekend of tennis and have updated my page with my favorite pictures :-) 2011 has been my BEST tennis year, and right now I am on FIRE!!!!! In the last 6 months, I am practically undefeated! In 50 some odd matches, I have only lost 5! Half the credit goes to my tennis partner, but I feel good - OH I feel so GOOD! :-) Tennis is my one true joy in life outside of my family, but it's the ONE thing that is all about "me" and I love it. I'm amazing!!

Dang I forget how CUTE I am! Back to my roots with the Purple Rollers - this is where it all started...well, actually the purple rollers came in after 6 months of sparking, but hey, it's who I AM! :-)

Now remember, when things look bad and it looks like you're not gonna make it, then you gotta get mean. I mean plumb, mad-dog mean. 'Cause if you lose your head and you give up then you neither live nor win. That's just the way it is. ~The Outlaw Josey Wales~ (stolen from KATHY*RUTH's page) 6/22/11 3:32 am :-)

The galleries are full of critics. They play no ball, they fight no fights. They make no mistakes because they attempt nothing. Down in the arena are the doers. They make mistakes because they try many things. The man who makes no mistakes lacks boldness and the spirit of adventure. He is the one who never tries anything. His is the brake on the wheel of progress. And yet it cannot be truly said he makes no mistakes, because his biggest mistake is the very fact that he tries nothing, does nothing, except criticize those who do things.--Gen. David M. Shoup

5/24/11 So, even the BLC can't get me excited. I just can't find the fun - it keeps getting sucked out for me. So, I've revamped my page, and am going to just have to create my own fun. Just wait and see what I think up....

2011 - Started out motivated enough, but life just keeps throwing us curveballs. The year started out on a positive note, my USTA tennis team won all our local and area matches, so we went to Indian Wells and went on to win the Southern California division - so we're officially the 3.5 Southern California champions. Unfortunately, fall/winter league doesn't go to nationals, so that's as far as we go - still, it was AMAZING and AWESOME!!! Finished out my other local league season with a 50/50 win/loss record, which I'm happy with, because it proves that I CAN play at the level I was playing. But then, life came along and took it all away - and I had to quit my tennis club, and am looking to downsize where we're living. It's been really stressful, and crappy. Through it all, I continue to maintain a 5 pound up/down weigh range, which honestly, I'm HAPPY about, because I'm not gaining. This is a really tough time to focus on weight so I'm just trying to get by.

12-29-10 - 2010 was a tough year, and 2011 will be even tougher. Big changes are in my immediate future, and it's hard not to be stressed. Another round of BLC - ROUND 15 is starting in a week. It's what brought me to sparkpeople in the first place! This has been a great home for me for 4 years - BLC and SPARKPEOPLE. I'm still holding at close to 20 pounds down, but I hope that 2011 is the year I put it all together :-) I'm happy, I'm healthy, I'm active, I have great sparkfriends, and a great family. What more can I ask for! Yeah, it's the truth - I'm asking for 80 pounds to just melt off me :-D hehe

10-10-10 - What a GREAT weekend! I just finished a tennis tournament. I didn't win, but I DID win because I worked my butt off! :-) (hopefully literally...) hehe I am still 100% committed and having a GREAT time with my food, exercise and BLC team! I definitely picked the right team for me. I really respect the captains, and they keep things new and exciting, and I am so motivated! This is such a great place to be, and I'm so happy to be here!

9-01-10 - I am 100% RECOMMITTED!! What a great place to be! This is such a crazy road, but I'm happy to be on it! I've got my food in a good path, my exercise in a good path, and tomorrow, I GET A HAIRCUT! :-) YAY!!! I'm so excited about where I am right now! I love that feeling of "you can't stop me now!"

I took a round off from BLC - can you believe I took off my favorite number - ROUND 13?!? But it was definitely the right thing to do, because gaining 5 more pounds back just put me over the edge! I took a little vacation away from everything I know to a friends house with my kids, and I swear, getting away cured me! I have found a new committment and energy, and now I'm working to keep that torch lit!

I hope my friends will join in with me! :-)

7-16-10 Well, I WOULD say that I'm "lazy", but I've probably clocked 20 hours on the court this week! I'm working my way back...and just wanted to say hello to my friends who've stuck by me. Extra love to my friend YO~YOLANDA who has made sure I've felt love and support during my retirement :-)

4-5-10 That about sums it up :-} It's official - I'm leaving my heart at the door and moving on from the BLC challenge that I've been involved in for over THREE YEARS! I finally came to the realization that I'm not GETTING or GIVING anything anymore, so why am I staying?! It was a difficult decision, but I need to go it alone for a bit and figure out what I want with my weight loss at this point in my life. When I first started on this journey, I couldn't string two weeks together, I wasn't exercising, my children were younger, their schedule was less demanding and I lived in a tiny apartment. The BLC challenge was an incredible accomplishment for me. I finished my first 12 weeks and was so empowered! I was in LOVE with SparkPeople and I'd made a ton of fun and fabulous friends. I was so driven! I lost 20 pounds that first year. Now, three years later, I'm just going through the motions. I play tennis every day, sometimes 3 hours. My kids are older and their schedule is very time consuming. My husband is asking more of me, and, my house is a lot bigger. BUT I still have tons of fun and fabulous friends! Some have moved on, and in their place are that many more.

So, while I say goodbye to BLC, I am not saying goodbye to SparkPeople. I just need the focus to shift to ME and my goals at this point. Just gotta figure out how to do that, and what that means :-)

6/1/09 I've been in a funk since my sparkfriends left. I'm clawing my way back to "happy land" (I'm happy, but not my USUAL happy...). Just adjusting to life as it's changing around me....not always easy. The great news is, my weight isn't going up...now if I could just get it to go DOWN before the rest of the world reaches ONEderland before me!

4/19/09: Oh boooooohoooooo! Tomorrow is my last day with DVR, this is my last week of controlled tennis (I have to quit my membership) and the scale said 214 this morning! Can it get any WORSE! Yes actually, it can, so I need to turn this ship around, and get HAPPY again. Silly is one thing, HAPPINESS is another. Starting today, I'm going to list 5 positives I did to turn my weight loss around. Today I ate oatmeal for breakfast instead of Lucky Charms :-) 1 down, 4 to go.

3/5/09 UPDATE: THANKFULLY I was able to cut my cable bill significantly. One of the things I did was drop my internet service to the cheapest service expecting it to be slow as molasses, but FORTUNATELY it hasn't been as bad as I initially thought and it's business as usual :-) YAY! But the thought of losing my T.V., etc. got me more motivated to workout, so I'm back to playing millions of hours of tennis and less time at home :-)

This month my goal is to stay off the scale and track and KNOW what I'm eating. My PPP sisters are doing a water challenge as well and I'm up to my EYEBALLS in water! LOL Having fun is the BIGGEST part of weight loss for me, and right now - I'm having a BLAST! :-)


2/16/09 Well, thanks to a crooked business partner and our thriving economy - I am being forced to take a spark break till we can afford internet service again. I hope you'll still find inspiration through my page and my journey thus far in my absence. See you soon!

1/16/09 - 2008 was such a waste in some ways, yet NOT at all in others :-) I "only" lost 13 pounds (3 of which are flux pounds) but I exercised almost every single day of 2008! In 2007 I didn't even TRULY start exercising till late spring, but once I discovered tennis in the fall I fell in love. I continued the tennis into 2008 increasing it slowly until I was playing 5 days a week, sometimes 3 hours a day. However, I didn't lose ANY weight! Not an ounce! We moved at the end of summer and I continued my tennis in our new area, and FINALLY saw the scale moving down, down, down to a low of 206 in October! I've been stuck since the end of October between 208-211. I was soooo close to 200, and I had been putting off strength training till I reached ONDERLAND (because WHENEVER I start a strength training program I GAIN 10 pounds...) For 2009 I decided that I was no longer going to wait till I reached ONDERLAND to diversify my workouts, and that I needed to take a closer look into WHY I wasn't losing and how to avoid the gain with strength training. So....I've decided to go back to "Stage Two" and start tracking my food and exercise again, cutting back on "sweet drinks", and heading for the salads. I've tracked now for a few days this week and am again SHOCKED at the amount of calories I was consuming! LOL While not as bad as it sounds, I was ending up around 2000-2300 calories each day, which is GREAT if I was at goal and trying to maintain I guess, but even with all my exercise, there is no way I can LOSE eating that many calories. I thought I was doing so good! A little denial can sure go a long way!

So, in 2009 I'm getting back to my "healthy habits" - tracking food, tracking fitness, eating "real" food (salads, vegetables, perimeter shopping), less processed foods, more water, green tea, less caffine, sweet drinks and soda (of all kinds). Sure I'll have all that stuff from time to time, maybe even daily a sweet, but much more reasonable and within my calorie range. My fitness plan is also changing. While I doubt I can back down on my tennis (I just love it toooo much!) I am forcing myself to add 1-2 days of pilates or yoga, and doing my library of workout videos. The first one I'm doing is Jillian Michael's 30 day shred. I also need to incorporate more exercise into my children's lives. My daughter is young, but she's already 5'6 and 160 lbs. I'd like to see her at 140 or lower before the end of the year. I am VERY excited about 2009 and am really happy to put 2008 behind me. I think I just needed a year to adjust to all my new habits from 2007 and appreciate what I had. :-) I will say though, for 2008 I did change my body in inches, cardio strength and just how I feel in general. That is a really huge thing that people forget. I stand taller and I'm SO much happier.

9/7/08 Just found this quote on an OLD frnd of mine's FACEBOOK page. I thought it was fantastic! I hope you get something from it too: "Our deepest fear is not that we are inadequate. Our deepest fear is that we are powerful beyond measure. It is our light, not our darkness that most frightens us. We ask ourselves, Who am I to be brilliant, gorgeous, talented, fabulous? Actually, who are you not to be? You are a child of God. Your playing small does not serve the world. There is nothing enlightened about shrinking so that other people won't feel insecure around you. We are all meant to shine, as children do. We were born to make manifest the glory of God that is within us. It's not just in some of us; it's in everyone. And as we let our own light shine, we unconsciously give other people permission to do the same. As we are liberated from our own fear, our presence automatically liberates others." ~Marriane Williamson

7/6/08 My friend SJFINK posted this Healthy Reflection from today on our team thread, and I REALLY want to remember it so I'm putting it here to share with you, and a reminder to myself not to stand in my own way...

Something we were withholding made us weak, until we found it was ourselves.

- Robert Frost

Who is standing in your way?

Imagine someone regularly tying small weights around your ankles as you try to climb a mountain. Doesn't sound fair, does it? But that's exactly what you can do to yourself, a little bit at a time, if you don't watch out. When you think of who and what is standing in the way of your dreams, it's easy to forget your own responsibility. Even the best of us can be guilty of unknowingly hurting our own progress. Procrastination, lateness, being disorganized, pessimism, not being honest with yourself, severe self-criticism, downplaying achievements, focusing only on weaknesses while ignoring strengths, keeping goals a secret, demanding perfection, giving up after a small setback--these are all ways you can make it tough to be (and do) your best. Smart systems, the right attitude, and a promise to keep going no matter what will make a world of difference.

11/14/07 This week I've been reflecting a lot on what I'm doing. I had a little "lull" for the past two weeks, but feel really empowered again. I was trying to think what changed, and here's some of what I came up with:

I was starting to focus on the "numbers", and not the process. When I live this day to day, I am empowered. When I live it thinking "I have to lose 10 pounds this month" I usually begin to fail.

I was starting to focus on what I "couldn't" have, rather than trying to break it into smaller pieces. I can have whatever I want, but in moderation. I can't eat 5 fun size kit kats and expect to be in control of my food and thoughts. But, I can PLAN to have one kit kat with dinner, and then my brain feels fulfilled.

I have noticed that I cannot drink diet sodas every day. Something in diet soda triggers a "mean" hormone in me. It makes me irritable, impatient, short tempered, etc. I actually think it's the artificial sweetners for me. I know it's not the caffine, because caffine usually has a calming effect on me, but when I'm loaded up on the artificial sweetners (crystal lights, splenda, equal, etc.) I notice the above feelings. When I cut out artificial sweetners, I notice I think more clearly, and I am much calmer. It fascinates me.

I also have noticed that when I eat more sugar or processed foods, I don't have as much control of my eating. Seems so simple, but I've got a crazy sweet tooth! :-) So, I have been trying to eat "treats" that are high fiber, high protein, or made with "natural" sugars. When I avoid high fructose corn syrup, and things with sugar as a main ingredient. I am more controlled. I now mostly stick to Luna bars and Kashi bars. I do allow a few "treats", but I try to make them myself.

My body is pretty true to "science" or mathematics. :-) The "you have to create a calorie deficit" is very true for me. I have to cut out 500 calories a day and burn LOTS of calories in exercise to lose 2-3 pounds each week. I'm just not one of those people who can drop 4+ pounds in any given week. So, I've discovered my "magic" range is 1400-1550 calories, and once or twice a week, I shock my body with 1700 or so calories, and I try to exercise 500+ minutes. I actually try hard to burn 7,000 calories through tennis and various cardio, so that I can "guarantee" a 2 pound loss. But if I don't eat QUALITY food, I won't lose anything....

I've noticed when I eat "QUANTITY" food (quantity food is basically food that is all "low calorie" sugar, processed, or fast food, just basic junk food) and stay within my calorie range, I won't lose. Even WITH burning tons through exercise. When I eat QUALITY food (quality food is balanced vegetable, protein, fruits) I'm not NEARLY as hungry mentally or physically, and my body WILL let go of the pounds. It's amazing!

I love distilled water. Last week I was drinking distilled water, and I noticed I was having a REALLY hard time getting any weight off. My eating was mediocre to good, but I just couldn't get the results on the scale I felt I should be getting. This week I switched back to regular water, and I'm seeing the scale moving again. It could be coincidental because I'm eating better quality food, but I do think the distilled water isn't working for me.

I try to listen to my body. It's really hard to remember in the bad times what we were doing in the good times. Some people breeze through their bad times. I want to be one of those people.

This was some advice I gave a new friend today, and it is something that I know that I need to remember too: That wagon can be a hard thing to stick to. 1300 calories or less a day is REALLY hard to stick to. When I first started on SP, my goal was to eat in the middle of my range (1350 calories more or less) and I was STARVING! So, I decided to lose "slower" but have more options, and I've found that when I eat around 1500 calories, my body is happy, and I lose weight. Don't get caught up in the "numbers" (calories, scale, lose by dates) but listen to your body, and you will reach yours goals.

12/26/07 I blogged today about an experience I had with my family this past week, and this is the part I want to "permanently" share: I made a suggestion to a family member that at night, when she gets her sweets craving, to have on hand a bag of Dove Dark Chocolate squares. Each morning, to set one square out on her bedstand, or someplace where she is at night, and to know that each day, that chocolate will be waiting for her as a reward type thing for a job well done. She said to me - what about the rest of the bag, how do I keep away from that. I realized then, that was a place I'll never be again.

At this time last year, that's exactly where I was at. That was MY mindset! I couldn't have that bag of candy sitting around my house without "needing" to finish it off. Just it's presense was enough to throw me into a frenzy. Over this past year, I have learned so many strategies for success! I have learned that I only need that one piece, and the rest of that bag will still be there tomorrow and the next day, and the next. I don't need to feel deprived if I can't have something yummy every day of my life. I don't need the huge portions, I don't need so many things that I thought I needed. I've learned portion control, how to count calories and enjoy it, how to burn more than I take in. How liberating!

I look at this person struggling, and my heart goes out to her. I've been there! I've done that! I'm DONE doing that!!!! How exciting! 2007 was my year to learn, adjust and accept and in 2008, I'll continue to lose, and I'll continue to recapture my life. WHAT JOY! I've shared so much with so many people here on SPARKPEOPLE, and I've made incredible friends. I've been so blessed, and "lucky" to have found this safe haven, and to finally get out of the diet rat race. I still have many pounds to lose, but I know that I WILL make it. It's exhilerating to have that freedom and knowledge.

So, thank you to everyone who supports me, finds support from me and is on this journey with me. Happy SKINNIER 2008!
SparkFriends

SparkTeams



My Ticker:
current weight: 227.6

Interact with SKINNYSOON13







Recent Blogs:

Profile


Member Since: 1/3/2007

SparkPoints: 43,426

Fitness Minutes: 34,962

My Goals:
2013 Goals:

Lose 75 pounds

RUN a 5K or better

Get healthy mentally - that means learn how I "tick" and deal with stress and life pressures better. I like being happy go lucky, and the last few years have taken a toll. Time to fix that!

My Program:
Stop eating :-P

What I mean by that is stop getting sucked into every thing that sounds or tastes delicious.

Work on eating more salads with a lean protein at dinner, my favorite smoothie for breakfast and a sensible lunch. Fruit for snack with a light protein.

It's not that hard!

Personal Information:
I grew up California. I am the fourth child in a family with eleven kids (same parents). I am the first girl. I didn't gain weight until I had children. I lose VERY slow, but once gone, it stays off. I'm GREAT at maintaining ;-)

Other Information:
I enjoy reading, cross-stitching and watching T.V. I especially love reality T.V. - Survivor, Amazing Race, Big Brother, Biggest Loser, etc. I am fascinated with this mentality. I enjoy "chic lit" books, especially the Shopaholic type books. I enjoy exercising and seeing what my body can do.

Profile Image