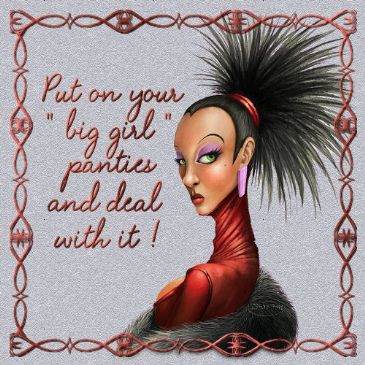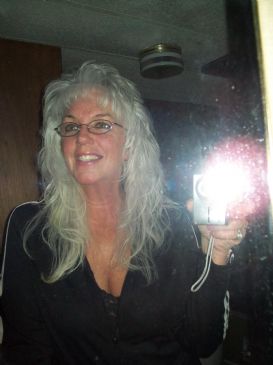 I have 50 pics in my gallery

Awards


Building a Better Body
Together we are stronger!

Hi, I'm Terri.

08-24-14 ~ NEWSTART CHALLENGE
Over the next 10 months I am relaying the foundation by which I lived for over two decades...
I was Happy.
I was Healthy.
I felt WHOLE.
10 years ago, I stepped off the platform of health which had given me an absolute contentedness ,,, I LOVED IT.
I am returning to that high level of living.
Some may call it rigid.
Some may call it fanatical.
...
Together we are stronger!

Hi, I'm Terri.

08-24-14 ~ NEWSTART CHALLENGE
Over the next 10 months I am relaying the foundation by which I lived for over two decades...
I was Happy.
I was Healthy.
I felt WHOLE.
10 years ago, I stepped off the platform of health which had given me an absolute contentedness ,,, I LOVED IT.
I am returning to that high level of living.
Some may call it rigid.
Some may call it fanatical.
Some may call it nuts.
I, quite frankly, DO NOT CARE what others think.
I am the ONLY one that lives with the consequences of my choices.
I intend to go backwards to go forwards....
Read my Blogs.....
I hope that you will encourage me as I travel, once again, through the ~ NEWSTART CHALLENGE ~


2006 ........
I'm reorganizing my life (again) and one of the tools I'm using is SPARKPEOPLE. COM. I've discovered a wide variety of topics covered on this site and just love it. I hope to gain focus in those articles, teams, and tools that will enable me to obtain my goals.

I love working out - I just wish my body reflected all the efforts I put forth every day. I have no problem getting up in the morning and hitting my little exercise room. Then at the end of the day I make sure to do some more FUNctional fitness - like mowing the grass, going for a walk, working in the yard, or dancing. I know that I have to do more activity than most, but that' s who I am and I have accepted that.

I'm on my journey toward a fitter body – a more structured home environment – more meaningful relationships, and an all around BETTER ME.

Getting the SPARK!

(05-31-06)
_____________________
August 2007 ADDITION:

In January 2007 I was diagnosed with Hypothyroidism. After 3 months on the WRONG medication I was worse off than when I started. A change of Osteopaths was exactly what I needed. I'm now taking an herbal supplement (Michael's Thyroid Factors) that is helping immensely. I'm done 3 LIVER CLEANSES since May to help eliminate the damage done by the wrong medication.

(The liver is the organ where Thyroxine is transformed into Active T3 which is the hormone needed by the body to regulate metabolism and many other essential functions).

I'm feeling better every single day. I believe the body will heal itself as it is given an optimal environment for doing so. I work toward that optimal health for me EVERY DAY....Not perfect, but making progress toward SUCCESS.

I still have to watch my diet, even more so now.
I still have to exercise, if not smarter than before.
I still have to practice my plan for fitness....

My body is finally responding to the positive efforts I put forth in my lifestyle.

MY ADVICE:
If you are struggling with your fitness plan - and not seeing results for EQUAL efforts...please get a physical with a good physician, preferably, an Osteopath or other holistically minded practitioner - and find out what is wrong.

You most PROBABLY:
..do NOT have past life issues,
are NOT an emotional eater,
are NOT living in denial (and it just might be a river in Egypt at this point)
are NOT weak or lazy....

MOST likely - you have a physical condition that can be rectified and you can get the help you need.

DON'T LET PEOPLE BULLY YOU into thinking that you are just not trying hard enough. I was starting to feel pretty badly about myself....but now I know that if I hadn't been doing all the good things I've been doing I would have been even more huge and even more unhealthy.

So there it is.....get a checkup....and start living a better life ...one day at a time!

______________
June 2008 BFL Challenge:

06-29-08 is DAY ONE
09-20-08 is DAY EIGHTY FOUR

********Goals Met
********Down 15# Body Fat
********Up 5# Muscle Mass :o)

+++++++

Eating 6x/day is proving the BIGGEST challenge of all.
I've been working out daily and eating clean for years now.....
the eating schedule is helping me really FOCUS.

7:30a Breakfast
9:30a Shake
12:30 Dinner
3:30p Snack
6:00p Shake or Bar
8:00p Supper


It is working.
Ounces are coming off and they add up to POUNDS DOWN :O)

Today IS.

Change what you can...change your mind.
The body WILL follow!!!

+++++++++++++++

January 2009 Update:

The last quarter of 2008 proved to be a very stress filled time for me.

I lost track of my goals and "forgot" that I am VERY allergic to sugar and refined flour.
Yes, that is sadly true-
I break out all over in FAT!!

2009 REALIZATIONˇ¦
It matters NOT if the entire world can eat those foods-
I cannot.
Plain and simple.

It takes time and effort to maintain a Healthy Lifestyle.
It is NOT easy (as some would like to think)
It is very difficult...
But, the truth is...
The time is going to go by regardless of what I do or don't do...
So,
I might at well do something good for myself.
How about you?

I reset my ticker to reflect my accomplishments in 2009 only.
When I get to my goal I will adjust it to reflect my over-all success.

+++++++++++++++
August 2009 Update:

WELL....It seems as if my thyroid is NOT on the blink.
I had my yearly test done and it is working fine.
BUT, I still had many symptoms (hair falling out, C O L D, no weight loss for all the effort I put out, heart 'thumping', low body temperature (95' on a good day)......(and many more)

Believe me - I was as shocked as anyone......
When I began ADDING calories to my day - most of the symptoms went AWAY.

Remember I'm 53yr old, 5'8" tall with 135# LBM
(I used to have 145#, but lost much of it over the last 10 years.....guess why? NOT ENOUGH CALORIES)

I'd eaten ~1500kc/d for years and years - with the exceptional deviation.....

I was getting nowhere.
I was tired.
My muscles weren't growing.
I still had/have too much body fat.

Evidently the symptom of low thyroid and 'STARVATION' are pretty similar.....Since my thyroid test all came back negative for Hypothyroidism I had to do SOMETHING.....

so....

For 5 weeks now I started SLOWLY adding 100kc per meal (starting with breakfast) until I am now eating, on average, from 1800-2200kc/day of 'Clean' / Healthy foods.

I FEEL GREAT....

My muscles are finally starting to get really hard.
I have a ton of energy.
My hair is NOT falling out...in fact, it's getting thicker again.
My clothes are becoming loose.
And, I've managed to lose a few pounds.
....Not much, but for all I'm eating I was sure I would be gaining.

I can't see what this last quarter of 2009 Brings.
But, I do hope it is DRESS SUITS in a smaller size....
...(A couple of sizes smaller would be nice)

I'll Let you know........................ Until then - Bon `Appetite !!!

+++++++++++++++
November 2009 Update:

So much for ~2000 kc/d
Proved too much for me.
Weight gain resulted.
I do feel better – overall body temperature is warmer, hair is thicker, nails are no longer brittle
BUT,
Pants size is back up and I feel frumpy

Try another door...
(you know, when one door doesn't open.......TRY ANOTHER DOOR)

Sticking to basic CLEAN EATING...
-no white sugar
-no white flour
-starchy foods to a minimum (4-6 servings a day)
---using standard diabetic exchanges for serving sizes

Mini meals 4x/day:
8:30a Breakfast
12:30 Dinner
4:30p Snack
8:30p Supper

Cardio ...3-4x/week
Strength Training ...3x/week
Stretching... daily

+++++++++++++++
2010 Update

- MENOPAUSE IS NO FUN.....No fun at all.

-Remember the past so I do NOT repeat the negative things in the future.
-Honor my "Terri-ness"
.......Hypoglycemia
.......Hypothyroidism
.......History
Strive to be...
.......Happier than most :o)

*******FIT and SLIM again in Twenty-Ten*****

+++++++++++++++

Don't Complain
Take Action to change.

If it's worth complaining about...
It's worth the action necessary to CHANGE it...

(Written in 1992 after the house fire )
**ADDED 2008***.

"If you can't change it,
change how you THINK about it!!!"

(Some things in life are out of my control – all but MY ATTITUDE.....that is within MY power alone)

+++++++++++++++
2011 Update
Keep on Keeping on.....it beats the alternative.
Something is ALWAYS better than nothing.
Today I will do something in all areas of health:

Nutrition
Exercise
Water

Sunshine
Temperance
Air
Rest
Trust in God

NEW START..... it's a great way to live. :o)

__________________________

2012 Update:

Well, the 'change' is finally over. Body seems to be settling in to it's hormonal comfort-zone. I am SO GRATEFUL.

Still have Cathe Friedrich as my favorite weight-lifting instructor.
Have added PHYSIQUE 57 workouts for overall grace and tone.
~~P57 is GREAT for specific lower body focus
~~P57 is GREAT for cardio
~~P57 is GREAT for sculpting a strong tight upper body
~~P57 is GREAT for being able to workout with NO SHOES

I love it. Wish I'd found this series in my 20's, but then it didn't exist, but the Lotte Burke Method did.
Waaaa....
Oh well, better late than never.







Current Status:


SparkFriends

SparkTeams




Recent Blogs:

Profile


Member Since: 5/31/2006

SparkPoints: 175,812

Fitness Minutes: 223,355

My Goals:
Obtain a higher level of fitness, strength, and flexibility.

My Program:
Whole Foods Eating
Vitamix
Cathe for cardio/strength
Yoga for flexibility/strength/stabiliy
Pilates for overall stability

Personal Information:
Loving my new home in the lovely village.

It's been 35 years since I've lived 'in town'....
Retraining is good.

Other Information:
www.hussmanfitness.org
www.cathe.com
www.vitamix.com


Profile Image