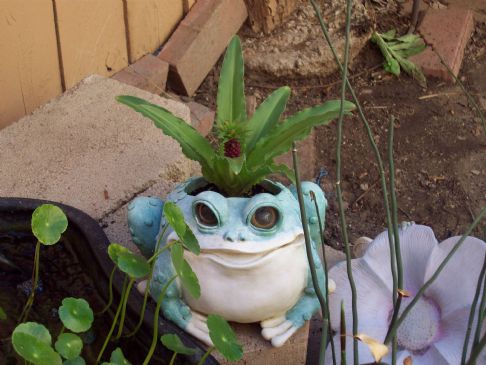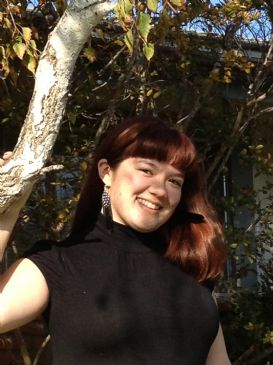 I have 23 pics in my gallery

Awards

My gardens are ready.
Well, I have a community garden that is 15' x 15' and I have it just filled with plants. I'm about to plant some more seeds even. I love the Sugar Pie pumpkins. They are an eating pumpkin. I also love the Muskmelon cantaloups so I'm going to try planting some of them. Everything else is in and growing.

I already have a baby tomato on one of my plants. All the other ones have tons of flowers though getting ready to grow tomatoes. My Bulls Blood beets are growing like a ...
Well, I have a community garden that is 15' x 15' and I have it just filled with plants. I'm about to plant some more seeds even. I love the Sugar Pie pumpkins. They are an eating pumpkin. I also love the Muskmelon cantaloups so I'm going to try planting some of them. Everything else is in and growing.

I already have a baby tomato on one of my plants. All the other ones have tons of flowers though getting ready to grow tomatoes. My Bulls Blood beets are growing like a weed. I'm growing them mostly for the beet greens. They are so good. The taste like a stronger flavored spinach. You can eat them raw or cooked. Either way they are so yum!

I also have 3 different types of bush beans and two types of runner beans. All the beans are heirloom and I've never grown them before.

I kind of went crazy with the Cucumbers this year. I have about 20 Japanese Cucumbers at the Community Garden and also at my apartment! So I have about 40 vines of them total! I'll have to find a bunch of new friends this year to help me eat them.

I also have green and yellow zucchini, summer squash and a squash named Lakota that is actually from the tribe. I've never grown that one before and I'm eager to taste it. It is very colorful and looks to be about the size of a small children's ball that is squashed a bit.

My whole garden is organic and heirloom as well. I just find the flavors are so much better! I have two grape vines and two sages as well as a dwarf Meyer Lemon. I planted soy bean plants as well. I've never tried to grow them so I thought it would be fun to try and if we get beans we can cook them and eat them!

This year it is nice because I am able to plant a garden. Last year I had back surgery and couldn't do anything. So the garden was very poor. This year I need to complete losing to 170 to have my next surgery so I have a little bit more time and was able to get to bed loads in my truck of compost and have people unload it for me. So it's really nice and full now with lots of nutrients for the plants. I just have to water and sit back and wait. Being patient is hard for me so I go water weed and just check on everything. I also work in my apartment patio as well. I've got everything in pots so they can be moved around. I have a combination of herbs, veggies, a pomegranate and some flowers. I also have a pond that is small and only about 60 gallons. I'm thinking of replacing it with a smaller water feature so I have more room for pots.

The other thing I've been doing is getting on Sparkpeople regularly and really working at losing the weight. I've been able to lose from 222 to 196 since February 14th 2013 and I'm really working on losing the next 26 pounds quickly so I can get my surgery and I might be able to be more active without so much pain.

Well that's all that is going on with me right now.

Patty


Current Status:


SparkFriends

SparkTeams



My Ticker:
current weight: 196.0


Recent Blogs:

Profile


Member Since: 9/10/2008

SparkPoints: 12,374

Fitness Minutes: 5,744

My Goals:
To lose the next 26 pounds. 170 here I come!

Finding more things that I am capable of.

Keeping my fish tanks cleaner and doing regular water changes.

Starting to slow myself down and not try to accomplish so much in a day.

Being gentle with myself and realizing I do matter.

My Program:
Tracking my food and exercise.

Embracing a new way of eating. (95-98% Vegan)

Working and enjoying my gardens and fish tanks.

Personal Information:
I started this journey in 2008 at 265 pounds. My Profile Image is the picture that really drove home that I wanted to lose 100 pounds. I keep it to remind me where I've come from and am not going back to again!

I live in Costa Mesa, CA.

Other Information:
I love to read, crochet, play computer/nook games, keep fish and garden of course.

I've purchased some great books lately.

One series is the Dharma Detective Series. Very well done. Not to heavy.

And the next book from Maggie Sefton. The Close Knit Knitter. I love her knitting series. They flow gently but surely. You even get knitting patterns. Wonderful.

Profile Image