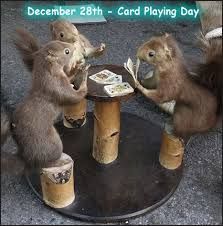 I have 23 pics in my gallery

Awards

SONFLOWERGAMMY's Sparkpage
Welcome to my sparkpage. I appreciate you taking the time to stop by for a visit. Please let me know you came by. Leave a comment, a goodie or drop me a sparkmail.
I am 52. I was diagnosed over 5 years ago with multiple sclerosis that has changed how I physically live in this world.
I am a "prisoner of HOPE"!
Zechariah 9:12 NLT
Come back to the place of safety, all you prisoners who still have hope! I promise this very day that I will repay two blessings for each of ...
Welcome to my sparkpage. I appreciate you taking the time to stop by for a visit. Please let me know you came by. Leave a comment, a goodie or drop me a sparkmail.
I am 52. I was diagnosed over 5 years ago with multiple sclerosis that has changed how I physically live in this world.
I am a "prisoner of HOPE"!
Zechariah 9:12 NLT
Come back to the place of safety, all you prisoners who still have hope! I promise this very day that I will repay two blessings for each of your troubles. (Double for your trouble-Joyce Meyer)
I Never Give Up!
Luke 18:1 NLT
Then Jesus told his disciples a parable to show them that they should always pray and not give up.
I am not anxious or worried!
Matthew 6:25-34 Amplified Bible
25 Therefore I tell you, stop being perpetually uneasy (anxious and worried) about your life, what you shall eat or what you shall drink; or about your body, what you shall put on. Is not life greater [in quality] than food, and the body [far above and more excellent] than clothing?
26 Look at the birds of the air; they neither sow nor reap nor gather into barns, and yet your heavenly Father keeps feeding them. Are you not worth much more than they?
27 And who of you by worrying and being anxious can add one unit of measure (cubit) to his stature or to the span of his life?
28 And why should you be anxious about clothes? Consider the lilies of the field and learn thoroughly how they grow; they neither toil nor spin.
29 Yet I tell you, even Solomon in all his magnificence (excellence, dignity, and grace) was not arrayed like one of these.
30 But if God so clothes the grass of the field, which today is alive and green and tomorrow is tossed into the furnace, will He not much more surely clothe you, O you of little faith?
31 Therefore do not worry and be anxious, saying, What are we going to have to eat? or, What are we going to have to drink? or, What are we going to have to wear?
32 For the Gentiles (heathen) wish for and crave and diligently seek all these things, and your heavenly Father knows well that you need them all.
33 But seek (aim at and strive after) first of all His kingdom and His righteousness (His way of doing and being right), and then all these things taken together will be given you besides.
34 So do not worry or be anxious about tomorrow, for tomorrow will have worries and anxieties of its own. Sufficient for each day is its own trouble.

St. Francis Prayer:
Lord, make me a channel of thy peace
that where there is hatred, I may bring love
that where there is wrong, I may bring the spirit of forgiveness
that where there is discord, I may bring harmony
that where there is error, I may bring truth
that where there is doubt, I may bring faith
that where there is despair, I may bring hope
that where there are shadows, I may bring light
that where there is sadness, I may bring joy.
Lord, grant that I may seek rather to comfort than to be comforted
to understand, than to be understood
to love, than to be loved.
For it is by self-forgetting that one finds.
It is by forgiving that one is forgiven.
It is by dying that one awakens to Eternal Life. Amen.


Do it Anyway an Inspirational Poem
by Mother Teresa
People are often unreasonable,
illogical and self-centered;
Forgive them anyway.
If you are kind,
people may accuse you of selfish ulterior motives;
Be kind anyway.
If you are successful,
you will win some false friends and true enemies;
Succeed anyway.
If you are honest and frank,
people may cheat you;
Be honest anyway.
What you spend years building,
someone could destroy overnight;
Build anyway.
If you find serenity and happiness,
they may be jealous;
Be happy anyway.
The good you do today,
people will often forget tomorrow;
Do good anyway.
Give the world the best you have,
and it may never be enough;
Give the world the best you've got anyway.
You see, in the final analysis,
it is between you and God;
It was never between you and them anyway


Current Status:


SparkFriends



SparkTeams



My Ticker:
Pounds lost: 2.0

Interact with SONFLOWERGAMMY







Recent Blogs:

Profile


Member Since: 3/27/2014

SparkPoints: 26,611

Fitness Minutes: 231

My Goals:
Losing weight 12 steps and 12 pounds at a time!
First 12:
Second 12:
Third 12:
Fourth 12:
Fifth 12:
Sixth 12:
Seventh 12:
Eighth 12:
Ninth 12:
Tenth 12:
Eleventh 12:
Twelfth 12:


My Program:
Overeaters Anonymous and a specific food plan for abstinence.
My greatest weight loss was 100 lbs and then I wound up gaining it all back and it brought about 30 more with it. I have been a pro at losing 10-20 lbs only to have them return with an extra lb or two.
For TODAY I admit I am powerless over food. I admit my life has become unmanageable because of it. I believe that a power greater than myself, God, can restore me to sanity and I am willing to let God do a good work in me.

Personal Information:
Diagnosed with MS in 2009
3 children.
5 grandchildren #6 will be here in a few more months.
Married 35 years.
1 rescued dog.
2 rescued cats.
2 rescued kittens.
1 rescued tortoise.
Please spay and neuter your pets!

Other Information:
Floridian
Favorite colors: greens and yellows.
Favorite preacher/teachers: Joyce Meyer's, Charles Stanley, Perry Stone, Jentezen Franklin, Joseph Prince and the Copeland's.
Favorite television: Survivor, Gilligans Island, Big Brother.
Favorite movies: Wizard of Oz, Anything Winnie the Pooh and Robin Hood with Kevin Costner and Morgan Freeman.

Profile Image