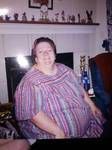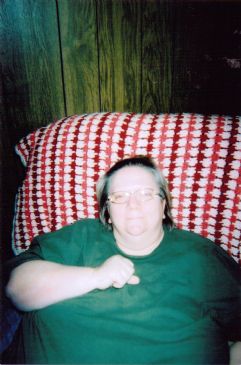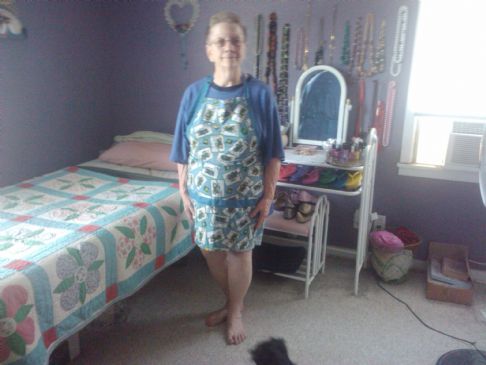 I have 9 pics in my gallery

Awards


All things are possible with God!
200+ lbs and 123+ inches ~ lost and counting.

Please read my blog of 12/16/12 "How far I've come in my almost 4 year journey."

My journey began all alone, by myself. Although my DH & DD was behind me all the way, I made an alone decision that I finally had to make. Either lose weight or die from it. March 2009 began my "journey to the new me." I decided I would use no tricks or surprises as I had done before, I would just set out and start. I've had (by my own ...
200+ lbs and 123+ inches ~ lost and counting.

Please read my blog of 12/16/12 "How far I've come in my almost 4 year journey."

My journey began all alone, by myself. Although my DH & DD was behind me all the way, I made an alone decision that I finally had to make. Either lose weight or die from it. March 2009 began my "journey to the new me." I decided I would use no tricks or surprises as I had done before, I would just set out and start. I've had (by my own choice) no surgeries, pills, shots, fads, etc...only on my own. I made a big step in the beginning to "watch myself" eat in front of our home mirror. I ate the food I loved most of all, and watched my hand put the food to my mouth, mouth chewing, jaws & chin move around & up and down. I literally made my self disgusted. What had I turned in to? My beginning weight was 380 lbs. I had to buy my undergarments from our local Army Navy Store and wore size 7x + clothes or "tents" and "moo-moo's". I could not get out of my wheelchair & had to have home health aides come in to bathe me. When my life finally hit me in the face, I decided that it was time.
I have done and will continue to use portion control as my main method. It has to be a real life for me, something I can live with from day to day.
I have numerous disabilities from asthma, to brain hemorrhage, seizures, major depressive disorder with psychotic features, PTSD, dementia, tardive dyskenesia, the list goes on. I have to take 26 different prescriptions (not pill amounts) on a daily basis. I have not been able to do any type of exercises until the fall of 2012. I walk my driveway now.
I've graduated from my wheelchair and now use a walker. The wheelchair is no longer at our house, it has been donated. I have reached the first goal my doctor's set for me, but since I'm 5'2", they want me to lose a little more.
I will make it to that 2nd goal sometime.
God has been with me all of this time and all of the way. Spark People has been my blessing in disguise. All of you my friends mean more to me than I can say.

Songbirdpaula...Paula




Current Status:


SparkFriends

SparkTeams



My Ticker:
current weight: 158.0

Interact with SONGBIRDPAULA






Recent Blogs:

Profile


Member Since: 12/20/2011

SparkPoints: 26,581

Fitness Minutes: 13,258

My Goals:
1. My goal is to be the healthiest I can be.

2. Complete my book of sharing "My Journey" to the new me.

3.Begin sharing my journey with others via inspirational talks. 1st scheduled 5/18/2013.

At my largest 380 lbs.

Work at maintaining my 1st goal weight of 150 lbs and then see where things go from there.

My Program:
Portion control only.



Motto: "Always try to leave the last bite."

("Paula's Thoughts")
"(C)" 2011, Paula Boyd-Friend, all rights reserved

Personal Information:
Live in Texas

Married 35 yrs to BFF

1 daughter

2 grandsons

I have numerous disabilities allowing minimal to no exercising.

Other Information:
I can do all things through Christ, Who strengthens me.

Profile Image