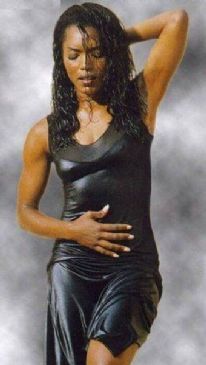 I have 33 pics in my gallery

Awards


I AM UNDER CONSTRUCTION ...
AFFIRMATION: "I have the will, the determination and the strength to complete my weight loss goals. I can push myself to the maximum by taking it a little bit at a time and asking God for help."


4 Simple Rules:
Never Miss a Monday
Never Go 3 Days W/Out Exercise
Workout at Least 3 Days A Week
Never Give Up!


"Nobody can go back and start a new beginning, but anyone can start today and make a new ending."
...
AFFIRMATION: "I have the will, the determination and the strength to complete my weight loss goals. I can push myself to the maximum by taking it a little bit at a time and asking God for help."


4 Simple Rules:
Never Miss a Monday
Never Go 3 Days W/Out Exercise
Workout at Least 3 Days A Week
Never Give Up!


"Nobody can go back and start a new beginning, but anyone can start today and make a new ending."
~Maria Robinson





My healthy motivation is regularly reminding myself that healthy feels good and losing weight is like dating and marriage. All those things you did while dating don't stop once you get married (or reach goal). You have to keep that fire lit and sparks flying! ~Sookie



No matter what life throws my way,

~ I will remain focused
~ I will take time out for me
~ I will NOT give in to negative thoughts
~ I will return to the present moment
~ I will Trust God that everything will be okay


Today, I promise I will not quit.

I pledge that no matter, how many ups and downs I pass through, I will continue on my journey.

I pledge to make a NEW START today, and forgive myself for my past, and to stop being so critical of myself.

I pledge to take control of myself, to stop making excuses, and stop blaming other people or situations.

I pledge to treat myself as I would my best friend, because that is who I am.

I pledge to stay in the race and to be a WINNER!

"The Lord will fight for you: you only need to be still." Exodus 14:14 (NIV)

Don't give up on God and He won't give up on you … He's Able!

9/6/2012 - Biggest Loser Fall Challenge "Blue" Team


Beginning January 1, 2012

Short Range Goal: Get Rid of 5 lbs - done! (January)
Medium Range Goal: Get Rid of 12 lbs - done! (February)
Long Range Goal: Get rid of 28 lbs

**CHALLENGES**
Biggest Loser Challenge – New Year New You, Winter 2012/13
Team: Golden Phoenix
12/12 – 2/22

Biggest Loser – Leaves of Change Challenge, Fall 2012 (completed)
9/13 – 11/15
5#s Released

Coach Nicoles' 28-Day Boot Camp
1/1/2012 – 1/29/2012 (Released 5lbs)

BL18C – Teal Troopers
1/9/2012 - 4/4/2012 17#s Released



Current Status:


SparkFriends

SparkTeams



My Ticker:
current weight: 203.8


Recent Blogs:

Profile


Member Since: 1/16/2006

SparkPoints: 77,777

Fitness Minutes: 60,159

My Goals:
CW 219.4
210 goal met 2/29
207 goal met 3/2012
201 goal met 4/11/2012
197 goal met
191 .... in progress! ALMOST THERE!
185

Maintenance

My Program:
MOVE!

A Salad a Day!

Plan
Prep
Pack

Personal Information:
a.k.a.

Itsyaluv1

Other Information:
AFFIRMATION: "I have the will, the determination and the strength to complete my weight loss goals. I can push myself to the maximum by taking it a little bit at a time and asking God for help."

Profile Image