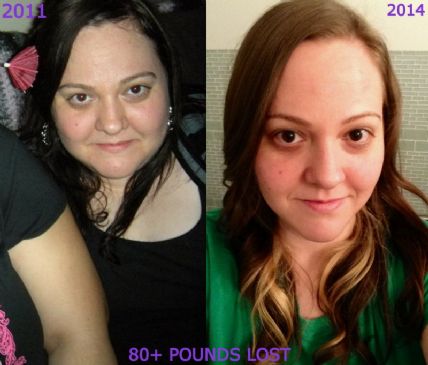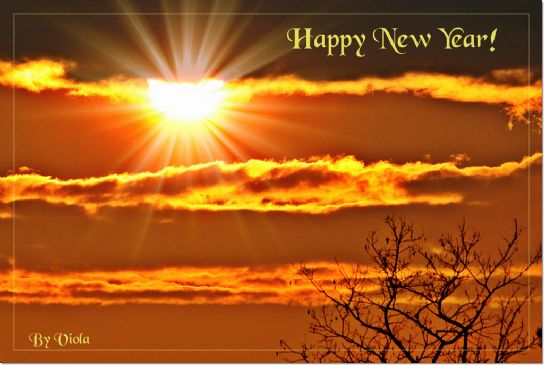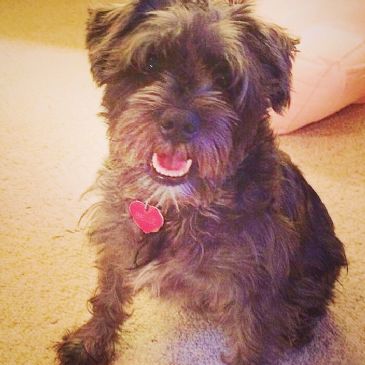 I have 50 pics in my gallery

Awards


Down 90 lbs and counting! I'm doing it for real-sies this time! :D
Hello everyone, my name is Stephanie... I'm 28, and after years and years of going round and round on the weight loss carousel, I am ready to get off the ride and get this done! :D

Monthly Weigh-ins For Remainder of 2014:
August 31: 192.8
October 1: ???
November 1: ???
December 1: ???

9/1/14 - 2014 this far has been quite a let down. I would do well and then slack of. This resulted in yo yoing the same 10 pounds numerous times. Instead of ...
Hello everyone, my name is Stephanie... I'm 28, and after years and years of going round and round on the weight loss carousel, I am ready to get off the ride and get this done! :D

Monthly Weigh-ins For Remainder of 2014:
August 31: 192.8
October 1: ???
November 1: ???
December 1: ???

9/1/14 - 2014 this far has been quite a let down. I would do well and then slack of. This resulted in yo yoing the same 10 pounds numerous times. Instead of hitting my goal weight, I am fighting not to regain any more weight. I am going to try something new for the remaining months of 2014. I am making an effort to break my scale obsession, and plan on weighing in at the beginning of each month. I think this will help me as long as I am on track. If I'm off track and not weighing, I'm avoiding the scale and that is not good. But if I'm on track then not getting on the scale can actually be beneficial to me, so it's definitely worth a try! :D

1/4/14 - Since it is a shiny new year I thought I would take a minute to update this just a little. My goal for 2014 is to get to my goal weight of 160 pounds and shift into maintenance. I plan to do that the same way I have lost the rest of this weight, by remaining active and tracking everything! I have hit a huge slump from Halloween til now, but I am more than ready to turn it around. The most important thing on this journey is to never give up and to always keep trying. This journey is so hard but it is so worth it and I hope to be celebrating 100 pounds lost and eventually my goal weight with all my wonderful Spark Friends this year. :)

7/23/13 - This is the day I saw Onederland for the first time in over 9 years! I feel great and like I'm really doing this. Over 70 pounds down, in a good place both mentally and physically and ready to get to 170ville. That is my goal weight at this time, but my goal weight is an "I'll know it when I see it" kind of thing! :D

5/13/13 - I had hit 212 in Halloween of 2012, and was super excited for Onederland. However a nasty plateau really defeated my motivation. Through the holidays I maintained within a 5 pound range. Come January 1st I really thought I was going to be able to push to Onederland. But between January and April I didn't really lose much weight. In fact, I struggled so much for 4 weeks that I put back on 10 pounds. The important thing is that I never gave up, and I never left Spark people. I started gaining a little momentum the end of April and now that it is May I have my Spark back and I am pushing full force to Onederland and the rest of my goals. I have since lost the 10 pounds I gained and a smidge more, and I plan to take this all the way this time! :D

8/12/12 - I can now say through the support of my amazing Spark Friends, I actually feel like I am doing this! I envision myself getting to Onederland for the first time in at least 8 years! I could never SEE it happening, but this time I'm in it until the end! :D

Edit: 6/1/12
Just wanted to update this and give a little history on myself...

I was overweight as a child, and it just got worse as the years progressed. Food was definitely a comfort for me, and not just any food but really greasy unhealthy food at that.

I remember being 205 pounds at 18 years old. At 19 I was the same weight, but had a very active job working for Vons.com 6 days a week, so I ate whatever I wanted and never gained a pound. In hindsight, I realize now if I would have gotten my eating under control back then, I would have done amazing. I was literally eating Taco Bell or whatever for lunch and going out to dinner with my friend most of those days. The fact that I never gained a pound eating that much garbage showed me now that it would have been the best time for me to really get my butt into gear. But that's life.

At age 21 I started working at the Animal Shelter full time, while keeping the Vons.com job on the side 2 days a week. I didn't need to, but I really enjoyed that job. The issue was the Animal Shelter job was 10 hours of nothing but sitting, 4 days a week. Continuing to eat like I was and not having the physical activity quickly got me up to 240 or 250. Mind you, throw in a Weight Watchers attempt and Jenny Craig attempt somewhere in there.

What is the only thing worse than sitting for 10 hours you ask? Getting a new job, my current job as a dispatcher on night shift, sitting for 12 hours. I eventually found my way up to 272. I was 250 for so long (and am currently around there), that it no longer phased me. Sure, I knew I was fat, and I knew I needed to lose weight, but I got so used to it, it really didn't have the impact it should have. But when I saw that number jump from 250 to 272 I was terrified. I think it was knowing how dangerously close to 300 I was that got me.

I signed up for Spark in August of 2009, but didn't really get going til November 2009 and went from 272 to 250 almost effortlessly. With just tracking and some exercise. When I hit the major plateau of 250 and couldn't break it in the beginning of 2010, I pretty much gave up. Before I knew it I was back in the 260's. I then proceeded to bounce from 250-260 well into 2011.

April of 2011 I fell down the stairs in my home (can we say clumsy much? ;), which resulted in a broken ankle and leg. I now have two screws in my ankle and a plate in my leg. My awesome xray is in my photo gallery if you are curious ha ha. ;) Before I fell I was doing Nutrisystem and doing okay, so I continued to eat that while I was laid up with the broken leg, mainly because it was less of a burden on my mom to have to feed me. I got down to 230, and while I know some of that was losing muscle from not being able to be active, I know some of it was fat loss as well.

So you'd think I'd take that ball and run with it right? Well not so much. March of this year I managed to gain all that weight I lost, and show up again around 265.

So here I am, recommitted to losing this weight, still around that number that always seems to haunt me (250) but I'm finally deciding that number needs to be a distant memory. :)


Current Status:


SparkFriends

SparkTeams



My Ticker:
121 Days until: 2015


Recent Blogs:

Profile


Member Since: 8/21/2009

SparkPoints: 72,334

Fitness Minutes: 36,319

My Goals:
Goal is somewhere in the realm of 160. It's one of those "I'll know it when I get there" kind of things. :)

Highest Weight: 272
SW 3/20/12: 262
Goal Weight: 170
Mini Goals:
252 (20 down): 5/2/12
242 (30 down): 6/15/12
232 (40 down): 8/10/12
222 (50 down): 9/26/12
212 (60 down): 12/6/12
202 (70 down): 7/10/13
199.6 (Onederland): 7/23/13
192 (80 down): 9/4/13
182 (90 down): 7/29/14
172 (100 down) ???
170 (102 pounds down): ???
160 (112 pounds down/goal): ???

My Program:
I am 23 months into this journey, 80ish pounds down and while I have tried many things, the basic things that have worked for me are as follows:

*Tracking and measuring all food.

*Walking everyday.

*Getting in all my water.

*Working on the emotional part of this journey on almost a daily basis.


Other Information:
Goodbye 270's!
Goodbye 260's!
Goodbye 250's!
Goodbye 240's!
Goodbye 230's!
Goodbye 220's!
Goodbye 210's!
Goodbye 200's!
Goodbye 190's!
Working on the 180's!
Excited about 170's!
Can't wait to see the 160's! :D

Profile Image