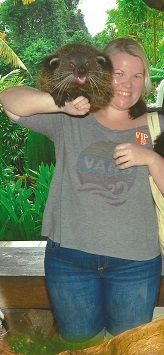 I have 4 pics in my gallery

Awards

SUGARFREEPAT's SparkPage
Hi there, and welcome to my Sparkpage! :)

I'm back on Spark again as of 9/28/14, and I've really been struggling with my eating and exercise. I'm now at 325lbs and I'm still 5'4", of course. :) Health problems are creeping into my life, so it's time to get serious about this.

I lost my Dad in April 2014, and watching him struggle through his last weeks and days was difficult. My Dad and I had such similar personalities. I love him very much, and I will miss ...
Hi there, and welcome to my Sparkpage! :)

I'm back on Spark again as of 9/28/14, and I've really been struggling with my eating and exercise. I'm now at 325lbs and I'm still 5'4", of course. :) Health problems are creeping into my life, so it's time to get serious about this.

I lost my Dad in April 2014, and watching him struggle through his last weeks and days was difficult. My Dad and I had such similar personalities. I love him very much, and I will miss him. I've been having kind of a rough time since his death.

I know he would want me to take care of myself. I know he wouldn't want me to follow in his footsteps, as far as his health went, so I am coming back to Spark to get healthy for myself and for my Dad.

I only have this one life, so I need to make it the best it can be! :)

Let's do this! :)
SparkFriends

SparkTeams

Interact with SUGARFREEPAT





Recent Blogs:

Profile


Member Since: 1/24/2014

Profile Image