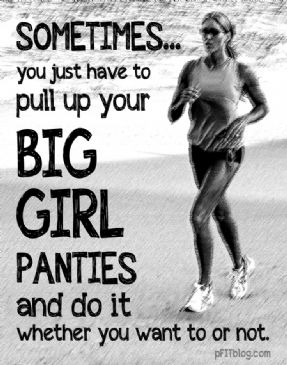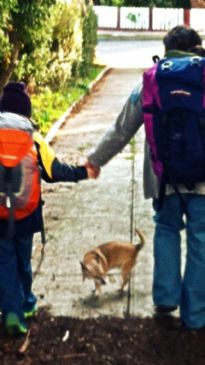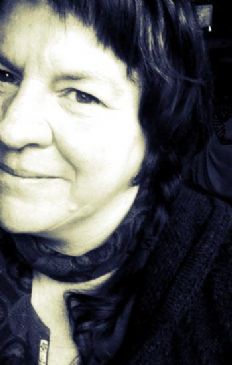 I have 48 pics in my gallery

Awards


Sunpanther's journey
*****"There's a way out of the cage where you live. Let's see how big your brave is." ******
(Sara Bareilles)

DON'T WISH FOR IT - WORK FOR IT.
110lbs gone by my 50th birthday.... The fight has begun - 10 months and counting...

Hi everyone, and welcome to my Sparkpage. I'm Jenny from Melbourne Australia. I'm a single mum, artist, student, ... a gardener, hiker, traveller, cyclist, swimmer, co-adventurer with my son...

I used to wait - wait for ...
*****"There's a way out of the cage where you live. Let's see how big your brave is." ******
(Sara Bareilles)

DON'T WISH FOR IT - WORK FOR IT.
110lbs gone by my 50th birthday.... The fight has begun - 10 months and counting...

Hi everyone, and welcome to my Sparkpage. I'm Jenny from Melbourne Australia. I'm a single mum, artist, student, ... a gardener, hiker, traveller, cyclist, swimmer, co-adventurer with my son...

I used to wait - wait for the house to be clean, wait for me to feel well, wait for that perfect time to start being a 'better' me. Now I am not waiting. I am who I want to be today - my soul, my goals, my values, my dreams, my lifestyle. Let my body catch up with that - yeah!


We can do this. Together!

REWARDS:

104kg start Shred TICK November 9 2014
102kg walk 10km
99.9kg walk 11km
96.1 Walk 13.5km
94kg - 9th DEC! Buy Sandals
92kg bike path picnic
89.9kg Start C25K
86.1 Bike 5km
85kg start Half training
83kg 15km walk
79.9kg new shoes
78kg clothes shopping
76kg Swim 2km
75kg register for a fun run
73kg 10km run/walk
69.9kg Bike into city
68kg New trail runners
66kg Dinner out with Mike
63kg 15km run/walk
61kg trail run with Mike
59kg - weekend away camping with Crusoe
56kg - 50th bday celebration!

Checklist for Jillian Michaels variety program:
DAY 1 - 30 DAY SHRED: LEVEL 1 Tick
DAY 2 - 30 DAY SHRED: LEVEL 1 Tick
DAY 3 - NO MORE TROUBLE ZONES Tick
DAY 4 - 30 DAY SHRED: LEVEL 1
DAY 5 - BANISH FAT, BOOST METABOLISM
DAY 6 - QUICK TROUBLE ZONES
DAY 7 - OFF!
DAY 8 - 30 DAY SHRED: LEVEL 1
DAY 9 - 30 DAY SHRED: LEVEL 2
DAY 10 - QUICK TROUBLE ZONES

DAY 11 - 30 DAY SHRED: LEVEL 2
DAY 12 - BANISH FAST, BOOST METABOLISM
DAY 13 - NO MORE TROUBLE ZONES
DAY 14 - OFF!
DAY 15 - 30 DAY SHRED: LEVEL 1 & QUICK TROUBLE ZONES
DAY 16 - 30 DAY SHRED: LEVEL 2
DAY 17 - NO MORE TROUBLE ZONES
DAY 18 - 30 DAY SHRED: LEVEL 1 & 2
DAY 19 - NO MORE TROUBLE ZONES
DAY 20 - BANISH FAT, BOOST METABOLISM

DAY 21 - OFF!
DAY 22 - 30 DAY SHRED: LEVEL 2 & 1
DAY 23 - QUICK TROUBLE ZONES
DAY 24 - BANISH FAT, BOOST METABOLISM
DAY 25 - QUICK TROUBLE ZONES & 30 DAY SHRED: LEVEL 2
DAY 26 - OFF!
DAY 27 - NO MORE TROUBLE ZONES & 30 DAY SHRED LEVEL 1
DAY 28 - BANISH FAT, BOOST METABOLISM & QUICK TROUBLE ZONES
DAY 29 - 30 DAY SHRED: LEVEL 2 AND THEN LEVEL 1
DAY 30 - NO MORE TROUBLE ZONES


SparkFriends

SparkTeams

My Ticker:
current weight: 224.1


Recent Blogs:

Profile


Member Since: 9/12/2007

My Goals:
120lbs - healthier, more fulfilled, and more energy for my son.
TIMEFRAME:
Dec 18 - 94 kg
Jan 18 - 85kg
Feb 18 - 78kg
Mar 18 - 74kg
April 18 - 70kg
May 18 - 67kg
June 18 - 63kg
July 18 - 59kg
Aug 18 - 56kg

My Program:
Whole foods, plant-based lifestyle, with YOGA WALKING RUNNING BIKING HIKING GARDENING
Jillian Michael's 30 day shred (changed variety program)

Personal Information:
*49 years old

*stay at home single mum of 1 Very Cute Kid

*product design student, needle-felter, Jenny-of-all-trades. Kid, dog, and cat wrangler. Deadlinephobic.



Other Information:
If you are lucky enough to find a way of life you love, you have to find the courage to live it.
- John Irving

- Breathe

Profile Image