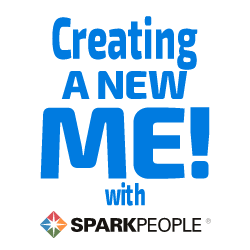 I have 29 pics in my gallery

Awards

The new me...
Here's to the new me - the new and improved version of myself that I have become and the even better one I hope to be. I am so excited to grow and change and be a better me for myself and my kiddos.

(PROGRESS UPDATES BELOW)

***PLEASE do not share any of my SP info with the outside world. Thank you!***

I am a happily married mother of 3 boys: a sweet and silly 10 year old; an adorable, mischievous 5 year old; and a 2 year old that continually keeps me on ...
Here's to the new me - the new and improved version of myself that I have become and the even better one I hope to be. I am so excited to grow and change and be a better me for myself and my kiddos.

(PROGRESS UPDATES BELOW)

***PLEASE do not share any of my SP info with the outside world. Thank you!***

I am a happily married mother of 3 boys: a sweet and silly 10 year old; an adorable, mischievous 5 year old; and a 2 year old that continually keeps me on my toes and out of breath (which is a problem I want to fix FOR GOOD).

I joined SP on May 13, 2008 because I couldn't get the baby weight off on my own. I weighed somewhere in the mid 170's. Since my first 17 lb loss that year, my weight has crept up to a whopping 210 lbs. I quit tracking meals, quit exercising, and I just plain gave up on myself. Since I've hit the big 3-Oh, I realize that I am not going to be young forever and obesity will only take years off my life - years that I want to spend with my wonderful family! So here I am again. This time I am determined to stick with it. But saying (or typing) it isn't enough. Words are just words until you put action behind them. So this time I'm going to show that, once and for all, I can get this weight off.

For me, this journey isn't just a physical one. I hope along the way that I will be come physically, mentally, emotionally and spiritually stronger and healthier.

I WANT TO CRAVE GOD MORE THAN I CRAVE FOOD.
I want the journey to be as enjoyable as possible. I don't want to feel deprived or starved all of the time. I don't want to feel like my goals are impossible. I don't want to be cranky with the world because I spiraled out of control and got stuck in this fat suit that won't come off on its own! And I don't want to feel like my efforts are in vain. I'm tired of letting excuses be my crutch.
I am going to take more time to celebrate the little accomplishments. I am going to set smaller goals that are much less intimidating. Water will be my new friend & I will no longer be overpowered by food!


So, for all you DONE GIRLS, here is my DONE STATEMENT:

I am DONE feeling sorry for myself!

I am DONE with the negativity!

I am DONE with the excuses!

I am DONE ignoring the SMALL changes!

I am DONE giving up!

I am DONE BEING THE FAT GIRL!


I WILL TRY TO GIVE WEEKLY PROGRESS UPDATES

10/11/12 - 203 I am finally getting myself into gear. I've been getting used to working late nights at my new part-time job, along with starting back to school with the boys. I'm eating healthier, and I'm working at becoming consistent in my workouts. Although it's not shown on my tracker, I was up to 214, so today's weigh-in shows that I'm down 11 lbs. Yay! I've started losing 1 lb a week, and I hope to increase that with more exercise and living a healthier lifestyle. I know what I should be doing, and I'm making more of an effort.

6/12/12 - 207 (no change) Well, I've been officially back on SP for 12 days now, and there has been no change on the scale. I'm not going to stress about it yet. I've been tracking my calories and exercising every day. I can feel the difference in my body already.

5/28/12 - 207 (way up) So, this past year has been a rough one. We've had some big, difficult changes, and I haven't dealt with them well. I'm bummed that all but 3+ lbs that I lost last year have come back to haunt me. I never saw it coming. One day I was panicking about being back to 194, then I blinked and the scale was reading OVER 200. I never did anything about it though. I hit the treadmill maybe twice a week, but then I got too "busy" to do even that. I changed my eating habits, but not enough to make a difference. I really need to track again, so here I am. Hopefully this summer will be my time.

7/15/11 - 187.2 (DOWN 1.8 since last post, but honestly it's over 3 lbs since I gained a few over my meltdown period when hubby was without a job)
Sz 14 pants, xl tops
So, I am pretty pumped that after such a long period of time, I am FINALLY on my way down. I have found a workout that I enjoy and do EVERY DAY. It gets me moving, even REALLY sweating, without hurting my knee. I won't have it for long since it expires On Demand on Aug. 1st. It's basically a 2 mile walk-aerobics video. I know it sounds kinda 'old lady' but it works for me in my situation. There aren't a lot of workout videos I can use right now because of my knee. And walking for hours in the heat just isn't an option for me right now. (I'm a fainter.) Anyway, yay me! I'm on my way down. I'm pretty darn happy!

6/3/11 - 189 (DOWN 0.6 LBS)
Sz 14 pants, XL tops
So, not a big week for weight loss, but not a big week for exercise. I was having some serious knee problems and waiting for some test results to come back from the doc, which really stressed me out. Fortunately, everything came back fine, PTL! So, I finally got myself back in gear, and I'm ready to get to my next goal of 25 lbs down.
This week I'm at my first 10% loss, down 21 lbs. Excited about the milestone, but wish I would've lost a little more. Wore a swimsuit today for the first time in about 2 years. It wasn't great, but it wasn't traumatizing. I'll be wearing one a lot this summer, but it will get easier since I will be shrinking throughout this summer.

5/27/2011 - 189.6 (DOWN 1.8 LBS)
Size 14 pants/xl top
I AM NO LONGER OBESE!! WOOHOO!!!
Wow, I am SO excited! In one week I have said goodbye to obesity and the 190's! This has been a trying week for me with more knee pain (which mean less exercise) & an unresolved health issue that I have to wait till next week to get any news on. Bleh. (I have been a very healthy person my whole life, and this is just driving me crazy!) But, anyway, WOOOOHOOOOO!! This weigh-in really brightened up my week. Yes!

5/20/2011 - 191.4 (DOWN 3 LBS - YAY!)
Size 14-16 pants/ xl top
This was a great weigh-in, but next weeks will be even better. If I lose just 1/2 a pound, I will no longer be considered obese! I cannot wait to have this ugly, heavy title off my shoulders!!
Another bright spot in my day was that I put on my blue t-shirt that I am wearing in my "heaviest" picture to the left - and it's not too tight anymore, not even on my arms!! It fits across my chest, but everywhere else it's loose. Woohoo!!! My husband even noticed it! This is definitely my best weigh-in so far. Today, I AM HAPPY!

5/13/2011 - 194.4 (Down 0.4 lbs)
Size 14 to 16 pants, xl top
Well, I'm really disappointed with this week. I am just not sure why I didn't lose more weight. I have been exercising and staying within my nutritional ranges. It could be a little muscle gain, it could be because my TOM came for a visit, or something completely different. Who knows. The only thing I'm certain of is that this is just motivation for me to work that much harder.
A few bright notes - (1) It's my middle kiddle's 4th birthday. Love my funny little man! It's still hard to believe he's already 4. (2) It's my 3 year Sparkiversary! Even though I am bigger than when I started 3 years ago, I am making progress on all levels that will finally get me to where I want to be. (3) I put some jeans on today that haven't fit since I first washed them, and THEY FIT!! AND I WORE THEM OUT IN PUBLIC!! (4) I haven't given up! I am still giving it my all, and I plan to continue!

5/6/2011 - 194.8 (Down 1.6 lbs)
Size 14 to 16 pants, XL tops
It's good to still be making forward progress. This week I have been battling my "runner's knee" and an infection. But, I have stuck to my diet and have exercised every day. Some of the bootcamp videos have been a bit of a challenge due to knee pain (kneeling is difficult), but I did what I could to the best of my ability. I am pretty happy right now! I am very aware of myself, also. I know that when I start to get too comfortable, I tend to slack a bit. So I'm making that extra effort to keep pushing, even pushing harder, so I don't backslide. Getting healthy is very important to me. Knowing I have my hubby's FULL support has really given me a boost. He really keeps me in check when I even mention that I might have a craving for something that I haven't found the self control to eat without going overboard. Thanks, honey!!
I am also thankful for the encouragement from my dear SparkFriends! Their kind words, the inspiration I find in their successes, even the chance to encourage them through their own challenges have all really been a huge help for me!


4/29/11 - 196.4 (Down almost 2 lbs - woohoo!)
Size 14 to 16 pants, XL tops
I am just SO happy that even after a food-filled holiday, I still managed to lose almost 2 lbs this week. My husband told me today that he is so proud and impressed that I have stuck to my diet so far. Even when we went out to lunch at HuHot for an early birthday celebration, I payed close attention to what food I chose. He is also helping by playing the role of conscience when my sweet tooth comes calling. Looking forward to adding a few more exercises to my week. Feeling good!!

4/22/11 - 198.2
Size 14 (tight) to Size 16 (SLIGHTLY loose) pants, XL tops
SO excited to be back on SP!!
Began SP 5K Your Way Walking Program. I guess this will help me get into a routine, so that I can build up strength for more. My left knee is still swollen, possibly retaining water. Going to have to get a doc appt. to have it checked out.
I am so glad to be tracking my diet again. The only prob is that I am now tracking sodium, and I keep finding that it is so difficult to get a minimum 1200 calories without going over on sodium. I know I need to have more fresh fruits and vegetables in my diet. Carrot sticks, bananas, and frozen broccoli aren't cutting it!
SparkFriends

SparkTeams



My Ticker:
current weight: 183.0

Interact with SUPERMAMA82





Recent Blogs:

Profile


Member Since: 5/13/2008

SparkPoints: 9,610

Fitness Minutes: 5,020

My Goals:
According to Self.com, my "happy weight" is 145.2 lbs, so that is what I'm shooting for!

Make eating healthy a habit.

"Gulp, Gulp. Drink some water!"

Start every day with a devotion and a good workout.

Find at least one good thing to say about myself each day.

Become a good example of health to my children.

****************************

OriginalStarting weight: 179 (2008)
Goal weight: 145
Restart weight: 214 (2013)
Progress: 190.8

REWARDS:

10 LBS (204)- Happy Dance - DONE 9/7/13

15 LBS (199) - Spark Goodie - DONE 9/29/13

20 lbs (194) - New Nail Polish - 10/10/13

25 LBS (189) - Starbucks-

30 LBS (184) - New pants-

35 LBS (179) - TBD



My Program:
Track meals on SP Nutrition tracker!

Exercise Schedule:

Trying to figure out a schedule that will fit into our school/church/work/sports schedule. Right now, walking is it. Every day. No excuses.

Personal Information:
31 years old
5'7"

Small town girl living in a not-too-big city

Homeschooling mom

I love to read, sing, sew, play softball, spend time with God, be with my wonderful hubby, and watch my boys learn and grow!

Profile Image