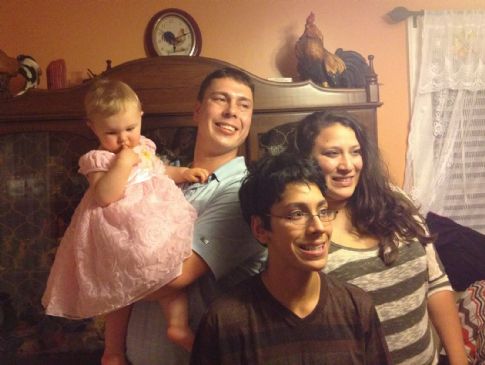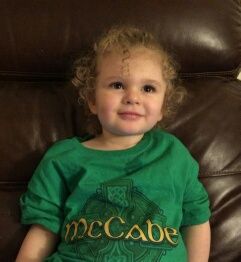 I have 23 pics in my gallery

Awards

WHAT AM I WAITING FOR - TIME TO MAKE A CHANGE!!
2015

SPRING IS IN THE AIR - TIME TO MAKE A CHANGE!!

November 2014

Went to the doctors yesterday. She was someone new, my old doctor moved back home to Missouri. I am so excited about her. She is very pro-active about getting her patients healthier. She made me feel empowered and positive that I can succeed at this. I'm restarting the engines folks.

October 2014

GOAL #1 & #2 - 500 EXERCISE MINUTES

Oct 1 = 15 mins ...
2015

SPRING IS IN THE AIR - TIME TO MAKE A CHANGE!!

November 2014

Went to the doctors yesterday. She was someone new, my old doctor moved back home to Missouri. I am so excited about her. She is very pro-active about getting her patients healthier. She made me feel empowered and positive that I can succeed at this. I'm restarting the engines folks.

October 2014

GOAL #1 & #2 - 500 EXERCISE MINUTES

Oct 1 = 15 mins
Oct 2 = 15 mins (so far today)
Oct 3 = 45 mins
Oct 5 = 60 mins
Oct 6 = 15 mins (150 mins)
Oct 7 = 30 mins
Oct 8 - Oct 17 - NOT SO GOOD
Oct 18 = 120
Oct 19 = 60 (330 mins)
Oct 21 = 60
Oct 22 = 30

September 2014

My head faces forward, my body faces forward, my feet move forward...

Yesterday for some profound reason, while updating my Motivation Board, this phase - "Life is too short to continue to look back on the should haves!!" popped into my head. I really don't know where it came from or why, but I added it to my Board.

Looking at it today, I decided that this is what I need to do in order to get where I want to go on this journey. I need to stop looking back me and move forward - stop worrying about the should haves and start doing!!


August 2014

Here I am again, Summer almost over and not far from where I started back in May. Five pounds down though, and still trying to find ways to stay motivated and strong. Curves was a big let-down. Started in April and quit by end of June. Unfortuantely the place was a little out of the way to get to and by the time I got there I was working out by myself and there really wasn't anyone motivating me to stay with it. But I have reached alot of my Food Goals. I have started eating less processed foods, reduced my added sugar intake and my sodium. Just doing that alone, I have lost a little over six pounds!! Now I just need to find some kind of exercise that I can stick with. It's out there, somewhere, I just know it is, and I will find it!!

May 2014

Well it took a while for Spring to get here this year, and then it took some more time for me to get back into the Game, but I finally did it. On April 14 I joined Curves and committed to go at least three times per week. Most days I succeed. This week I got back outside and was surprised to find that I was able to start running short bursts without much effort - I hurt, but it's a good hurt (LOL). June 1st I do my first 5K. Now if I can just get it right with the food...

March 2014

I promised myself that once Spring came I would stop making excuses and get back to work!! Well as everyone knows, it was officially Spring on March 20th!! Could some please wake Mother Nature and let her know!!!

Feb 17, 2014

Today I read a blog about being in a funk and that challenged everyone to track something that was keeping them in that funk. I decided that this might be a good way to get out of my funk and visualize it. I know that the beiggest thing for me is that I stop tracking and eating right on the weekends. I that is when I "give myself permission" to relax and forget about everything. Which of course leads to over endulging and washing away anything I may have lost over the last four and a half days. So I updated my tracker to mark every day that I am tracking on Spark and see where this road takes me. It have got to be better than the one I've been traveling.

Jan 29, 2014

So I have a Health Coach that calls me once a week. We talk for about 20 minutes about where I am and what my goals are. This week we set 2 goals to go for by the next time we talk. I want to take this slowly so as not to move to fast and fall off the wagon again. This weeks goals are as follows:

1. Incorporate vegetables/fruit into every meal
2. Read the Material she sent me

01/30 - VEGGIES & FRUIT (B/L/D)
01/31 - VEGGIES & FRUIT (B/D)
02/01 - VEGGIES (B/L)
02/02 - VEGGIES & FRUIT (B/S/D)
02/03 - VEGGIES & FRUIT (B/S/D)
02/04 - VEGGIES & FRUIT (B/L/D)
02/05 - VEGGIES & FRUIT (B/L/D)

Then I have my standard goals for SPARK:

1. Come to Spark at least 1x per day (w/e are tough)
2. Read my Motivational Board - YUP
3. Be Mindful - YUP

I feel that these are very doable goals for me.






Jan 21, 2014 - Took a little detour, always thinking I can do so much better if I take a different path. I need to learn that the road I am traveling may be long, but it's still the right road. I'll start by switching up my goals because obviously those others were not the right ones at this point in this journey.

1. Come to Spark at least 1x per day.
2. Read my Motivational Board
3. Be Mindful

JANUARY 2014 - Working to make 2014 better than 2013. New Year - New Me. After all the holiday frenzy of eating, running around and over indulgence, I started the week back on track. I will start with short smart goals and tracking 5 times per week.

JANUARY GOALS:

Track 5 times per week for this month
Stay within my calorie ranges
Post on Spark People 5 times per week


NOVEMBER 2013 - So here it is November 2013 and I am no better off than when I started back in June. Completed the yearly company Wellness testing and the number are back and I am worse now then I was last year. The only good numbers coming back are my blood pressure numbers and those are probably only down because I am diligently taking my meds!! So they offered a health coach to everyone that didn't make their numbers. I called and get right on that band wagon, and then promptly fell off. ;-(

I'm suppose to be keeping a food journal until our next call - that's in just a couple of days - so far I have tracked about 5 maybe six times from our first call a month ago. I'm hopeing that once we are talking on a more regular basis it will keep me more accountable. We shall see.


JUNE 2013 - So it's been a while since I have posted anything new or spent any significant amount of time here. Just passed my 55th birthday and decided that it was time to get off my butt and start moving again. Working on getting/keeping the motivation, I have begun sending out a bi-weekly blog at work - I'm hoping that this will keep me accountable to myself. It seems to be going well and everyone enjoys reading what's going on with me. Below and is this weeks Blog. (It's an old one from my blogs here at SPARK, but it's worth repeating.)

I had read somewhere that one way to stay motivated is to create a 3 Item To Do List. Each item should be something that is realistically achievable. They don�t have to be about weight loss at all!! The idea is that once you complete all 3 items, you will have a great sense of satisfaction and then move on to another 3.

With that in mind, here are my 3. My plan is to complete this list and then start another.

1. Experience Something Different this Summer!

2. Start Writing Letters Again!

3. Start A Good Book.

Feel free to send me yours. Who's with me!!!




Today, I looked around for some extra motivation and found these quotes. Hope they help to motivate some of you as well.

It's not whether you get knocked down; it's whether you get up. - Vince Lombardi

I was down, but today I got up!!

You must begin to think of yourself as becoming the person you want to be. - David Viscott

I am becoming the person I want to be!!

The chains of habit are generally too small to be felt until they are too strong to be broken. - Samuel Johnson

I am breaking the chains of habit everyday that I choose to make the right choices!!

The difference between try and triumph is just a little umph! - Marvin Phillips

I will be TRIUMPHANT!!!
The road to success is dotted with many tempting parking places. - Author Unknown

The real trick is to keep on driving!!!




January 2013!!

I got myself so far down in the dumps that I just gave up. Finally got myself to the doctor and we did some testing. It would appear that my recent weight gain wasn't all food related - I am now taking medication for hypothyroidism. It has been less than a month now - they say it takes approximately 60 - 90 days for it to really kick in. But I figured why wait - I gave myself until the end of the year (and a little bit of this year) and I'm getting back on the horse starting Monday (the 7th).

Anyone wanna ride with me ;-)




November 2012 - POSITIVE THINKING

*Women's Health Magazine Article*

Wouldn�t it be great if all you had to do were snap your fingers and�poof!�you're a size 2? We all know weight loss isn�t nearly that easy, but there is some truth to thinking yourself thin. Your attitude and perspective are absolutely essential to dominating a weight-loss and/or shape-up plan (like the one in Six Weeks to Skinny Jeans). Your thoughts are what will guide you to success or to failure. If you�re in the wrong state of mind, you won�t stick it out through the exercises or follow the eating plan.

Garbage In Your Mind = Garbage In Your Mouth
Sometimes your biggest saboteur can be the enemy within. That�s right: we're talking about you! Power-thinkers from Jack Canfield to Deepak Chopra say that the average person has about sixty thousand thoughts per day (too bad negative thinking doesn�t burn calories, we'd all be a size 2) and that 80 percent of those thoughts are negative. Anthony Robbins' book Awaken the Giant Within tells us that there are over three thousand words in the American language that relate to human emotions, and of those words, 2,086 of them are negative!

So what does all of this tell us? That the average person thinks 80 percent negatively? That two times out of three, the average American chooses a negative word out of the hat? Yes, maybe. But you are not average! Average people have little willpower. Average people don�t stick to the plan. And average people can�t button up their skinny jeans.

The Only One Who Can Hold You Back is You
While we may feel that we live in a negative world, it's up to us to go against the grain. Taking personal responsibility for what you do, think, feel, say, and eat are all a part of inducing change.

What would you do if your computer got a virus? I�m assuming you�d clean the virus off your system so that your computer ran properly. Think about negative feelings and self-deprecation as a computer virus of the brain. You�ve got to clean out your hard drive and replace it with clean programming. No one can do it but you.

Nix the Negative Self-talk

When you start to think this... Tell yourself this...
I can't... I can and I will
I'm too tired... I have the energy
I don't have time... I make time
Exericise is too hard... I love being active and healthy
Losing weight is impossible... I can and I will lose weight
I hate dieting... I like making healthy, satisfying food choices


Read more at Women's Health: http://www.womenshealthmag.com/weight-loss
/six-weeks-to-skinny-jeans#ixzz2B0KKQWpn

October 2012

So I think this new MANTRA suits me this month. Although the month of September started out well, I spent the last week and a half re-reading old chapters. I wouldn't mind so much if they were really good chapters, but unfortnately it's not. I do however think that I have learned a couple of things...

1. If I don't track, I loose my momentum.
2. If I don't track, I don't hold myself accountable.
3. If I don't track, I gain and yo-yo.

So I have to commit myself to tracking in October. Re-affirm my commitment to this and stay the course.

Sept 24, 2012 - Ending Weight: 208.2

10/03 - Weigh In = 209.0
10/08 - Weigh In = 208.5
10/15 - Weigh In = 208.0
10/22 - Weigh In =
10/29 - Weigh In =






September 2012

It's back to the beginning and the end of summer here in New England. This month I will be working on getting my switch to turn on and stay on. I will begin by setting a new MANTRA as my title page every month, as well as posting my Weigh in goals. This month's MANTRA is to get my mind set that this a lifestyle change, not a "diet". I need to stop thinking that this is just temporary, that once I get to my goal, or one of my goals, does not give me free access to go back to the way things were. The only way that is going to happen is to change my way of looking at the whole picture - my glass will no longer be half empty, but from now on it will be half full.

09/03 - Starting Weight = 207.0
09/10 - Weigh In Tonight = 207.2 (Weight Watchers)
09/17 - Weigh In Tonight = 206.4
09/24 - Weigh In Tonight = 208.2

August 2012

08/06 - Post My Goals Where I Can See Them - Weigh in on Monday @ WW and post weight loss/gain & why.

08/01 - Starting Weight = 209.4
08/06 - Weigh In Tonight = 207.8
08/13 - Weigh In Tonight = 210.2 - a gain but only because I was doing something right - had my first colonoscopy - all the sodium had me retaining water next week should be better!!
08/20 - Weigh In Tonight = 207.4
08/27 - Weigh In Tonight = 209.2 - took vacation & back where I started - but will get back to it after Labor Day.

July 2012

07/18 - So I've gotten myself back on track again this week - down 1.5lbs, back to the gym and running every other day. Don't have my head totally wrapped around it yet though and feel like I not totally committed somehow. Don't have the faith in myself that I'm going to maintain this. I've got something blocking me and can't figure it out. The loss should make me feel better, but I feel uncertain and hesitate to enjoy it when I fall and fail again. Why am I feeling this way?

07/06 - I have been racking my brain trying to figure out why I've been on this downward spiral. I thought I was moving past it, but it seems like I haven't finished falling. It's just so frustrating. Maybe it's the heat and humidity lately - I hate this kind of weather - it makes me feel sluggish and moody. Maybe it's all the graduation parties these past few weekends and trying to make the right choices while everyone else is eating and drinking whatever they want without a care in the world. It's just so hard.

07/03 - So frustrated with myself - was doing really great and for no apparent reason just went off the deep end last week!! So of course that cost me 3 lbs back on and a kick in the pants... But I'm not gonna let that stop me now, picking myself up and dusting off the dirt today!!

June 2012

June has begun and I'm down 6lbs to 204. Working hard at getting back to where I was last year and not loosing my momentum. I am feeling really positive that this is my year for accomplishing a really big goal!! I've had my "reality check" and have a better attitude - I can really feel the difference in my spirit. WE CAN DO THIS!! Check you next month.

Success is not a race, be patient.
Success leads to success.
Success is always a work in progress.
Success doesn't come to you--you go to it.
Success is a journey, not a destination. Focus on the process.
Some people dream about success... while others wake up and work hard at it.
Success is achieved and maintained by those who try and keep trying.
Everyday is a good day to SUCCEED!
If at first you don't succeed-try, try again


May 2012 -

Reality Check!!! So here we are at the halfway mark for 2012 and I have accomplished - ??? - of my goals thus far.

Reality Check!!! Went from 196 in June 2011 - to - 212 by February 2012 - sure I'm down 5 pounds, but the reality of it is...I just stopped trying.

Reality Check!!! My activity level over the last 6.5 months has been minimal - sure I've started going to the gym again since March, but the reality of it is...I was jogging every morning for 1 hour 3 months straight before the cold weather gave me an excuse to stop.

Reality Check!! Quit all my teams and started "fresh" back in February, but the reality of it is...I quit before I even started.

Reality Check!! Rejoined Weight Watchers with my daughter to support her in loosing weight, but the reality of it is...I am not even following the plan myself the way I should - so how can I support her!!

It's Time to Get REAL!!!
~~~~~~~~~~~~~~~~~~~~~~~~~~~~~~~

February 2012 - This month I will work on my self image - I begin the journey of being happy with who I am as a person and not how I look. I want to be better - not perfect.

~~~~~~~~~~~~~~~~~~~~~~~~~~~~~~~

January 2012 - So I fell FLAT on the Flat Belly Diet as soon as the holidays kicked in and have been having a hard time getting back up since. Of course I started the new year with the usual pledge of getting "back on track" but just wasn't feelling it. It took me until this week to start to feel that small Spark start to flicker. Today I brought my walking gear in and went out with some co-workers and took a brisk cold 45 minute walk. Felt good and I felt that Spark grow a little more.

It's not fully lit yet, but I'll keep adding some wood to the pile and see what happens.

****************************************



For September I decided that I needed to get back on track to being the kind of woman that would make the Devil quake in his boots!! I am slowly becoming that person and have been doing most of the stuff that I have to do to get there. Last month I began making small goals every week and joined a couple of new teams. I think these changes have been effective and that day by day I am making the right choices for me.

With the support of my SP Team Mates and my BFF & Sister Tina, we are taking the right steps to better health and life. For November I will continue to look to my SP Friends for support and motivation, as well as posting my goals and tracking. Thanks to everyone - KEEP ON SPARKIN!!!

For September I will stop feeling defeated and get back to being the kind of woman that I am!!!


ONE WEEK AT A TIME - something different to work on every week.

Goal Number 7 - Week 7: Stop Giving in to my Inner Child
Goal Number 6 - Week 6: Continue with the Activity Theme.
Goal Number 5 - Week 5: Get Active!!!
Goal Number 4 - Week 4: Stop Messing Around!!
Goal Number 3 - Week 3: Continue tracking food and add exercise 3 times per week.
Goal Number 2 - Week 2: Continue tracking and make a plan for the weekend.
Goal Number 1 - Week 1: Get back on track eating the right foods.


August 1st Starting Fresh and Working on the Motivation Factor!!

Things I need to work on for August:

1. Get back on track with my walking routine.
2. Track, track, track - steps, food, goals
3. Finish The SPARK and one other book!!




July 25 - through the rest of the month - FIND NEW MOTIVATION!!

June Determination & Accountability Team Challenge
Name: TangyT (a/k/a Deb)
Beginning Weight (On June 1): 199.8
Monthly Goal Weight: 190 (give or take a pound)
Fitness Minutes Goal: 1500

Weekly Fitness Minutes / Weigh-In

Week 1 - Fitness Minutes = 290 / Weigh-In = 199.6
Week 2 - Fitness Minutes = 415 / Weigh-In = 203 (HATE THAT SCALE)!!
Week 3 - Fitness Minutes = 355 / Weigh-in 204.8 - Switching it up today, going to try and incorporate more "power foods" for the rest of the week and see if that doesn't make that ding-dong scale stop moving up!!! It certainly isn't the exercise!!!!!

Week 4

June Goals:

1. Get up every day at 6AM and walk for 1 hr
2. Get 10,000+ steps each day
3. Get back to 5% or more!!
4. Stay Focused!!

End of May Goals:

1. Walk 5K on May 22nd w/WW Friends - DONE!!
2. Finish the Month back at my 5% Weight Loss!!-Almost
3. Log on to WW and track the next 2 Sat & Sun - NOT DONE
4. Get more exercise minutes in - DONE/DOING
5. Stay focused - DOING!!

May 2011 - Follow the Yellow Brick Road... Follow the Yellow Brick Road... Follow the Yellow Brick Road!!!

April 2011 - Nothing is impossible - You just have to reach for it!!! - Sometimes it's just a little higher up on the shelf. This month I will reach for higher goals from the top shelf.

April Goals:

1. Get on track for 5K - May 22nd
2. Track, Track, Track in my journel
3. Reward Myself

March 2011 - Eating healthier and because Spring is taking it's sweet time getting here... I joined the gym across the street from work and have actually gotten there twice this week!! Went for a walk one day too - couldn't resist the sun. ;-) Back on track and feeling good.

January & February 2011 - took a break from Spark for a bit needed to regroup and re-evaluate. Ready to start fresh.

November 11, 2010 - Proud Mother of an Army Soldier - God Bless Them ALL!!!


OCTOBER - Training begins - Boston Marathon Here I Come!!!

My goals for Oct 10 - 16th:

1. If I eat it - write it down!!
2. Move More this week
3. Focus
4. Come to Spark Every Day.


SEPTEMBER - The greatest gift that you can give yourself is a little bit of your own attention - unknown

1. Build a Storyboard.
2. Give myself some "ME TIME"
3. Refocus & Re-Energize!!!


AUGUST - Staying Focused

GOALS

1. READ THE SPARK!!!
2. Join a Challenge
3. Add some strength training
4. When in doubt - VEG IT OUT!!
5. Reach 190

JULY - Starting Fresh

GOALS

1. Begin reading THE SPARK again
2. TRACK, TRACK, TRACK
3. Drink my water
4. Walk 30 minutes every day
5. Stay positive



JUNE CHALLENGE GOALS

Name: Debi (a/k/a TangyT)
Beginning Weight: 200.2
Beginning BMI: 31.14
Monthly Goal Weight:195
Fitness Minutes Goal: 1500

Weigh-In/BMI:
06/07: 198.2/30.14
06/14: 202.3/31.80
06/21:
06/28:


Weekly Minutes
Week 1: 245
Week 2: 105 ;-(
Week 3:
Week 4:

My June goals are:

1. Lose 5 pounds.
2. If it goes in the mouth is goes on the paper!!
3. Complete this Challenge.
4. Walk/Jog every day this month.
5. Start using my Wii Fit for more than just the Body Test.

****************************************
**
MAY 2010

My Goals for next week (May 23 - May 29) are:

1. Brown Bag for breakfast and lunch at work.
2. If it goes in my month - it goes on the paper!!
3. Get out and walk at least 4 times for 30 minutes!!
4. No chocolate (not even in my coffee)!!
5. Come to Spark Every Day.


April 2010

Weight Watchers at Work is back and I joined the team. I have been cracking the whip and really getting down to business this spring. I am getting back into my running routine, Zumba on Tuesday (when it's not cancelled) and Walking with a group of 25 fabulous women on Thursday!! I also joined the 6 month Weight Loss Challenge - all this while at work. Now I just need to get a routine down at home on the weekends and I will be golden.

NO EXCUSES - THIS IS THE YEAR!!!

March 2010

Didn't quite happen in February, but I am still feeling positive and motivated. Maybe I am feeding off my daughter's successes this year, but whatever it is I'm glad that I am finally getting my head on straight and really working at this.

My goal for March is to track every day, everything, no matter what.


February 2010

Feeling real positive about this month. This is the month that I feel that I am going to achieve something - finally!!! It might be 5 - 10 - maybe 15 pounds this month - but it's gonna happen. Not sure where this new attitude is coming from, but I like it!!!

January 2010

Got my new "The Spark" in the mail over the New Year Holiday. My first and only goal for this month is to read CHAPTER 1!!

*********

There are no failures - just expericences and your reaction to them.

Einstein said, "doing the same thing over and over again, and expecting different results," is insanity and doing even more of the same old thing is even crazier. If you want different results, you need to think outside of the box and do things differently".

The tragedy of life doesn't lie in not reaching your goal.
The tragegy lies in having no goal to reach! - Benjamin E. Mays

Motivation is what gets you started. Habit is what keeps you going.
Jim Ryun


SparkFriends

SparkTeams

My Ticker:
current weight: 220.0

Interact with TANGYTANGERINE







Recent Blogs:

Profile


Member Since: 3/3/2008

SparkPoints: 25,454

Fitness Minutes: 21,886

My Goals:
Stay Consistent

Work toward 5% weight loss every month

Cook and Eat cleaner - working on

Eat less processed foods - working it!!

Start Tracking Again


My Program:
To take Control of my eating and exercise habits.

To Commit to making me the woman I want to be.

Mini Goals

DO A 5K - DONE 6/2014
DO MUDDERELLA - DONE 9/2014
DO A 5K - OCT 2014
DO ANOTHER CHALLENGE - ??

Personal Information:
I am 56 years young, married with 3 beautiful children (2 boys and 1 girl) and grandmother of 1 - with another on the way.

Working to keep my blood pressure down and taking the extra weight off so that I can have a long healthy life with my family.

Other Information:
I enjoy reading, cooking (and eating), talking with friends, traveling, entertaining, spending time with my family and friends, and dancing.

Profile Image