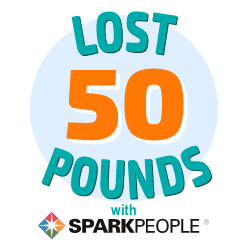 I have 23 pics in my gallery

Awards


Keep It Movin'
Looks like I am overdue for an update. Oh my where to start. I wanted to be able to sit down and write something eloquent but that never came to fruition. Its almost April so I'm just gonna dive in with what's on my mine and see where that leads me. The bottom line is I am a lover of simplicity and to put it simply I want to reach my goal.

Goal - A long, lean, healthy body
Challenge - I'm short and fat is in the genes (LOL)
Keys to Victory - Determination, ...
Looks like I am overdue for an update. Oh my where to start. I wanted to be able to sit down and write something eloquent but that never came to fruition. Its almost April so I'm just gonna dive in with what's on my mine and see where that leads me. The bottom line is I am a lover of simplicity and to put it simply I want to reach my goal.

Goal - A long, lean, healthy body
Challenge - I'm short and fat is in the genes (LOL)
Keys to Victory - Determination, Positive mindset, Exercise and lots of Healthy food choices

* That is it simply but if you want more then feel free to read on

So how am I gonna tackle the challenge of my DNA - answer one day at a time. Last March I found out that I could run, not fast mind you but I can run (Penguins of the world unite). The icing on the cake is that I LOVE it. You know what else I LOVE - YOGA. A runner's body and a yoga body are both long and lean which is what I want. These are my two staples. I think it is important to change it up so I do utilize other exercises but these are the two that are always in the program. I must also mention the Quick Fire Challenge because nothing boosts the metabolism like QFC.

I do realize that exercise alone will not get me to goal. I have to have a plan for my eating. "Garbage in garbage out" I have to make healthy food choices. I enjoy the basic tenants of clean eating. I don't always follow it to the letter but I work at it. Portion control is the key to my victory. Healthy mini meals for a "mini me". I have incorporated whole wheats into my family's diet. I now only buy whole wheat pasta, brown rice, whole wheat flour, fresh fruits and vegetables (I do buy frozen sometimes out of convenience but I'm working on it). I also incorporate healthy oils and fats like olive and canola oils, almonds (love 'em) and walnuts. We drink 1% milk but I need to remember to drink more then one glass a day. I take a daily multivitamin. I strive to always get at least 64oz of water per day and other then that its tea and morning coffee. I have given up on artificial sweeteners. I would rather have the real thing in moderation. I am not into restricting my diet. If I want something that is calorie indulgent I make modifications so I can have it. I portion the size right and not do it everyday (of course the Starburst Jellybeans are a challenge right now). I am not perfect but I am determined to work at it everyday.

A positive mindset is so important. I believe that is a benefit of running and yoga for me. When I started running I wanted to find someone to "come along". All I heard was "my knees". So I hit the road solo. I found I LOVE the solo run. I now have an iPod so its either training podcast or music. Either way it centers me and gives me some uninterupted time to organize my own thoughts. I have to work to push out the negative self talk and so far I am winning 'cause I am still doing my thing. Yoga is also something that keeps me positive. There is something about the breath/body connection that soothes my soul. I think the MOST important thing that I have done to have a positive mindset is join SparkPeople. This community has been a life saver for me. It is so motivating to have people from all walks of life to encourage you to do your best and want nothing in return. I LOVE being able to read about the success journeys, I LOVE being able to give support to someone in need, I LOVE seeing before and after pictures, I LOVE seeing the smiling faces of people with their families, I LOVE the courage it takes to put yourself out there and not being ridiculed for it in return. I LOVE SPARKPEOPLE! I can't imagine this journey being a success without it THANK YOU Chris Downy, the SparkPeople Staff and the SparkPeople Family.

This journey is not without it challenges but isn't that the thing that makes it more interesting? Now I gotta go 'cause I gotta KEEP IT MOVIN'



Well it is 2009 and I am embarking on my journey to a healthier me. I am looking forward to receiving and getting support from my new SparkPeople family. I have made the journey before but I never made it to the maintenance phase. Cheers to keeping off the extra pounds!!!

"A WOMAN IS OFTEN MEASURED by the things she cannot control. She is measured by the way her body curves or doesn't curve, by where she is flat or straight or round. She is measured by 36-24-26 and inches and ages and numbers, by all the outside things that don't ever add up to who she is on the inside. And so if a woman is to be measured, let her be measured by the things she can control, by who she is and who she is trying to become. Because every woman knows measurements are only statistics and STATISTICS LIE." - Nike


8 Week Battle #3 Weigh-Ins
1st Week (3/23): 193lbs (BMI - 35.3)
2nd Week (3/30): 191lbs (BMI - 34.9)
3rd Week (4/06): 189lbs (BMI - 34.6)
4th Week (4/13): 188lbs (BMI - 34.4)
5th Week (4/20): 186 (BMI - 34.0)
6th Week (4/27): 185 (BMI - 33.8)
7th Week (5/04): 185 (BMI - 33.8)
Final Week (5/11): 183 (BMI - 33.5)
Total Weight Loss: 12 lbs

Since 8 Week Battle #3:

My total weight loss is 12 lbs
+
I am active no longer sedentary
+
I have more fitness minutes then SparkPoints
+
I have exceeded my yearly goal of fitness minutes
+
I completed my FIRST 5K and I'm not done!
+
I make MANY healthy food choices
+
I am giving and receiving LOTS of support daily
(never thought I could inspire anyone to exercise)
+
Wonderful new SparkBuddies
=
PRICELESS experience

Thanks Kelli (KV711LAW) and much love,

QFC a way to Be!!


Sweatsuit to Swimsuit Bootcamp
Week 1 (5/3): 185
Week 2 (5/10): 183
Week 3 (5/17): 180
Week 4 (5/24): 179
Total Weight Loss: 6LBS

Sweatsuit to Swimsuit Bootcamp Beginning Measurements
Waist: 38 inches
Hips: 43.5 inches
L Arm: 16.5 inches
L Thigh: 25.5 inches

Sweatsuit to Swimsuit Bootcamp Ending Measurements
Waist: 36 inches
Hips: 42.5 inches
L Arm: 16 inches
L Thigh: 25 inches

Total Weight & Inches Loss:
Total Weight: 6 lbs
Waist: 2 inches
Hips: 1 inch
L Arm: .5 inches
L Thigh: .5 inches
SparkFriends

SparkTeams

My Ticker:
Pounds lost: 21.0


Recent Blogs:

Profile


Member Since: 1/17/2009

SparkPoints: 19,948

Fitness Minutes: 23,314

My Goals:
1. My goal is to COMMIT to a lifetime of health and fitness.

2. I will to lead a more active life

3. I will pass on good food habits to my family

4. I will feel good in my clothes

5. To have more Fitness Points then Spark Points

My Program:
1. Portin Control

2. Following Dr. Oz's diet guidelines to make sure I have a healthy variety of foods

3. Cardio exercise at least five days per week (i.e, C25k/WATP/Pilates,
Yoga/30 Day Shred etc.)

4. Strength training at least three days per week

5. NO EXCUSES!!!

6. Complete Jillian Michael's 30 Day Shred - Started 5/4/09

7. The weight on my license will match the wiegh on my scale!

A sensible eating schedule for most athletes that will keep your appetite in check and reduce total eating is as follows:

7:00 AM -- Breakfast
10:00 AM -- Snack
12:00 PM -- Lunch
3:00 PM -- Snack
6:00 PM -- Dinner
8:30 PM -- Snack (optional)


Profile Image