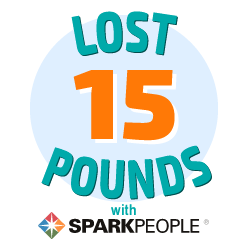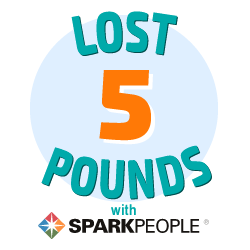 I have 7 pics in my gallery

Awards

Kats world Kats world party time Excellence!!
My name is Katelyn and I go by a variety of Nick names ranging from smalls to kitty kat but mainly everyone calls me Kat. I am twenty years old and I attend college for fashion design hoping to become a stylist :)
I love making people feel good about them selves and now it's time to feel good about me.

I love my eyes my legs and my butt, the rest I wouldn't mind fixing

I'm looking to get into a better healthy choices and a healthier body with cardio and strength ...
My name is Katelyn and I go by a variety of Nick names ranging from smalls to kitty kat but mainly everyone calls me Kat. I am twenty years old and I attend college for fashion design hoping to become a stylist :)
I love making people feel good about them selves and now it's time to feel good about me.

I love my eyes my legs and my butt, the rest I wouldn't mind fixing

I'm looking to get into a better healthy choices and a healthier body with cardio and strength training
My weight goes up and down alot so I'm trying to keep it steady and under. I want to fit into a size 8 or at least see what I look like at around 140 and see if I should go down another twenty pounds after that! But baby steps!! Five pounds at a time and this time I will reward my self with Stuff not food


SparkFriends

SparkTeams



My Ticker:
Pounds lost: 15.4

Interact with THECLASSICKAT







Recent Blogs:

Profile


Member Since: 6/2/2013

SparkPoints: 7,621

Fitness Minutes: 7,361

My Goals:
My goals are to loose twenty pounds as a start then go from there.

Fit into size 12 Pants

Fit into Size 10 Pants

Fit into size 8 Pants

I want to see how I look in a size 8!





My Program:
I work out Six days a week No Sundays
Cardio:
Elliptical/Cross Ramp
Biking (Indoors)
Walking
Swimming!

Strength Training
Core:
Bike crunches
Russian/torso twist
Plank

Upper body:
Push ups
Bent over/ cables rows
Shoulder/Chest press
Triceps extensions

Lower Body:

I LOVE DEADLIFTS
AND SQUATS
Glute Kicks/Leg curls
Leg presses


I think I like ST more then cardio


Personal Information:
I was born in Miami, Fl
I Live In Dunnellon,Fl
I attend school in Tampa,Fl
I'm 20!!
I need a new pair of workout shoes and a job :P


175: New clothing item ( Done!)

170: New hair style/color ( Done :D)

165: Some sort of beauty item/clothing

160: New clothing item?

155: Pair of new workout shoes/workout clothes

150: New clothing item(s)

145: New hair

140: I think that's my goal weight lol Definitely new clothes

10 lbs lost: DONE!
15 pounds lost:
20 lbs lost;
25 lbs:
30 lbs:
35 lbs Goal:

Other Information:
Height: 5'1
Age:20
Start weight: 182

Weight in 1 6/8: 180.5
Weight in 2 7/19: 180
Weight in 3 7/26: 181
Weight in 4 8/2: 180.3
Weight in 5 8/9: 180.3
Weight in 6 8/16: 179.8
Weight in 7 8/23 178.8
Weight in 8 9/13 175.5
Weight in 9 9/21 174.3
Weight in 10 10/14 171
Weight in 11 11/5 168.8

Profile Image