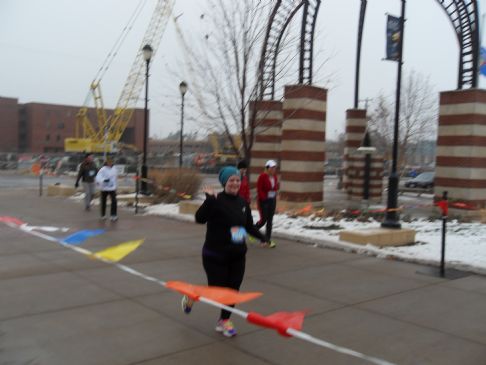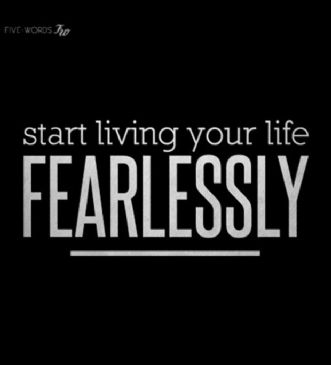 I have 30 pics in my gallery

Awards


Nothing Worth Having Is Easy!
Hi, my name is Savannah and I have lost 100 pounds which took me three years to lose. Last year I had a stressful, sedentary job and gained 55 pounds. Slowly, I am trying to work it off and regain my life again.

February 25th-March 25th
*******************
Sunday - Light cardio / lifting
Monday - Foundation Yoga @ 6:30
Tuesday - Run
Wednesday - Power Vinayasa @ 5:30
Thursday - Run
Friday - Rest
Saturday - Long Run

March ...
Hi, my name is Savannah and I have lost 100 pounds which took me three years to lose. Last year I had a stressful, sedentary job and gained 55 pounds. Slowly, I am trying to work it off and regain my life again.

February 25th-March 25th
*******************
Sunday - Light cardio / lifting
Monday - Foundation Yoga @ 6:30
Tuesday - Run
Wednesday - Power Vinayasa @ 5:30
Thursday - Run
Friday - Rest
Saturday - Long Run

March 16th-May 2nd
****************
Sunday - Foundations @ 4:00
Monday - Lead 5K training group / Power Vinyasa @ 8 pm
Tuesday - Run
Wednesday - Gym yoga / Power Vinayasa @ 5:30
Thursday - Lead 5K training group
Friday - Rest
Saturday - Long Run

Exercise-related Goals
*****************
5K (Achieved 11/22/14)
Running 4x a week
Lifting 2x a week
Yoga 1x week
Granddad's Bluff Half Marathon
Ragnar Relay
Rugged Maniac (September 12th)
Rails to Trails Half Marathon (November 1st)


Reasons to Lose Weight
******************
Run lighter, faster
Being stronger, more energetic
Feel good about wearing clothes

SparkFriends

SparkTeams



My Ticker:
current weight: 207.0

Interact with THECRAZYMANGO





Recent Blogs:

Profile


Member Since: 7/2/2008

SparkPoints: 32,355

Fitness Minutes: 30,234

My Goals:
5K - Achieved 11/22/14
10K
HM
Full

My Program:
Get and stay healthy.

Be active everyday.

Eat more fruits and veggies, less junk.

Run more, be happy.

Strive for new fitness goals.

Be intuitive.

Live a positive life.

Personal Information:
2013 Non-Scale Victories (NSV)

-Use 45# with the Hack Leg Press
-Perform body squats with med balls on BOSU
-Hold a plank for 45 seconds (08/10)
-Use 15# DB for shoulder overhead press

Other Information:
"It's not that some people have willpower and some don't. It's that some people are ready to change and others are not."
~ James Gordon, founder of The Center for Mind-Body Medicine

�Fall seven times. Stand up eight.�

"What would you try if you knew you would not fail?"

�Knowing is not enough, we must apply. Willing is not enough, we must do.�

�The mighty oak was once a little nut that stood its ground.�

"Keep swimming, keep swimming." -Dora

"Champions aren't made in the gym. Champions are made from something they have deep inside them - a desire, a dream, a vision." - Muhammad Ali

"People usually fail when they are on the verge of success. So give as much care to the end as to the beginning; then there will be no failure." -Loa-tzu

"I've always believed that if you put in the work, the results will come. I don't do things half-heartedly. Because I know if I do, then I can expect half-hearted result

Profile Image