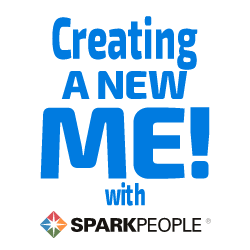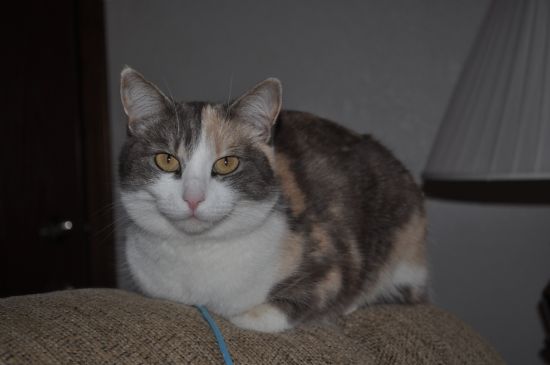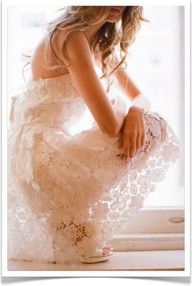 I have 11 pics in my gallery

Awards


An Inspiration in Action !!!
Faith, Resilience, Courage, Strength, Enduring Love, Friendship, Optimist, Joy-filled, Determined, Overcoming aganist all odds, climbing every mountain.

Utilizing an infectious enthusiasm for creating health, strength, flexability, and cardiovascular endurance.

I will never, ever, ever give up.

An optimist sees the opportunity In every difficulty.

ôSo many of our dreams at first seem impossible, then they seem improbable, and then when we ...
Faith, Resilience, Courage, Strength, Enduring Love, Friendship, Optimist, Joy-filled, Determined, Overcoming aganist all odds, climbing every mountain.

Utilizing an infectious enthusiasm for creating health, strength, flexability, and cardiovascular endurance.

I will never, ever, ever give up.

An optimist sees the opportunity In every difficulty.

ôSo many of our dreams at first seem impossible, then they seem improbable, and then when we summon the will, they soon become inevitable.ö ~Christopher Reeve

Don't say, 'If I could, I would.' Say instead, 'If I can, I will.'
It is our philosophical set of the sail that determines the course of our lives. To change our current direction, we have to change our philosophy, not our circumstances. I used to say, 'I sure hope things will change.' Then I learned that the only way things are going to change for me is when I change. Disgust and resolve are two of the great emotions that lead to change. We generally change ourselves for one of two reasons; inspiration or desperation. If you don't like where you are, change it! You're not a tree. "
- Jim Rohn

"Obstacles don't have to stop you. If you run into a wall, don't turn around and give up. Figure out how to climb it, or go through it, or work around it."
~Michael Jordan


Hi, I am challenged with Multiple Sclerosis. It is a disease where there is no cure. Each and every day I climb the mountain trying to beat the disease. It eats away the myelin sheath that surrounds the nerves in the brain and spinal cord. As a result my muscles do not get the feedback they need to move as easily as you do. My left side is the weakest and the right side is catching up. When it flairs I can become totally paralyzed. Unfortunately it seems to flair often.

I know God will not give me anything I can't handle. I just wish He didn't trust me so much.

Choosing to embrace a positive attitude each day.

My goal is to improve my health with lifestyle changes. I will loose weight and improve cardiovascular, strength, and flexibility.

Exercise is THERAPY for all the challenges and trials life throws my way!!

I try to stay upbeat, cheerful, optimistic no matter what challenges face me. My wonderful, loving, kind husband is my Hero. He retired from being a Fire Battalion Chief to stay home to help take care of me. He is my inspiration, my motivator, my encourager to exercise. He catches me when I trip, stumble, and fall. He is the most extraordinary husband in the world.

My Kittie does regular pet therapy with me, encouraging me with her loving purs, pats with her paws. She sences when I am not feeling well and cuddles with me for hours when she would rather be out.

Fight one more round. When your arms are so tired that you can hardly lift your hands to come on guard, fight one more round. When your nose is bleeding and your eyes are black and you are so tired that you wish your opponent would crack you one on the jaw and put you to sleep, fight one more round - remembering that the man who always fights one more round is never whipped.
James Corbett

Decisions:

D - Decide on an action plan.
E - Every thing is possible if you believe and work at it.
C - Consider your choices carefully.
I - Invite others to join you on you quest to become healthy.
S - Savor the feeling of each victory, big or small.
I - Invaluable lessons sometimes hurt, but are necessary for growth.
O - Optimism over pessimism,
N - Never quit trying or you will fail.
S - Say to yourself every day, "I AM WORTH IT!" because you are."

(Author Unknown)


"There is inner beauty about a woman who believes in herself, who knows she is capable of anything that she puts her mind to. There is a beauty in the strength and determination of a woman who follows her own path, who isn't thrown off by obstacles along the way. There is a beauty about a woman whose confidence comes from experiences, who knows she can fall, pick herself up, and move on." - ~www.operationbeautiful.com~




Current Status:


SparkFriends

SparkTeams



My Ticker:
Pounds lost: 0.0

Interact with TIME2BLOOM4ME







Recent Blogs:

Profile


Member Since: 6/14/2010

SparkPoints: 92,200

Fitness Minutes: 42,572

My Goals:
We have the same ability to be successful & reach our goals as long as we have the WILL, and we find ways to PERSEVERE through whatever obstacles that may seem too overwhelming to surpass. There isn't just one path for anyone. Think positive & get creative! If you really want it, you CAN have it!!!

Commitment is the willingness to be uncomfortable! It is the willingness to stay on track even if something seems too hard or takes too long!

"The successful person makes a habit of doing what the failing person doesn't like to do.ö ~Thomas Jefferson



My Program:
I do an assortment of exercise DVD's that I have acquired over the years including yoga, step aerobics, kickboxing, P90X, STS from Cathe Friedrich, and many others.

I use resistance bands, free weights, workout ball, aerobic step.

When I take walks, I wear a Ice or cooling vest to keep my core temp. down which weighs about 15 pounds.

Keeping track of exercise steps walked, calories burned with the GoWearFit or Bodybug activity monitor.

Personal Information:
Northern California.

Happily Married and In Love.

Have a positive optimistic, never give up, cheerful attitude.

RN

Vegetarian. Juicer.

Enjoy reading and my Kitty.

Disabled. Use a cane and sometimes a wheelchair.

I have developed Multiple Sclerosis from a Hepatitis A and B vaccine.

I have Left side weakness, balance issues, dizziness, nausea, foot-drop, total body weakness, neuropathy, pain, difficulty walking, trip frequently, fall at times, feel bad more than good and other challenges that the disease brings.

Hoping for a cure.

Other Information:
I take a MD ordered, wonderful supplement program that is turning around my health. Remarkable, suprising positive changes have happened and continue to happen. I feel blessed to have this Dr. working on improving my health instead of covering up symptoms with medications. It feels like my health is being restored.

Since seeing my new MD, I have given up my wheelchair and canes. My balance greatly improved, I am stronger, I am making great progress. I have more good days then bad!! My hormones are more in balance, my cog fog is lifting, well I feel much better.

I exercise on a daily basis to the best of my ability with dreams of improvement in strength and weightloss.

Profile Image