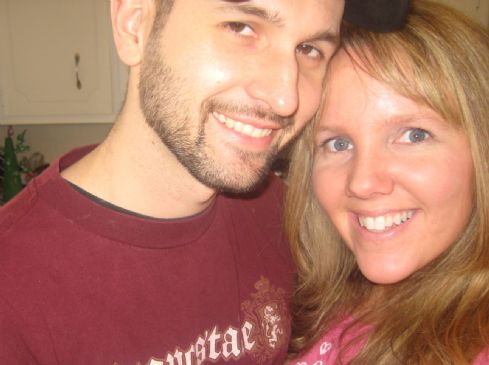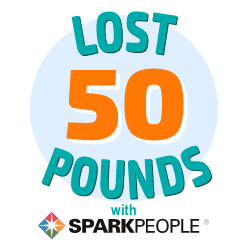 I have 50 pics in my gallery

Awards


Live and learn! I'm starting over...
I can find many excuses to why I've allowed myself to get to where I am today, but... right there, I just mentioned a few key words....
"I allowed myself".

**MY STORY**

January 16, 2011

I struggled with wanting to look like my thinner friends since I can remember. In high school I played softball and kept awful busy, so that kept me in shape. Although, when high school ended, the weight began to slowly, ...
I can find many excuses to why I've allowed myself to get to where I am today, but... right there, I just mentioned a few key words....
"I allowed myself".

**MY STORY**

January 16, 2011

I struggled with wanting to look like my thinner friends since I can remember. In high school I played softball and kept awful busy, so that kept me in shape. Although, when high school ended, the weight began to slowly, but surely, increase.

When I met my fiance' back in 2000, I was self conscious, but had just lost about 40 lbs. I'm guessing I was about 150lbs. Then, I became quite comfortable in my relationship and he took me out to dinner OFTEN! Weight did not concern me so much anymore, for I was in love. He would just say that there was more of me to love. How's that one?! Bet he's kicking himself in the butt for that comment. hahaha

In 2002, we became pregnant with twins. I think I was about 200lbs. at the beginning of my pregnancy and if I had kept a journal, I could tell you how much I gained. Let's just safely say it was more than enough! If I remember correctly, I was under 220 after giving birth. I can't believe I weigh more than I did pregnant with twins!!

In the winter of 2004, one of my twin boys was diagnosed with Autism. It motivated me to go back to school. I began going for my degree in Early Childhood Education, thinking that it would benefit my son in the future. Soon, I became drawn into my psychology courses and decided to go into Human Services/Social Work, because it was the degree program that offered a variety of Pychology courses. The more I studied Psych, the more I was picking apart myself, my kids, my family, and my relationship. I wasn't happy about where I had been or where I was in life. Although, I loved me for me and I wouldn't trade the past for anything, for I am who I am because of it.

Regardless of where I was going, Autism was getting the best of me and using up all my energy. The trouble was, I wasn't going anywhere or attending any family/friend get togethers, for it was not a place that my son felt comfortable. I was becoming a hermit in my home and was more and more isolated and depressed. My friends were the parents that I would say hello to and chat for a bit with, when picking up the kids from Pre-School. No more...no less. My life was chaotic and full of heartache. I wanted no one to know how unhappy I truly was.

Everything seemed to be taking its toll on my relationship and I think that it was a disaster waiting to happen. Being unhappy in a relationship was not helping me think of myself in a positive light. My unhappiness with myself did not lead him to happiness either. I truly believe that you can not love anyone completely, until you love yourself completely. Note: We have been together for 10 years and feel that if we have gotten through the ups and downs thus far... why close the door? There is a brighter future that awaits... (still waiting)

By 2008, I had allowed myself to get up to 340 and felt terrible every single day. I started Weight Watchers (just using the point book) and walked for 30 min 4 times a week. I lost about 50 lbs. in 3 months! I was just melting away.

In the summer of 2008, I was hit with a hard blow. My father told me that, in checking out his persistant cough/cold at the doctor's that afternoon, they had told him that he may have lung cancer. A few tests later, it was proven true. I was slowly losing my Daddy. He was a very healthy man, but had developed Mesothelioma over the years. This was due to his exposure to Asbestos for years on the job. Dad lived for 1 year after his diagnosis and I stopped living, as well.

In 2009, I didn't think of myself. My children were my world and were the reason I got out of bed everyday. Although, once they were off to school, I crawled back into my bed, pulled the blanket up, and didn't want to wake up to face my day, until they needed me again. I had no motivation at all.

I left my house if I had to pick up the kids at school or go to classes that day. That's it. I sent my fiance' to do my errands and I just sat at home... depressed. I ordered out most nights, because I didn't want to cook. My weight was increasing more and more. I needed no scale to show me, for I was folding clothes up and putting them in the "doesn't fit anymore" drawer. I invested in stretchy black pants in every brand possible! WRONG IDEA, because you can't tell that weight is packing on.

You would think that someone studying for Social Work, who held all the tools, would know what to do during these circumstances... but I've always cared for others more than I do myself. In May of 2010, I earned my Associates in Science degree in Human Services. I graduated Suma Cum Laude! Proud of myself for that one. That was a lot of hard work. I now attend A local University and I'm going for my Degree in Social Work and psychology. So, I AM a determined person. I just have to use that determination with my weight loss.

So, here I am. I have put on 70lbs. since dad passed away. That's 30 more on top of gaining back what I had lost! I think I'm somewhere in the 390's. (**** CORRECTION! The gym scale was broken...haha... I lost 40 lbs. overnight! After weighing in at a local fitness challenge, I only weighed 351! That's not great by any means, but it's a whole hell of a lot better than 390!!)

New Year's resolution of 2011. Eat healthier and move! I decided that I couldn't live like this anymore. My Dad would be so disappointed in me. How could I let MY life slip away, when all he prayed for was to live? He had no choice, but I did. So, I started to be more aware of what I was eating.

On January 16, 2011. I thought that it would be a good idea to look for a website where I can interact with other's who are just as overweight and unhappy. So, my sparkpeople friends...here I am!



IN MEMORY OF ERIC OLSON (1948-2009) Here's to you Daddy!




Update:
September 5, 2012

I have gained back almost all of my weight lost, in the past year. It is so heartbreaking, but I did it to myself....knowlngly. That's the hardest part. I learned that it is SOOOO important to stay on track and continue to exercise and eat right. Making healthy choices has to be a lifestyle change.

On a positive note, I know I can do this! Time to regroup myself and take charge. I know how wonderful it is to "feel good" and I am remembering what it is like to "feel awful". Time for a change.

To be continued...


More recent update:
May 24, 2013

Gained it all back and more! I am currently in therapy. Learning that if I do not care for myself mentally, then I do not
care for myself physically.

I'm here and that is important to recognize. I need to be healthy not necessarily a size 10.


August 21, 2013
Here I go again...
Never give up! Never give in!

September 9, 2014
"What doesn't kill you makes you stronger!"





Current Status:


SparkFriends

SparkTeams




Recent Blogs:

Profile


Member Since: 1/16/2011

SparkPoints: 9,616

Fitness Minutes: 3,706

My Goals:
Baby steps:

- Drink more water.

- KEEP MOVING!!

****************************


- I love "Lane Bryant", but can I move on already!!

- I want to wear jeans and look good in them!

- I want to cross my legs at the knees!

- I don't want to ask the host at a restaurant for a table, not a booth.

- I don't want to avoid going to "get togethers", because I hate the way I look.

- I want to be able to sit in a camping chair or lawn chair and not fear that I'm going down for the count!!

BOUGHT A "HEAVY" DUTY ONE...HAHA...

- I want to be able to sit at a desk at school, not a handicap table. (It seems that fat people are not meant for college, I guess.)

- I want to love my fiance' in the sunlight, not in the dark.


- I want to bring my children to Disney
"2014"

- I want to be the beautiful bride my fiancé' deserves.
💍❤


My Program:
Scheduling is difficult! I have a gym membership, but I never get there.
(Fast forward 2014. Cancelled membership. Paid for two years. Never went.)

2012:
I used to visit my other BF "Gym" and use the treadmill for 30 min. (boring!), then i eventually began using the elliptical and some ST. I was doing kickboxing once a week for about 5 months. Lost 75lbs! Fell out of routine...

2013:
Gained it all back...
Finally realizing that anything to keep my butt moving is the most important thing, even if I don't make it to a class or the gym. Do over please!


2014:
(Sept)
Lost 40lbs!!!
Moving more and being mindful about what I'm putting in my mouth.

(Oct)
Lost 50 lbs!!!
Tracking...tracking...tracking Choosing healthier options and not drinking my calories. Water is best!



Personal Information:
Family:

I'm a mother of 12 year old twin boys. (Where has the time gone?) One of the twins was diagnosed with Autism when he was 2 years old. It's been trying at times, but that gentle soul keeps me smiling. My other lil' guy says he loves me the way I am, but has mentioned that it would be great if I lost my belly. Children are so honest and I know that it bothers him to see me like this.

Time for a change, my babies...

I have been engaged since the boys were born! My excuse has always been that I've never felt that I looked the way I wanted to look in a wedding dress.

School/Job:

2013: I worked in an adolescent treatment facility for adolescent teens, as a Direct Care Supervisor, providing therapeutic support and supervision. Although an injury has kept me out of work since August of 2012. Idle time has not proven to be beneficial...depressing.

2014: I am currently in my senior year, studying for my Bachelor's Degree in Soc

Other Information:
Support:

My family is a great source of support...always encouraging!

So, here I am to find some added support...