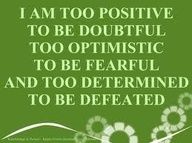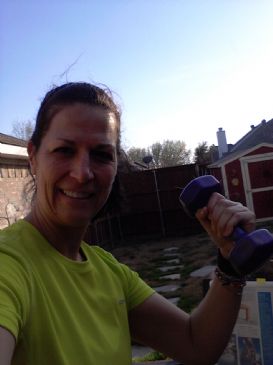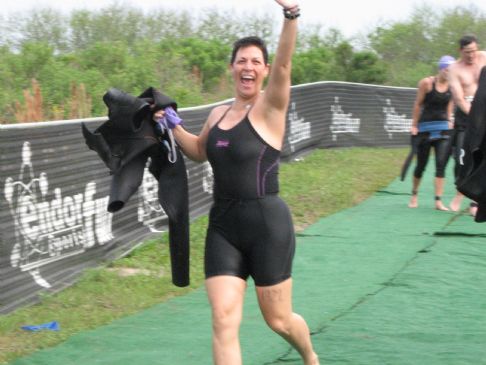 I have 46 pics in my gallery

Awards

2014---New Year and New Changes...Love me!!!
WORK IN PROGRESS FOR THIS PAGE!!!

2014 -


Even though I know I have a long road ahead with my mother, I feel a bit more at ease as to what I can and can't do. I've decided to go with that and just continue with my goals for this year and ongoing and see how I feel.

Grace's History:
1999 - 230 lbs., at heaviest weight and most unhealthiest of my life
2001 - 215 lbs., on my way to breaking 200 digits
10/2002 - 198 lbs.
...
WORK IN PROGRESS FOR THIS PAGE!!!

2014 -


Even though I know I have a long road ahead with my mother, I feel a bit more at ease as to what I can and can't do. I've decided to go with that and just continue with my goals for this year and ongoing and see how I feel.

Grace's History:
1999 - 230 lbs., at heaviest weight and most unhealthiest of my life
2001 - 215 lbs., on my way to breaking 200 digits
10/2002 - 198 lbs.
12/2002 - 189 lbs.
1/2003 - 184 lbs.
3/5/03 - 180 lbs.
3/12/03 - 179 lbs.
4/8/03 - 177 lbs.
5/2003 - 174 lbs.
6/2003 - 171 lbs.
7/2003 - 164 lbs.
8/2003 - 158 lbs.
8/2003 - 9/2005 kept weight around 145 - 155
4/2006 - 139 lbs., lowest weight since wedding day 3/7/92
2007 - maintained weight between 140-145
2008 - bulked up a bit and gained to 150
2009 - Back & knee injury but still maintained a comfortable weight 150-155
2010 - Started boxing & kickboxing and gained to 160
2011 - Same as 2010
2012 - maintained between 160-165, then back injury returned and had to discontinue strenuos workouts
2013 - current weight 170
2014 - current weight 185

SparkFriends

SparkTeams



Interact with TRIATHLONBABE







Recent Blogs:

Profile


Member Since: 1/4/2007

SparkPoints: 31,487

Fitness Minutes: 51,964

My Goals:
2014 Fitness Goals:
*Lift the Weights
*Meditation/Yoga


2014 Nutrition Goals:
*EAT THE FOOD
*Have the things I like when I want(in moderation)
*Drink lots of water

2014 Overall Goals:
*LOVE ME!!!
*Enjoy life!
*Go outside
*Time with ME
*Time with DH
*Be positive
*Get organized

My Program:
M - Gentle Yoga/ST
T & Th - Rest
W - Gentle Yoga/ST
Fri - Rest
Sat - Strength
Sun - Yoga/Rest Day

***HAVE FUN***

Personal Information:
"Life should NOT be a journey to the grave with the intention of arriving safely in an attractive and well preserved body, but rather to skid in sideways, dark chocolate in one hand, dirty martini in the other, body thoroughly used up from working out for so long, totally worn out and screaming, "WOOHOO what a ride!!!"

Other Information:
I like to be known as a moving target as many call me.
I love the outdoors to do whatever comes to mind that day.
I love to be involved in anything I can get my hands on, hot yoga, kickboxing, swimming, cycling, running, hiking, backpacking or whatever tickles my fancy that day!
I'll try almost anything once and if I like it, I'll keep doing it.
I don't stop at something till I excel at it. If I don't excel at it, I move on to another venture.

Profile Image