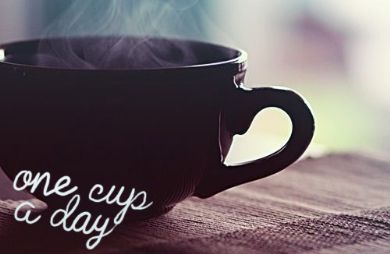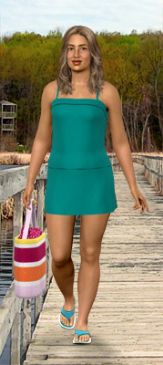 I have 39 pics in my gallery

Awards

Chapter 54; Page 180 a complete turn in the right direction
New Chapter 54, good age to achieve goals for a healthy fit body and mind. Six months ago I was searching for ways to reach my goals and found this place with support that motivates me. Learning to take small steps towards: eating healthy, strengthening muscles, replenishing fluids, and increasing physical activities.
Motivation is what gets you started. Habit is what keeps you going~
Jim Rohn
Shoot for the moon. Even if you miss, you'll land among stars!

"We ...
New Chapter 54, good age to achieve goals for a healthy fit body and mind. Six months ago I was searching for ways to reach my goals and found this place with support that motivates me. Learning to take small steps towards: eating healthy, strengthening muscles, replenishing fluids, and increasing physical activities.
Motivation is what gets you started. Habit is what keeps you going~
Jim Rohn
Shoot for the moon. Even if you miss, you'll land among stars!

"We either make ourselves miserable or we make ourselves strong. The amount of work is the same." ~Carlos Castaneda

"Life is an opportunity, benefit from it. Life is beauty, admire it.
Life is a dream, realize it. Life is a challenge, meet it.
Life is a duty, complete it. Life is a game, play it.
Life is a promise, fulfill it. Life is sorrow, overcome it.
Life is a song, sing it. Life is a struggle, accept it.
Life is a tragedy, confront it. Life is an adventure, dare it.
Life is luck, make it. Life is too precious, do not destroy it.
Life is life, fight for it."
― Mother Teresa


Current Status:


SparkFriends

SparkTeams




Recent Blogs:

Profile


Member Since: 6/10/2007

SparkPoints: 27,218

Fitness Minutes: 10,980

My Goals:
October 2014 goals
1-- Rid of 5 pounds [ ]
2--Weight train 3x/w []
3--Aerobic dvd or walk []
4-Post food track on fridge
visible easy access [ ]
5-- Make Nov. goals
SMART continuation



My Program:
Drink H2O, Eat F & V, Strength train, cardio & walk the dog. Living a healthy lifestyle to achieve goal weight! Then continue...


Personal Information:
Central Minnesota

Profile Image