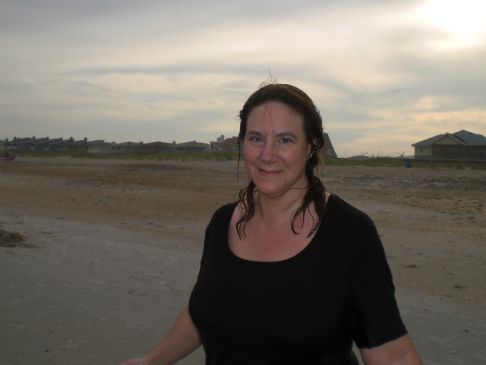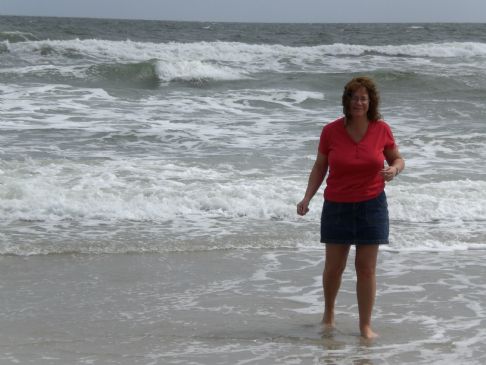 I have 17 pics in my gallery

Awards

Spark Rocks!
Welcome to my SparkPage!

I am so glad to be part of the SparkFamily!

I am a positive, upbeat person by nature. I have had a major physical set-back, which is the root of my rapid weight gain. I am holding on to my positive personality. However, the extra pounds are "weighing" on me.

An explaination of my major phyisical set-back is below. If you care to take the time to read it, that is great. If you don't, I completely understand. Just skip my PHYSICAL ...
Welcome to my SparkPage!

I am so glad to be part of the SparkFamily!

I am a positive, upbeat person by nature. I have had a major physical set-back, which is the root of my rapid weight gain. I am holding on to my positive personality. However, the extra pounds are "weighing" on me.

An explaination of my major phyisical set-back is below. If you care to take the time to read it, that is great. If you don't, I completely understand. Just skip my PHYSICAL HISTORY part.

No more excuses!

I want to be healthy for life, not just for myself, but for my daughter, Victoria, who has stood by me through all these trials and tribulations and has never wavered in her support of me.

DO NOT LET WHAT YOU CANNOT DO, INTERFERE WITH WHAT YOU CAN DO!

WHY I LOVE TO WALK:

The ability to walk was taken away from me. When I was able to walk again, it was one of the highlights of my life. I treasure each and every step I take.

Due to breaking my neck 10 years ago, I could not walk for 2 years. Then after a spinal fusion, I could walk. I was thankful every morning when I could put both feet on the floor, feel the floor under me, and get up and walk.

Then one year ago I started having trouble walking again. I had a much more risky spinal fusion. Now I can walk with little difficulty (I still lose my balance and fall sometimes, but that is due to permanant neurological damage).

I have been using my neck injury as an excuse to limit exercise. I need to keep in mind that there is a lot more to me than my neck!

I can walk. I have to be careful because I am unable to look down. But I can walk. And I love to walk. I still am appreciative of each and every step I take. I still am thankful every morning when I put both feet on the floor and am able to stand and walk. I send up a small prayer every day for the gift of being able to walk.

My neurosurgeon finally gave me the go-ahead to be able to lift 15 pounds (up from only 5 pounds for the past six months).

If you are interested . . .

HERE IS THE HISTORY OF MY NECK INJURY:

In January 2000, I fell down 16 stairs backwards, landing up against a metal fire door. I did not even know it at the time, but I had broken my neck (4 disks had shattered).

Because of my symptoms, I was treated for multiple sclerosis. I did have all the symptoms. (was paralysed from waist down, arms numb, unable to use hands, mental clarity fading fast). I was given weekly shots for multiple sclerosis - as it turned out, a disease I never had.

The symptoms got worse, much worse. I did not have multiple sclerosis. One of the shattered disks (C6-C7) was encroaching on my spinal cord 80%, leaving only a 20% opening for spinal fluid to move to my brain.

By 2002, I was unable to walk, was paralyzed from the waist down, had lost feeling in my hands, my mouth was numb, I was unable to tell hot from cold.

In April 2003, I had cervical fusion of C6-C7 with a cadaver bone.

Two days after surgery I was able to walk, had no numbness at all!

I was told that had I turned my head to the left just a few more times a jagged edge of the disk would have severed my spinal cord!

The bad news: I would never be able to water ski again. That was one of the things I looked forward to most in the warm weather. And I was a pretty good slalom skier, if I do say so myself.

I still had 3 other shattered disks in my neck, but because they were not encroaching on the spinal cord, it was deemed best not to operate on those 3 at that time, but I was told that I most likely would need them fused in the future.

The future came by May 2011. The other 3 disks had started pressing on my spinal cord.

I was given a 50/50 chance of surviving the operation. If I did survive the operation, I had a 50/50 chance of being paralyzed from the neck down.

Should I have decided not to have the operation, I would be paralyzed from the waist down again, would gradually get worse, and there was the risk of severing the spinal cord if I turned my head too often.

What a difficult choice to make! At the time of my first surgery, my only child, Victoria, was 9 years old.

For two years she helped bathe me, dress me, feed me. I had an Aide for 8 hours a day, but the other 16 hours a day it was Victoria who care for me. What a precious gift from God she is! She also took over all household chores, including laundry. Through all this, she maintained straight A's!

After talking with my family, I chose the risky operation. By this time, my daughter, Victoria, was 18. She wanted me to make out a detailed will, which I did. Hardest on both of us was the Health Care Proxy, especially the question of life support. My daughter was so strong through all of this!

I had the second surgery fusing C3 trough C7 and a 5 inch titanium plate was placed along my cervical spine with 8 screws.

Recovery from this second operaton was long and uncomfortable. I could not swallow liquids or solid foods for nearly 2 months. I could do nothing for myself for 6 weeks.

Since I couldn't swallow liquids or solids, I was gived a "drink" that was about the consistency of honey to drink 6 times a day. This stuff had over 1,000 calories per serving!!!!

I was consuming over 6,000 calories per day for two months!

By the begining of the third month I was able to eat thick baby food. Then I was able to eat thinner baby food. Then I was able to drink small sips of liquids and slowly start on solid foods.

Even now I have trouble swallowing larger pieces of food and have to eat slowly. The food sometimes gets "stuck" on the top two screws, which are located just at the back of my esophagus.

In the months prior to and following the surgery, I gained 60 pounds in less than 4 minths. I was only 15 pounds overweight before the surgery.

I am still in physical therapy and will be for a few more months.

I cannot lift more than 15 pounds (doctor's order).

Yes, I am limited in some ways.

But not so limited that I cannot exercise in some ways. I can do water aerobics, I can walk, I can do some yoga, I can lift weights up to 15 pounds. There are many things I CAN do.

I no longer want to use my limitations as an excuse. I want to focus on all that I can do.

Now I am ready to get going on getting rid of this unwanted weight sensibly so I can keep it off for life. I want to be toned and eat healthy.

I want my lifestyle to be as healthy as possible, something I will stick with, something that will become second-nature.

I would appreciate any encouragment or comments from other Spark People.

And I appreciate all my SparkFriends who have encouraged, motivated and offered support to me these past few months since I joined SparkPeople. My spirit has been lifted, I feel that, with your kind support, I will be able to reach my goal, and maintain a healthy life-style. Thank you, thank you, thank you!

Denise


Current Status:


SparkFriends

SparkTeams



My Ticker:
current weight: 190.6


Recent Blogs:

Profile


Member Since: 6/16/2012

SparkPoints: 33,493

Fitness Minutes: 22,510

My Goals:
My main goal is to become healthy and stay healthy, in mind, body and spirit. This is a life-style change.

My Program:
I am using the SparkePeople program to achieve my goal. I have a lot of support from friends, family and finace'

The most support I receive, though, is through Spark member blogs and success stories, and knowing that my SparkFriends are always willing to encourage and motivate me.

Personal Information:
I believe in the Secret, and hope that referring to this book throughout my life-style change will assist me in this journey.

I love to live near water, not sure if I could live away from it. Right now I live on the St. Lawrence River. I especially love the ocean, the beaches.

Other Information:
I love hard rock music, both modern and the 80's "hair bands"

I love football and fast, sleek cars and fast, sleek boats.

I admire white tigers.

"Today was Tomorrow Yesterday, funny how time can slip away"
Ozzy Osbourne

Profile Image