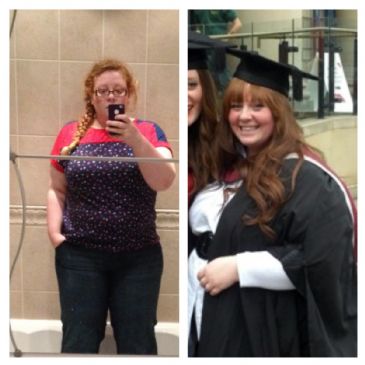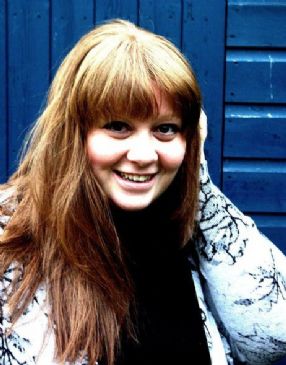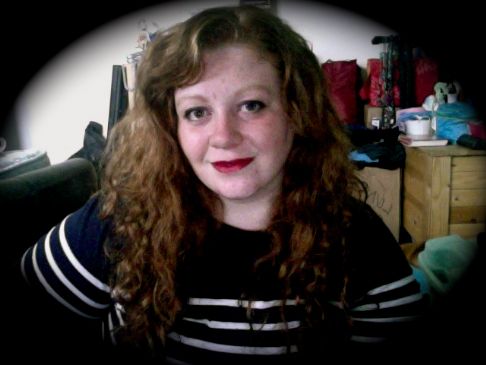 I have 33 pics in my gallery

Awards

Nothing tastes as good as fit and healthy feels!
I joined SP on the 4th February 2010, and have spent since then finding my feet..falling on and off the hypothetical health wagon.
2011 is the year for ME, I am dedicating this year to finding out who I am, what I want etc
I don't want to be skinny, I want to be healthy..that doesn't mean conforming to some kind of ideal because I will never be that. I can only be ME!
I will lose weight until I feel comfortable in my own skin..working on my emotional attachment to food in the ...
I joined SP on the 4th February 2010, and have spent since then finding my feet..falling on and off the hypothetical health wagon.
2011 is the year for ME, I am dedicating this year to finding out who I am, what I want etc
I don't want to be skinny, I want to be healthy..that doesn't mean conforming to some kind of ideal because I will never be that. I can only be ME!
I will lose weight until I feel comfortable in my own skin..working on my emotional attachment to food in the process.
I want to run, jump, skip, anything I want and not feel restricted.
I want to be happy, and healthy.
I will make my way towards these goals throughout 2011 and re-evaluate my new goals in 2012.
It's a lifestyle...it's forever.


motivational quotes I have found myself and on other Sparklers pages!

Please don't kill yourself with food...
Don't use food:
to kill your sexual energy
to kill your uncomfortable feelings
to kill your need to self-express
to kill your need for intimacy
to kill your risky dreams and hopes
to kill your personal power
to kill your passions
to kill your awareness of self and others
to kill your desires for freedom
to kill your urge to dramatically change your life

Failure is a Success in Progress!

"Pain is temporary.
It may last a minute, or an hour, or a day, or a year,
but eventually it will subside and something else will take its place.
If I quit, however, it lasts forever."

Your weight loss =

1 pound = a Guinea Pig
1.5 pounds = a dozen Krispy Kreme glazed donuts
2 pounds = a rack of baby back ribs
3 pounds = an average human brain
4 pounds = an ostrich egg
5 pounds = a Chihuahua
6 pounds = a human's skin
7.5 pounds = an average newborn
8 pounds = a human head
10 pounds= chemical additives an American consumes each year
11 pounds = an average housecat
12 pounds = a Bald Eagle
15 pounds = 10 dozen large eggs
16 pounds = a sperm whale's brain
20 pounds = an automobile tire
23 pounds = amount of pizza an average American eats in a year
24 pounds = a 3-gallon tub of super premium ice cream
25 pounds = an average 2 year old
30 pounds = amount of cheese an average American eats in a year
33 pounds = a cinder block
36 pounds = a mid-size microwave
40 pounds = a 5-gallon bottle of water or an average human leg
44 pounds = an elephant's heart
50 pounds = a small bale of hay
55 pounds = a 5000 BTU air conditioner
60 pounds = an elephant's penis
66 pounds = fats and oils an average American eats in a year
70 pounds = an Irish Setter
77 pounds = a gold brick
80 pounds = the World's Largest Ball of Tape
90 pounds = a newborn calf
100 pounds = a 2 month old horse
111 pounds = red meat an average American eats in a year
117 pounds = an average fashion model (and she's 5'11")
118 pounds = the complete Encyclopedia Britannica
120 pounds = amount of trash you throw away in a month
130 pounds = a newborn giraffe
138 pounds = potatoes an average American eats in a year
140 pounds = refined sugar an average American eats in a year
144 pounds = an average adult woman (and she's 5'4")
150 pounds = the complete Oxford English Dictionary
187 pounds = an average adult man
200 pounds = 2 Bloodhounds
235 pounds = Arnold Schwarzenegger
300 pounds = an average football lineman
400 pounds = a Welsh pony






SparkFriends

SparkTeams




Recent Blogs:

Profile


Member Since: 2/4/2010

SparkPoints: 11,041

Fitness Minutes: 9,955

My Goals:
to feel good about myself inside and out. to have the confidence to chase my dreams and wear clothes without them having to hold fat in!

My Program:
Everything in Moderation, healthy alternatives to the more calorific foods I enjoy, Curves Gym 5x week (weekdays after work) and maybe a walk or two on the weekends.
as I get fitter and slimmer I will incorporate Zumba and other group classes.

Personal Information:
I am 24 and a Freelance performing arts teacher and support worker. I lead a busy lifestyle and live at home with the parents. I hope to change this and find my own way soon. getting healthy and creating a great career for myself are my goals for this year :)

Other Information:
Failure is a success in progress!

Profile Image