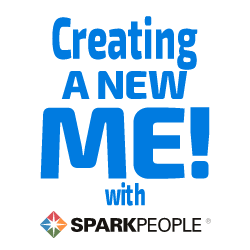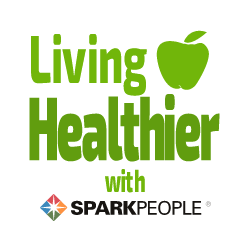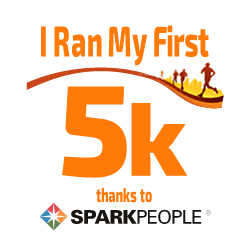 I have 38 pics in my gallery

Awards


"Insanity is doing the same thing over and over again and expecting different results." -Einstein
MONDAY JANUARY 15, 2012

After a relatively strong December, I'm having a difficult January. Luckily, I've identified my issues, and have revised my plan accordingly. The good news is that I have kept my weight under 150. The bad news is that I have not lost any additional weight.

I will reach my goal weight of 125 pounds by my 25th birthday, which is Monday August 27. But since it's only January, I've decided to focus on losing just 20 pounds by Monday May 28. (More ...
MONDAY JANUARY 15, 2012

After a relatively strong December, I'm having a difficult January. Luckily, I've identified my issues, and have revised my plan accordingly. The good news is that I have kept my weight under 150. The bad news is that I have not lost any additional weight.

I will reach my goal weight of 125 pounds by my 25th birthday, which is Monday August 27. But since it's only January, I've decided to focus on losing just 20 pounds by Monday May 28. (More details in my new blog "My Challenges Meeting Calorie Range"….)

Here's my plan in a nutshell:

START: Monday January 16, 2012
20 POUNDS DOWN: Monday May 21, 2012
GOAL WEIGHT: Monday August 27, 2012 (then comes maintenance!)

20 Pounds Down: 4 months, 5 days=

18 weeks
126 days
3024 hours
181,440 minutes
10,886,400 seconds

1.5 pounds down/week= 5250 calorie deficit/week
Weigh-In Goals= -1.5 pounds/week (3 pounds down per weigh in)

WEIGH-IN UPDATES EVERY MONDAY

February 20: 150.4
February 27: 146
March 5:
March 12:
March 19:
March 26:
April 2:
April 9:
April 16:
April 23:
April 30:
May 7:
May 14:
May 21:


The Good Habits Reward System:

Plan Adherence means following at least 3 out of the four key drives of successful weight loss: (CalorieRange, Fitness, Water, Sleep)

5 days of following 3 out of 4 Plan Adherence = Stila lip gloss
10 days= sterling silver hoop earrings
20 days = eye cream
30 days = Harry Potter Hardcover Boxed Set
40 days= a night out at an exclusive bar
50 days= The Sims 3 Deluxe Set
60 days= Longchamp tote
70 days= a 2-year subscription to Time magazine
80 days= I'll make plans for a solo weekend trip
90 days= Chanel or Chloe shades
100 days= micro-dermabrasion/chemical peel


10 pounds- The Sims 3 World Adventures (DONE)
20 pounds- That Vera Bradley gym tote is MINE! (DONE)
30 pounds- I will take a trip to the movies (DONE)
40 pounds- I can finally attend my FIRST Broadway play (DONE)
50 pounds- I'll post my picture on this profile, so you can finally see how I look like (!) (DONE)
60 pounds- I can finally start going clubbing/partying again! (DONE)
70 pounds- new signature perfume
80 pounds- Longchamp tote
85 pounds- I'll book a weeklong solo vacation to Savannah, Georgia

**************************************
SATURDAY NOVEMBER 26, 2011

I just completed my first 5K!!! I ran all the way, and placed fourth in my age class (20-29)

My time was 27:03.

NEXT 5K goal: under 25:00

****************************************
**
MONDAY MARCH 21, 2011

Monday March 15, 2010 was an amazing day. After years of trying, months of false starts, and weeks of planning, I finally decided that this would be day one of forever. I decided once and for all that I would finally lose weight, get healthy, and stay that way for the rest of my life.

Back then, I had 85 pounds to lose. Today, I still have at least 25 left to reach goal. (I haven't checked my weight in a while...long story). I know that I can reach this, but I've hit a plateau. I re-evaluated my nutrition plan, and recalculated my calorie needs. I realized that my calorie range is too low, so I grudgingly changed the range. I
officially added a sleep and water requirement. I updated my reward system so that I could continually gain rewards for good habits.

START: Monday March 21, 2010
END: Thursday, September 15, 2011 (then comes maintenance!)

Weigh-in #1: Monday April 11

HOW LONG IT WILL TAKE: Six months

6 months=26 weeks

Weigh-In Goals= -1.5 pounds/week (3 pounds down per weigh in)

1.5 pounds down/week= 5250 calorie deficit/week (10500 deficit every two weeks)

NUTRITION PLAN:

- Portion control
- Meal/snack every 3-4 hours
- Flexitarian 1 year +
- 3 servings of vegetables AND 3 servings of fruits daily
- 80 ounces of water daily
- Sunday Treat (once a week)
- Follow SparkPeople's recommendations for protein, fat, fiber, carbohydrates
- Nutritional Supplements: Fish Oil, Multivitamin, Calcium/VitD, Iron
- NO DIET FOOD!!!

1500 Calorie Days: Monday, Tuesday, Thursday, Saturday
1600 Calorie Days: Sunday, Wednesday, Friday

FITNESS PLAN:

Mondays: 30 minute treadmill & 60 minute Spin class
Tuesdays: 30 minute treadmill & 45 minute cardio class
Wednesdays: 30 minute weight training & 60 minute cardio
Thursdays: 30 minute treadmill & 45 minute strength training
Fridays: 30 minute weight training & 60 minute cardio
Saturdays: 10 minute treadmill & 60 minute Spin class
Sundays: Rest day

LIFE PLAN:
- 7-8 hours of sleep daily
- Daily Planner to manage time
- Go to movies and/or museum twice a month
- Go to live show three times a year (concerts, Broadway, off-Broadway, parades, etc.)
- Play The Sims

**************************************

MONDAY DECEMBER 20, 2010

I finally broke my plateau! 153.2 pounds now! Back to losing!

************************************
SATURDAY NOVEMBER 20, 2010

So, I just checked my SparkPage, and I was shocked to discover that my most recent blog was voted Popular Blog Post! When I wrote that blog, I felt like complete and utter crap. But I knew that I would feel even worse if I continued the bad habits. So I decided to move on...and remind myself why I lost the 54 pounds...and why I will lose the other 31!

I'm still amazed at how a very personal blog connected to so many of you! When I went to the gym this morning, I couldn't stop thinking about SparkPeople and how this wonderful community has changed my life forever.

***************************************
FRIDAY NOVEMBER 19, 2010:

Just learned that you voted me as a SparkPeople Motivator! Thank you so much! It feels so good to know that I am inspiring you to improve your lives.

This time last year, I was more than 200 pounds and becoming complacent. I thought about losing weight constantly, but I didn't have the right plan to do it. So, of course, I felt stuck.

On November 19, 2009, I was a member of SparkPeople for almost two months. But at that point, I wasn't doing anything to drop the weight. I signed in occasionally, but that was it.

But when the New Year's 2010 ball dropped, I felt an overwhelming feeling of bliss. I decided that 2010 was my year.

And it was. I spent weeks scourging through the site. Like a sponge, I soaked up the advice and ideas. But what kept me coming back was YOU. I've never seen this level of positivity and encouragement ANYWHERE ELSE in my entire life.

I started my weight loss plan on Monday March 15, 2010. As of today, I am 54 pounds down, with 31 to go.

Thanks for the motivation. I will continue to motivate you.

**************************************
MONDAY NOVEMBER 8, 2010:

I just posted my FIRST photo of myself on SparkPeople! More coming soon...

I decided to skip my bi-monthy weigh-in today because I have NOT been doing well. I didn't want to be disappointed in the number on the scale, so I'm giving myself another two weeks to get it together. In two weeks, I will have another weigh-in, which will reflect my renewed attitude and commitment to this healthy lifestyle.

I fell off the wagon in October, but I wiped the grease off and climbed right back on! Most of us fall off one time or another, so it's just a matter of getting right back on! I had to re-evaluate my eating and exercise plans. I had to think about how far I've come since March 15, 2010. I had to remind myself why I wanted to lose 85 pounds in the first place. I had to cast my personal problems and struggles aside. But most importantly, I had to JUST DO IT!!!

There's no doubt in my mind that the time is NOW! I will reach my goal weight of 125 on or before September 15, 2011! I've already lost 54 pounds. I have 31 pounds to go. If I lose two pounds a week, that's 12 pounds GONE by my December 20th weigh-in! That's 16 pounds down by January 3's weigh-in!

If I continue to lose two pounds a week, then I will reach my goal weight of 125 by Monday February 28th, 2011!

That's sooo doable.

25% Nutrition +
15% Exercise +
60% Mindset =
WEIGHT LOSS

**************************************
MONDAY OCTOBER 11, 2010:

Sooo, I did my weigh-in today...and I'm 52.2 pounds lighter! WOO-HOO! That 50 pound mark really means A LOT to me!

I have 32.8 pounds to go, and I know with all my logic, all my heart and all my soul that I will lose that weight! It will be done!

Thank you guys sooooo much for being supportive. I joined SparkPeople because I couldn't get that support and encouragement anywhere else.

To the people who feel stuck at their weight: I WAS JUST LIKE YOU SEVEN MONTHS AGO! The first step is ALWAYS the hardest...once you make that initial step, it gets easier. Just show up, and I guarantee you that it gets better...every week, those unhealthy food cravings die a little bit more; every week, your body gets a little bit stronger. As long as you track those calories, and make each exercise activity a challenging one, those pounds will drop.

THANK YOU AGAIN!!! Feel free to add me as a SparkFriend, or send me a private message. I'm here for you just like you are always here for me!

****************************************
*******
Hi, fellow Sparkers! My name is VirgoGurL4. I'm from NYC. I enjoy going out, reading, celebrity gossip, The Sims, Monopoly, and Harry Potter. Starting March 15, 2010, I will start my weight-loss plan.

START: Monday March 15, 2010
END: Thursday, September 15, 2011 (then comes maintenance!)

HOW LONG IT WILL TAKE: 1 year, six months

1 year, 6 months=

78 weeks
549 days
13,176 hours
790,560 minutes
47,433,600 seconds

My blog will be up and running again, with new posts weekly. Please feel free to contact me at VirgoGurL4@ymail.com. I love email!

Successful weight losers generally have a strong support system. I need the support. Please help me, and I'll help you.

WE CAN DO IT!!! YES WE CAN!!!

I will use the classic approach with a focus on lifestyle changes and emotional health. Meaning that I will reduce my caloric intake to 1300-1400 calories a day. I will also work out six days a week, gradually increasing to an hour and a half. I am also seeing a therapist to help me develop a healthy relationship with food. Because, at the end of the day, healthy living is 80% mental and 20% physical!

The Reward System:

10 pounds- The Sims 3 World Adventures is MINE!
20 pounds- That Vera Bradley gym tote is MINE!
30 pounds- I can finally attend my FIRST Broadway play
40 pounds- I can start buying those shows. Soon enough, "The Simpsons" DVD collection (all seasons) will be MINE!!!
50 pounds- I'll post my picture on this profile, so you can finally see how I look like (!)
60 pounds- I can finally start going clubbing/partying again!
70 pounds- I'll post my new pictures on Facebook, MySpace and Twitter!

80 pounds- professional highlights

85 pounds- TBA

The Rewards Continue...

3 months at goal weight: I will officially start my new wardrobe with classic pieces!!!
6 months at goal weight: I will start jogging twice a week
9 months at goal weight: I will buy myself a professional photo shoot, to celebrate my success
1 year at goal weight: I will start a new weight loss and weight maintenance support group in NYC!
18 months at goal weight: NEW BIKE!
2 years at goal weight: Two-week trip to a tropical island with 3 other SPARKERS :-)
30 months at goal weight: I will submit my story to Shape Magazine's Success Stories
3 years at goal weight: I will start training for the NYC Marathon...I will run when I'm 30 (and every 5-10 years after!)
SparkFriends

SparkTeams



My Ticker:
current weight: 151.2


Recent Blogs:

Profile


Member Since: 9/20/2009

SparkPoints: 54,981

Fitness Minutes: 98,567

My Goals:
March 15, 2010
(1) I want to lose 85 pounds, and be a size 4-6.

(2) I want to become a Flexitarian (which basically means semi-vegetarian) by January 2011. I only want to eat meat (including eggs and fish) four times a week MAXIMUM.

(3) I never want to suck my stomach in AGAIN!

(4) I want to be toned and healthy.

(5) I want to be happy.

One Year Later: Tuesday March 15, 2011

(1) I'm a size 6. But I can't even look at a size 4 yet!

(2) I'm a Flexitarian (vegetarian days: Monday, Tuesday, Thursday!)

(3) I still have to suck in my stomach sometimes

(4) I'm semi-toned and semi-healthy

(5) I'm not 100% happy (but getting there!)

My Program:
I will use the classic approach with a focus on lifestyle changes and emotional health. Meaning that I will reduce my caloric intake to 1400-1500 calories a day. I will also work out six days a week, gradually increasing to an hour and a half. I am also seeing a therapist. Because, at the end of the day, healthy living is 80% mental and 20% physical!

The Reward System:

10 pounds- The Sims 3 World Adventures (DONE)

20 pounds- Vera Bradley gym tote is (DONE)

30 pounds- Movies (DONE)

40 pounds- Attend my FIRST Broadway play (DONE)

50 pounds- I'll finally post my picture on this profile! (DONE)

60 pounds- I can finally start going clubbing/partying again! (DONE)

70 pounds- New signature perfume

80 pounds- professional highlights

85 pounds- I'll book a weeklong solo vacation to Savannah, Georgia

Personal Information:
Name: VirgoGurL4

Hometown: NYC

Contact/AIM: VirgoGurL4@ymail.com

Other Information:
Favorite Books: anything by V.C. Andrews, Harry Potter, Confessions of a Shopaholic, The Coldest Winter Ever, Midnight: A Gangster Love Story, The Tenant of Windfell Hall, The Diary of Anne Frank, The Bluest Eye, A Tree Grows in Brooklyn

Favorite Movies: The Notebook, ATL, Juice, Titantic, A Beautiful Mind, Mean Girls, Harry Potter, The Witches, Hairspray, Dreamgirls, Star Trek, The Social Network

Profile Image