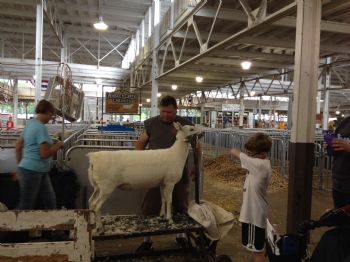 I have 20 pics in my gallery

Awards


There is a Vlinder in us all ... Learn to let yours fly
" Just when the caterpillar thought the world was over, she became a butterfly."

I am a woman on a mission to be responsible for my own life, my own journey. I need to be accountable to me , for me ..it is mine to own.

I am learning so much on this Journey and I am Changing everyday in so many ways. Today I change my page a little to reflect the Change in ME !!

This is about so much more than the weight and losing it. IT is about Growth and ...
" Just when the caterpillar thought the world was over, she became a butterfly."

I am a woman on a mission to be responsible for my own life, my own journey. I need to be accountable to me , for me ..it is mine to own.

I am learning so much on this Journey and I am Changing everyday in so many ways. Today I change my page a little to reflect the Change in ME !!

This is about so much more than the weight and losing it. IT is about Growth and Healing...Letting GO of some and Gathering in those that inspire, help, love and want the very best for you .

Truly learning every single choice is mine to make and own.. I choose what I let control me or not.

Nov 2013...

I have lost slowly , and learned alot along the way. I did not put this weight on overnight .I am happy to have lost weight this year and to have kept it off. I will take it one pound , one healthy choice at a time.

This is about something I can do and "live" with every day. Thanks for your contributed love and support. It truly takes a village to even lose weight.

I may do the work but we all need support , encouragement , education to keep moving forward.

hugs , love and light to you all,
Dawn



SparkFriends

SparkTeams



My Ticker:
current weight: 279.0

Interact with VLINDER2014







Recent Blogs:

Profile


Member Since: 12/30/2011

SparkPoints: 26,985

Fitness Minutes: 11,181

My Goals:
1. I will lose 30 lbs by August 2014.

a.I will track my food and exercise Daily .

b.I will review my goals and remember WHY I want this .

2. I will walk/jog in 3 5k's by August .



My Program:
Doing my best every day and letting ACTION lead the way this year.

Showing myself what I am capable of ..

talking with my sister whenever possible.

being active on teams I choose to participate in.

Spreading Spark love and support ..

Personal Information:
Nov 2014 ..

My name is Dawn , I am 47 years young, Married for 17 years to the love of my life Mark. 3 fantastic children, I couldn't be more Proud of them as a mother.
Jordan 22
Jared 20 and
Michelle 16 ..

We have recently moved back to Minnesota.A promotion for my DH . A chance to move back to the 4 seasons I love for me.

At this point I am going to rework my program and keep moving forward .. No matter how long it takes.. One healthy choice at a time.

Other Information:
The most difficult thing in life is to know yourself.
~~Thales

Be not afraid of growing slowly; be afraid only of standing still.
~~Chinese Proverb

If we all did the things we are capable of,
we would astound ourselves.
~~Thomas Edison



Profile Image