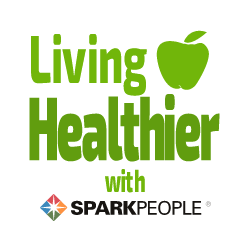 I have 8 pics in my gallery

Awards


Live a Life of Joy and Appreciation!
Hi! My name is Vicki and I'm a 70 yo grandma who happens to be disabled, diabetic and 'heavy'. I'm married 51 yrs to my own Mr. Wonderful. I am the Mom of four kids, two of whom are now angels in God's heaven. 7 boys and 1 girl are my beloved grandkids.

UPDATE 2012
I have chosen to employ a policy of appreciation and joy. I've spent far too many hours of this lovely life bemoaning the fact that I can't still do what I 'used to do'. The reality is that I DID some ...
Hi! My name is Vicki and I'm a 70 yo grandma who happens to be disabled, diabetic and 'heavy'. I'm married 51 yrs to my own Mr. Wonderful. I am the Mom of four kids, two of whom are now angels in God's heaven. 7 boys and 1 girl are my beloved grandkids.

UPDATE 2012
I have chosen to employ a policy of appreciation and joy. I've spent far too many hours of this lovely life bemoaning the fact that I can't still do what I 'used to do'. The reality is that I DID some wonderful and exciting things, and now have new challenges and opportunities.

This year I celebrate being a non-smoker after achieving that goal in 2011. A few extra pounds attached themselves to my body as a result, so my goals for 2012 pretty much speak for themselves.

Priority 1: Lose 50 pounds in 5 pound increments
Priority 2: Surround myself with love and hope
Priority 3: Get bg under control, and labs within normal limits.

2012 Notes - I continue to progress
I now have a new diagnosis: Parkinson's to add to the list. I will not let this dissuade me from continuing my quest for a life of joy, and my 'attitude of gratitude' will be my shield going forward. I continue to be a non-smoker. The weight has proven to be quite difficult to lose. I hope to reach Onederland before year end. Of course, I am still the eternal optimist.
Addendum- 10/31: Another dx! Now have COPD. Shouldn't have smoked those 53 years.

2011 Notes - Life goes on
To keep it interesting I had a heart attack 2/8/2011. I have mobility issues and exercise is a real challenge. In 2010 my challenge became harder as my neuropathy got worse. I need to lose at least 50 lbs. and am actively using SP inspiration and support every day. Staying focused on my specific goals of health and increased mobility will make the winds of change take me through 2011 and beyond.

(If we weren't meant to have late night snacks, why did God put a light in the refrigerator?)


SparkFriends

SparkTeams



My Ticker:
Pounds lost: 22.0


Recent Blogs:

Profile


Member Since: 5/29/2008

My Goals:
1. Cope with the ravages of age and illness that I'm dealt


2. Exercise 5x a week



3. Get to my goal weight of 185

3a. Lower BMI by 4 points

4. Welcome new members 5x a week



5. Read 2 inspirational blogs a day when online



6. Interact with teams I lead on a daily basis



7. Maintain focus on the importance of spirituality in my life.













My Program:
Minimum of 2 hrs day on Spark People, giving and getting support and reading for continuous motivation and inspiration.

I am determined to lose 50 pounds
Celebrate successes!


Celebrate life ...where I've been and where I've yet to go!






Personal Information:
I'm a native Houstonian living in Katy (a suburb) Tx. My faith, my family and SP friends are my daily attachments.



I am disabled by a neurological disease (neuropathy) that keeps me from walking and doing many things, like playing guitar, that I loved. I was very active in my church, my community, and outdoor sports and activities. I still manage to go fishing with help of DH, and we go to a casino sometimes for fun. A sense of humor and kindness keeps me grounded.

Other Information:
Years wrinkle the skin, but to give up enthusiasm wrinkles the soul.
~Samuel Ullamn

The first step to winning is trying.



Profile Image