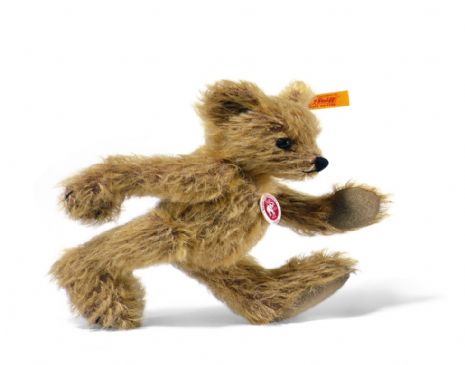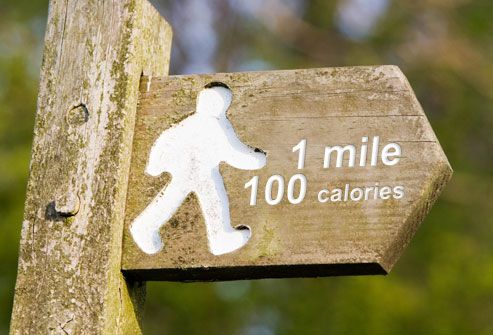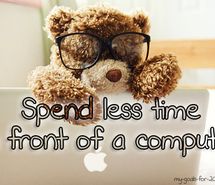 I have 31 pics in my gallery

Awards

I Want To Get Healthy and Fit!
As a single footstep will not make a path on the earth, so a single thought
will not make a pathway in the mind. To make a deep physical path, we
walk again and again. To make a deep mental path, we must think over
and over the kind of thoughts we wish to dominate our lives.


Walking exercises the whole person. It exercises the body-- it gives
the arms and legs a workout. It stimulates the flow of blood; expands
the lungs. It is gentle and ...
As a single footstep will not make a path on the earth, so a single thought
will not make a pathway in the mind. To make a deep physical path, we
walk again and again. To make a deep mental path, we must think over
and over the kind of thoughts we wish to dominate our lives.


Walking exercises the whole person. It exercises the body-- it gives
the arms and legs a workout. It stimulates the flow of blood; expands
the lungs. It is gentle and relaxing. It exercises the mind-- it shakes
up the brain cells. It fills them with oxygen; drives out the cobwebs.
A famous scientist says he does his best thinking on the two miles
of sidewalk between his home and office.
Walking exercises the emotions. It gives you a chance to observe
and enjoy the world. Open your eyes to beauty. See the homes, the
trees, the gardens. See the shining faces of little children. Listen for
the church chimes, singing birds and the laughter of happy people.

Wilferd A. Peterson

When you have worn out your shoes, the strength of the shoe leather has
passed into the fiber of your body. I measure your health by the number
of shoes and hats and clothes you have worn out.

Ralph Waldo Emerson




Current Status:


SparkFriends

SparkTeams

My Ticker:
current weight: 163.0

Interact with WELLNESSME09





Recent Blogs:

Profile


Member Since: 1/6/2009

SparkPoints: 130,901

Fitness Minutes: 91,954

My Goals:
Above all do not lose your desire to
walk. Every day I walk myself into a state
of well being and walk away from every illness. I have walked myself into my best thoughts and I know of no thought so burdensome that one cannot walk away
from it. But by sitting still, and the more
one sits still, the closer one comes to
feeling ill. . . if one keeps on walking
everything will be alright.

Søren Kierkegaard



My goal is to get Healthy & Fit.

.Loose weight and maintain a healthy weight.

.Lower my blood presure.

.Control my cholesterol levels.

.Lower my blood sugar levels.

.Have more energy.

.Look and feel better about myself.

My Program:
I focus on living well, I use my food scale and measuring cups at every meal...exercise is very important to me.Will be doing the Diabetes Weight Loss Workout Plan.
I do a walk everyday when weather permits if not I do the Treadmill and the Elliptical.I also do strength workouts & Stretches everyday.

I use Resistance Bands & Dumbbells for my Strength Exercises.

...Upper Body Stretches
Chest Stretch
Upper Back Stretch
Bicep Stretch
Tricep Stretch
Cross Shoulder Stretch

Middle Body Stretches
Abdominal Stretch
Waist Reach Stretch
Back Stretch

Lower Body Stretches
Inner Thigh Stretch
Outer Thigh Stretch
Quadricep Stretch
Hamstring Stretch
Lunge Stretch.

Sharing!

There are many ways to burn extra calories, and we all have many opportunities every day to do so. We can park far away from the store or work and walk in--even if we're just 200 yards away, that's a quarte

Personal Information:
My husband and I
have been maried for 46 wonderful years.
Our children are all grown up...two girls one boy. They have blessed us with 6 grand-children...3 boys...3 girls.



Other Information:
I have my plan made out for my weekly meals in advance.

Drink 8 or more glasses of water per day. And drink at least one glass of water before every meal to help decrease appetite.

Avoid temptations! Clear out my fridge and pantry of all food items that can derail my diet plan.


Cook for myself at home and resist the urge of eating out.

I will try new foods whenever possible; it allows opportunity to bring variety to an otherwise restricted diet.

Add spices or chiles to my food for a flavor boost that can help me feel satisfied.


Sleep 8 hours per night.



Profile Image