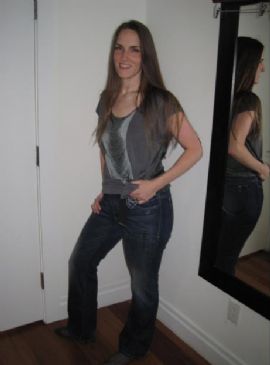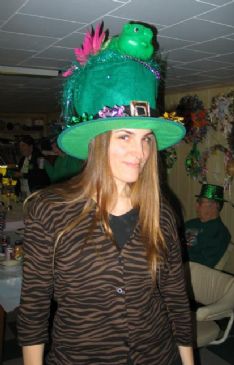 I have 24 pics in my gallery

Awards


Being Healthy is FASHIONABLE!
~~~~~~~Life is short - SPARK HARD!~~~~~~~

Hello from beautiful south Brooklyn, NYC! Thank you for stopping by!
_______________________________

The difference between TRY and TRIUMPH is just a little UMPH!!! :)

"The will to win is important, but the will to prepare is vital."

"Success depends on your backbone, not your wishbone!"

"The best inspiration is not to outdo others, but to outdo ourselves."
...
~~~~~~~Life is short - SPARK HARD!~~~~~~~

Hello from beautiful south Brooklyn, NYC! Thank you for stopping by!
_______________________________

The difference between TRY and TRIUMPH is just a little UMPH!!! :)

"The will to win is important, but the will to prepare is vital."

"Success depends on your backbone, not your wishbone!"

"The best inspiration is not to outdo others, but to outdo ourselves."

"A smooth sea never made a skilled mariner."

"If you can't fly then run. If you can't run then walk. If you can't walk then crawl. But whatever you do, keep moving." - Martin Luther King, Jr.

"We cannot direct the wind, but we can adjust the sails." - Dolly Parton

"Impossible is nothing, the word itself says 'I'm possible'." - One smart little 8th grader.

___________________________

♥.•*¨)
♥.• .•*΄¨ ) ..•*¨) -:¦:-
(. ;.•.♥ Anna is DONE!♥.•*¨)
♥.•*¨-:¦:-. ;.•-:.♥ ¦:- ♥.•*¨)
♥.• .•*΄¨ ) ..•*¨) -:¦:-
(. ;.•
_________________________________

Height: 5'10"
General Starting weight: 241
General Start size: 18W
GeneralStarting BMI: 34.6 "Obese!"

SP Re-starting weight: 217
SP Re-staring size: 16
SP Re-starting BMI: 31.1 - "Obese!"
1st Goal weight: 175
2nd Goal weight: 152
Final Goal weight: 135 And how sweet this will be. :)
Final Goal size: 4/6
Final Goal BMI: 19.4 "Normal"
________________________________________

Running experience so far:

11/25/09 5 Mile Garden City Turkey Trot
Time: 59:05 Pace: 11:22

12/5/09 Seaford Bagel and Hot Chocolate 5K
Time: 35:07 Pace: 11:19

9/19/10 Dutchess County Classic 5K
Time: 34.22 Pace: 11.03

I NEED TO ADD TO THIS LIST!

_______________________________________

"There are risks and costs to a program of action, but they are far less than the long-range risks and costs of comfortable inaction." - JFK

"If you focus on results, you will never change. If you focus on change, you will get results."

"He is no fool who gives up what he cannot keep to gain what he cannot lose." Jim Elliot

"Twenty years from now you will be more disappointed by the things you didn't do than by the ones you did. So throw off the bowlines, sail away from the safe harbor. Catch the trade winds in your sails. Explore. Dream. Discover." --Mark Twain

______________________________________



SparkFriends

SparkTeams



My Ticker:
current weight: 194.6


Recent Blogs:

Profile


Member Since: 11/21/2008

SparkPoints: 25,204

Fitness Minutes: 11,814

My Goals:
Goals for 2015

Getting to my goal weight.

Running more 5Ks and a 10K.

General goals:

Wearing size 6 jeans!

Running more without feeling like my knees are going to explode.

Buying a designer dress and having it FIT!

Hiking Mount Washington in NH (all 6,288 feet of her!).

Feeling good about myself. And, yeah, feelin' DAMN SEXY!


My Program:
Cardio and some strength training four/ five times a week on my own, in the gym, on the road and in the streets.

Strength/cardio sessions twice a week in the gym.

****
Weekends - walking, hiking, biking, doing stability ball workouts or Billy Blanks' abs video in my living room.

Sticking to my daily food plan.

Thinking positive and visiting SP every day!

Reading up on nutrition and health as much as humanly possible.

Avoiding cow's milk, aspartame and other man-made crud that the FDA insists is safe - HA! I'm also cutting way down on starchy carbs.

Ignoring the toxic shmucks in my life who say I'm getting "too skinny. " Whatever.

Figuring out how to grow up and relate to others differently so that I can stop turning to food for comfort. This just might be the hardest part.

Other Information:
Some of my favorite movies:

The Untouchables
The Great Gatsby (with Redford)
Breakfast at Tiffany's
I Shot Andy Warhol
Singles
The Outsiders
The Chocolate War
Slackers
24 Hour Party People
Splash
Ever After
The Princess Bride
A Room With a View
Commando
Cross Creek
Rocky
The Silence of the Lambs
Reservoir Dogs
Amadeus
Set It Off
Trainspotting

Some of my favorite bands:

The Smiths, REM, The Cure, New Order, Buffalo Tom, Counting Crows, Built To Spill, Blink 182, Nine Inch Nails, Train, Pavement, Superchunk, Ministry, Aphex Twin, Prodigy, NOFX, MXPX, Clutch, Helmet, Lemonheads, Juliana Hatfield, Nirvana, Sunny Day Real Estate, Amos Lee, Jack Johnson, John Mayer, Camper Van Beethoven, The Chemical Brothers, Dave Matthews, Eve 6, Everclear, Foo Fighters, The Pixies, Frightened Rabbit, Hum, Incubus, The Jesus and Mary Chain, Jon Spencer Blues Explosion, and many more.

Profile Image