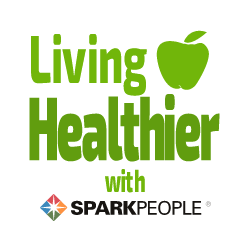 I have 8 pics in my gallery

Awards

If it's to be, it's up to me!
Wow, I haven't updated this blog for nearly 1.5 years! However, I still love the title, so I'm leaving it!

I've taken the "if it's to be, it's up to me" mantra to heart this summer. I'm actually exercising for at least 45 minutes nearly every day, and I've been following a healthy eating plan for almost 3.5 weeks and haven't gotten above the number of daily calories that SP recommends.

I hope I can keep this up once the fall semester begins (in about 30 days from ...
Wow, I haven't updated this blog for nearly 1.5 years! However, I still love the title, so I'm leaving it!

I've taken the "if it's to be, it's up to me" mantra to heart this summer. I'm actually exercising for at least 45 minutes nearly every day, and I've been following a healthy eating plan for almost 3.5 weeks and haven't gotten above the number of daily calories that SP recommends.

I hope I can keep this up once the fall semester begins (in about 30 days from now!!)

SparkFriends

SparkTeams



My Ticker:
Pounds lost: 11.0

Interact with YELLOW_VOLKSTER







Recent Blogs:

Profile


Member Since: 8/16/2007

SparkPoints: 130,426

Fitness Minutes: 41,719

My Goals:
1) to lose 10%of my weight before summer (June 1)

2) to exercise aerobically every day (currently I have a 33 day streak going!)

3) to beat my daughter in losing 24 lbs!! (we're having a friendly competition)

4) to lower my blood pressure

5) to significantly improve my cholesterol and triglyceride numbers before the Health Fair in March or April

My Program:
1) exercising aerobically every single day (if I fall off the wagon, I may not be able to get back on!) 33 days strong and counting!!

2) "dieting" but not on any particular program -- just healthy eating with appropriate serving sizes for now

3) will begin strength training and yoga program "soon"

4) avoiding all chocolate and candy because that's the sure way for me to fail!

Personal Information:
Colleen Hampton, Manhattan, KS & Great Bend, KS
Community college Biology instructor

Where you are from, your name, your email address. NOTE: everything on this page is optional, you can enter as much or little as you like. If you enter something like your email address, remember it can be seen or found by anyone on the internet.

Other Information:
??
Anything else you would like to tell people. Could include things like your favorite books or movies, a quote, anything.

Profile Image