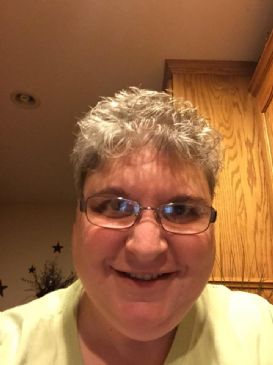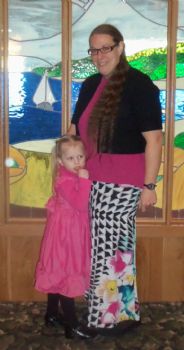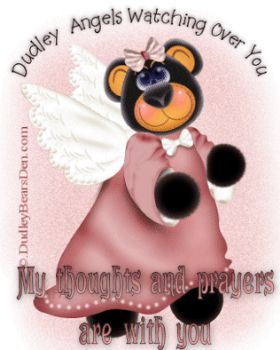 I have 50 pics in my gallery

Awards


Howdy Y'all....Welcome. Come on in. Rest a while.
I'll be back to Update my page Soon!!! For now...It is True! I am coming BACK to The BLC Baybee and I am so JAZZED!!! I will catch you up soon as I get a few moments. Can't wait to get back at it with All of you!!!

BTW...I see I have had many visitors...but no comments...Please...Feel Free to say Hello...I will look forward to tthe visit! I have missed my Past BLCer's and I Look Forward to making many more New BLC/Spark Friends! Don't be shy...I welcome more friends as a ...
I'll be back to Update my page Soon!!! For now...It is True! I am coming BACK to The BLC Baybee and I am so JAZZED!!! I will catch you up soon as I get a few moments. Can't wait to get back at it with All of you!!!

BTW...I see I have had many visitors...but no comments...Please...Feel Free to say Hello...I will look forward to tthe visit! I have missed my Past BLCer's and I Look Forward to making many more New BLC/Spark Friends! Don't be shy...I welcome more friends as a motto in life. ;)

~~~~~~~~~~~~~~~~~~~~~~~~~~~~~~
Adios Muchachos...It's Sure been an AMAZING Ride!!!

Okay...Get your eye drops out!

There are just days left until Round 19 is over...and when it is over...My retirement from the BLC begins...I have been in the BLC for about 5 Incredible years now...and it has been Just Amazing, but it is now time for me to write a New Chapter in my Book of Life...and I am moving on to a new future...My children are growing so fast and I don't want to let another moment go by that we miss out on time being spent together, while they are still with me.

To All of the AMAZING BLCER's over All of the Rounds. Thank you for Supporting my Retirement from the BLC. When I signed on to Spark and saw all of the Amazing Comments in the RETIREMENT PARTY Thread...and How folks have changed their Profile Pictures to Honor, Kat (SKINNYSOON13) Jeni (SMALLERSHEEP) and Myself...I said...

Wow! I am so Surprised and Just Wow! This is Just exactly what I LOVE the BLC so Much! I am reading all of your kind words...and the ones that are making me the Happiest, are the ones that are True Testaments to how the BLC has changed Lives. I remember one day saying all of these things to Katrina (SKINNY)...and now...It is being said to me...That just blows my mind.

I HAVE been SO BLESSED to have been apart of this WONDERFUL and SUPPORTIVE Community...How I got so lucky, I just don't know...but I did...and I am a Changed person too for having been a part of Something So BIG! The BLC is a Part of me...and I will take it with me Always. It has helped form me into the Woman that I am today...and I am such a better person for having gone through this. The last 5 years have been AMAZING and so Rewarding...

I knew that I was going to have to find another Passion to fill this one, when it is missing...so I have decided to do something that I have Dreamed of for so long...I am going to Write!

My kids and I are hard at work on our First Book. It is a Fantasy story. I write and then read to them all of the adventures that happened while they were asleep and then we chat about what could happen next, or some new character...then repeat...It has Been Wonderful! We are being so Creative and using Lot's of Imagination. There is a lot to this whole writing thing...Turns out, you actually have to make it all make sense, have order, plot, content...It's a BLAST! I'll let you know when we Publish. =D

Anyway...Don't worry abut me...I am perusing a Dream and it just feels right.

I will still be around on my Spark page and I encourage you all to stop by ANYTIME. You don't even have to call first. =D

I will still be checking my Spark page and Blogging...Just not every day and not so completely absorbed. I hope to hear from you often...I'll shout ya back...count on it! In fact...Friend me right now...So we'll still be friends and can follow our Activity Feeds.

I thank you all for such an INCREDIBLE Life Experience...I am a far better Person for having had this Time of My Life. I am better because I had the benefit of all of your Perspectives. Thank you for sharing yourself with me...I have had some real growing experiences in this 5 years...Many times More Incredible than I may have had a right to...other times...Not so much...but I Learned and I became a better person through all of my Experiences within this BLC. Thank you for coming back each round and giving us that Umph to turn around and do it again...A Great Deal Depends on the Participation and Is it Making a Difference...and you know what? The Answer is Always YES...It IS Making a Difference. People keep coming back...and Progress is made Every Round...because we ALL make it so. If there was no interest, there would be no BLC...So THANK YOU ALL for Coming Back and Doing it all over and again, with us for Now, going into 20 Rounds!!!!!!!!!!!!! UH-MAZING!!!

Thank you for Taking the Time....and Thank you for Sharing our Stories...THEY are what makes this all worth everything. Hearing how lives are being Changed for the Better...That just makes my heart Smile! REAL BIG!!!!

Thank you all for The Memories~I'm off in my convertible with my Good Friend Jeni (SMALLERSHEEP)...We are on a Road trip to the Retirement Acres to meet Kat. We're flyin' FAST...cuz Kat says the Views are Amazing and the Rockers are cozy! It is just Majestic! Dont'chu worry bout us...Jeni (Being a Certified Personal Trainer) has our Silver Sneakers classes all lined up, and as Jeni would say herself..."It's no joke" GULP! The food is divine...I heard they got us a real Celebrity Chef to prepare Healthy Meals for us...And the Pool...State of the art! Hikes all day. Lakeside Lunches... n' cute fellas, to give us a massage when our achey muscles need it...Ahhhhh....Oh...Don'tchu Worry bout us...We're gonna be juuuuus fine!


Thank you To ALL BLCers over ALL of the ROUNDS!!! It has been my Pleasure Getting to know you~

~~~~~~~~~~~~~~~~~~~~~~~~~~~~~~
Energy creates energy. It is by spending oneself that one becomes rich.

- Sarah Bernhardt, actress

Wait...Don't go without sayin' Hello and introducing yourself at least...I see you looking around...I'm glad you stopped over. Let me know you were here and I'll stop by your page and say hello Back at ya!

I really mean it...I see that you have been stopping by...It's okay...really...Say Hello. What? You mean we haven't actually met yet? Well...My Name is Yolanda...How Do You Do? Now we aren't strangers any longer...So go on...leave a comment...I'll stop by your page and do the same. I'm going to be pleased to meet you...It's true!
~~~~~~~~~~~~~~~~~~~~~
NOW is the time for that FRESH START and celebrate looking fine in 2009! NOW is the time to "Make A Change" Happen...Get out of your Comfort Zone...Feel a Little Nervous about the uncertain...Use that Energy and Really Go For It! Baby Step Your way Toward Your Goals...One Healthy Choice at a TIme!!!

~~~~~~~~~~~~~~~~~~~~~~~~~~~~~~~~~~~~

Into action
When you don't feel like doing what you know you must, that's the best time to go ahead and do it anyway. That's when you can break through your old habit patterns to a new level of focus, performance and achievement.
That first step will require you to go against your natural tendency to put it off until later and to stay comfortably where you are. So how do you get beyond that?

Use your power of visualization to do two things. First, use your thoughts to make it even more uncomfortable, even more painful for you not to take action.

Next, visualize in great detail all the positive and desirable rewards you'll create by going ahead and getting it done. In your mind, make it so compelling to take action that you cannot avoid doing so.

Many times in the past, you've successfully avoided action by telling yourself why you can't or why you won't. Now, choose to use that same power to tell yourself why you can and why you will.

You control the awesome power of your thoughts. And with your thoughts you can successfully visualize yourself into action every time.

-- Ralph Marston

~~~~~~~~~~~~~~~~~~~~~~~~~~~~~~

Excerpt from: Living a Five Star Life,
by Betty Mahalik

In this day and age, we are surrounded by messages that virtually scream, "Your life would be perfect if..." My life would be perfect if I had a different job, a different house, car, nose, spouse, bank account (fill in the blank). Or my life would be perfect if I could be like some celebrity whose life appears so well-ordered and perfect-o. This week I encourage you to stop playing "my life would be perfect if," and start playing "my perfect life." What's the difference? Three things: being in the present, an attitude of gratitude, taking action with what's available now.

When we're caught up in the "my life would be perfect if" trap, we've lost touch with the present. And the moment we detach from the present, we can no longer practice gratitude. Think about it: it's difficult to be grateful for what you don't have...and what you don't have is always somewhere out in future-ville.

Look around you right now. Think of 10 things you're grateful for. Do you have a roof over your head and food to eat? I'm guessing the answer is yes. Do you have at least a few good friends or close relationships? Then appreciate them too, right now. Keep going, and practice being in the present and being grateful for what is here and now at least a couple times a day.

You're also probably sitting there thinking "yes but." Yes, but I want more money, a better relationship, more time to travel, to be thinner, happier or whatever. It's one of the great mysteries I'll never figure out. The minute you stop focusing on what you lack, start focusing on what you've already got, and add the "magic" ingredient of action, you actually begin to attract more of what you want. It's an amazing formula for really living your perfect life!

Let's say you want to lose weight or get in better shape, but you don't have an hour a day to spend exercising at the gym. Therefore, you've pretty well resigned yourself to not losing weight or getting in shape. What if you had five minutes though...just about everyone can find five minutes to exercise, stretch, walk around the block or walk the dog. Would you be willing to be grateful for five minutes and make the best possible use of it? Therein lies the beginning of your perfect life!

A simple formula may help you remember how to apply this principle:

The present
+ an attitude of gratitude
+ positive action
= my perfect life.
Try it for a day.

Each time you start dreaming about how perfect your life would be if...come back to this moment, give thanks for what is, and do one thing to perfect what you have and who you are right now. There's a saying that "when the student is ready, the teacher appears." If you're ready to start perfecting your life, your teachers are all around you.
~~~~~~~~~~~~~~~~~~~~~~~~~
Weight Loss can be a Team Effort
Build Your Own Support System
-- By Mike Kramer, Staff Writer

So there I was, cruising along on the exercise bike (as I often am) and thinking (as I often do). I was thinking about the positive, sometimes amazing changes I've made in my life thanks to fitness.

I was just about to congratulate myself when I realized I should have been grateful. I should have been thanking the people around me that made this possible: My Team!!

Why would anyone want to lose weight – or pursue any goal – alone? Every dieter should have a Weight Loss Team of people pulling for you, using their strengths to make up for your trouble areas. Think of what people have been able to accomplish when part of a team. Teams wrote the Constitution, built the Empire State Building and landed on the moon – all impossible if attempted alone.

You can build a Weight Loss Team the same way you build a basketball, baseball or soccer team. Essentially, you fill different positions with people that are good at each position. That way, nobody has to do everything. They simply fill a specific role.

My team is a cast of diverse characters and that's what makes it so fun. When they're involved, sometimes I forget how hard I'm working. Many of them don't even know they're on my team, but they're valuable just the same.

Motivator – someone good at picking you up when you fall down and re-energizing you

Positive Thinker – someone good at always looking at the bright side

Goal Guardian – someone good at keeping you focused on your goal and on track

Exercise Buddy – someone good at making workout time fun and social

Listener – someone good at being an outlet when you need to vent or talk about problems

Informer – someone good at circulating health and fitness info, ideas and opportunities

The Bizarre One – someone good at finding fun, interesting and crazy ways to stay active

So if you're struggling, if you're having trouble staying on target, if you're feeling frustrated, it might be time to start forming that Weight Loss Team of your own. Get them involved! Uniforms are optional.
Article created on: 3/11/2004


~~~~~~~~~~~~~~~~~~~~~~~~~~~~~~~~~~


"Think about the times in your Life you've really Succeeded at a Personal Goal. Chances are, you focused on it with intent, shutting out distractions and doubt. FOCUS is knowing what matters to YOU and COMMITTING to it. It's choosing to ignore the white noise in your own head. When you truly target your mind, Your Actions will Follow-and that is the Surest way to write your own future."
~~~~~~~~~~~~~~~~~~~~~

As posted by Spark people:

Todays Healthy Reflection:
Know your limits...but never stop trying to exceed them.

- Anonymous



Overcoming your personal "stop signs"

Many of us use our "limitations" as a stop sign for reaching our goals. While knowing our limits can safeguard us against injury and embarrassment, too often we use them as avoidance methods in our lives. What is holding you back from reaching your goals? How can you push beyond your comfort zone in a healthy way? Many dieters experience such limitations in on their weight loss journeys. Our bodies and minds are capable of overcoming much more than we could ever imagine if we just try. Today set new goals that may push you a little. Overcoming your personal hang ups and fears may be one of the most rewarding choices you'll ever make!



Self-love is the only weight-loss aid that really works in the long run.

- Jenny Craig, diet guru



Battle scars from the Diet War

Like Martha Graham, who said that "The body is a sacred garment. It's your first and last garment; it is what you enter life in and what you depart life with, and it should be treated with honor," Jenny Craig seems to know a thing or two about caring for your body and your self. In the Garden of Eden, eating was modeled as one of life's most pleasurable experiences. But then Eve took a bite out of that apple (so much for the low calorie, low fat, high fiber theory), and women (and men) have been at war with food ever since. Both of these quotes reflect this fact. Are your weight issues really a symptom of something else--boredom, depression, regret, or rejection? At the root of many issues is our self-loathing at worst, our self-indifference at best. Food is not the enemy. We are. Break the cycle of dieting and replace it with loving yourself enough to make good choices about your diet. Examine your eating habits this week. Are you honoring your body with your food choices? How can you love yourself back to a healthy relationship with eating? Take steps towards defeating the natural compulsion or craving that might take you down a path of regretful eating. Remember the sacredness of your own skin.

~~~~~~~~~~~~~~~~~~~~~~~~~~~~~~~~~~~~~~

I saw this on a friends Spark Page and I thought...I just have to share it with all of you!

"You don't need anyone's help to be
a failure in life. You can do that all
by yourself. But you cannot be a success
in life without the help of others.
One of the greatest lessons I've
learned about success is to remain teachable.
Ego, pride, resistance, procrastination and
fear are destroyers of success. If I seek
praise more than I seek growth, than I'm
out of balance. I've learned from the input
and insights of others. I've learned that
a diamond is dull without some polishing.
I've learned that the rose bush has
to be pruned in order to grow more beautiful
roses. The pruning may not feel good but the
gardener knows it must be done or the rose
bush never realizes its potential.
Insecurity, ego, pride and a closed mind
are weeds in your garden of success. You will
grow as you welcome the strengths, wisdom,
support, mentoring, feedback, pruning and
polishing from others."

- Motivational Speaker and Author, Jewel Diamond Taylor
~~~~~~~~~~~~~~~~~~~~~~~~~~~~~~~~~~~~

Don't Quit

When you've eaten too much and you can't write it down,
And you feel like the biggest failure in town.

When you want to give up just because you gave in,
and forget all about being healthy and thin.

So What! You went over your points a bit,
It's your next move that counts...So don't you quit!

It's a moment of truth, it's an attitude change.
It's learning the skills to get back in your range.

It's telling yourself, "You've done great up till now.
You can take on this challenge and beat it somehow."

It's part of your journey toward reaching your goal.
You're still gonna make it, just stay in control.

To stumble and fall is not a disgrace,
if you summon the will to get back in the race.

But, often the struggler's, when loosing their grip,
Just throw in the towel and continue to slip.

And learn too late when the damage is done,
that the race wasn't over...they still could have won.

Lifestyle change can be awkward and slow,
but facing each challenge will help you grow.

Success is failure turned inside out,
the silver tint in a cloud of doubt.

When you're pushing to the brink, just refuse to submit,
If you bite it, you write it....But don't you quit!

- Author Unknown

~~~~~~~~~~~~~~~~~~~~~~~~~~~~~~~~~

...Please feel free to stay a peace...look around...leave a comment to let me know you were here. I LOVE making new friends and I would love to get to know you as well. I'm sure I can learn from you and you can learn from me. Let's set off on our Healthy Lifestyle Journies Together...I can hold you accontable and you can help me when I am having a hard time helping myself. I am a BIG advocate for finding a Spark Group or Network of Friends to help you along to SUCCESS. Often times when left to our own...that all to familair negative voice just takes over and starts screaming untruths to us...Sometimes we might even believe what it says...Until, we come to our friends on SP and they bring us back to our senses once again and encourage us to just keep on trying. How many times have I heard myself saying the most awful things to myself...only to turn to another and encourage them to keep on trying...Why have I not been as patient and kind to myself as I am with another...Well...that is what my SP friends do. I am strong but sometimes that negative voice can be even stronger...that is when having a support network is so beneficial...All of us are on the same quest...there is strength in numbers...and the more friends you have encouraging you and believeing in you...the better your chances for SUCCESS!

~~~~~~~~~~~~~~~~~~~~~~~~~~~~~~~~~
~~~~~~~~~~~~~~~~~~~~~~~~~~~~~~~~~~~~~


Here is my story...

Now I finally have the tools I need to continue and further my success.

My name is Yolanda, from Cleveland, OH, and I am a nearly 40 year old mother of 2, ages7 and 4 (at this time). I found it easy to drop the weight after my 1st child was born. Gone in about 4 months...However since the birth of my son, (almost 5 years ago) the weight just won't go away!

I am a regular exerciser and have found it difficult to rid myself of these blasted 50 pounds! My scale goes up and down the same few pesky pounds. I am looking forward to watching the 200's leave my scale FOREVER. Since joining this site 5 days ago...I have already lost 2 pounds and I am looking forward to many more losses in my very near future. Slow and steady...one pound at a time.

*********************UPDATE*************
**************************************
*****

Since joining SP 168 days ago, I now have lost a total of 30 pounds (from my highest weight of about 220lbs) and I am still working on the next 40. I have changed my entire thought process. I no longer beat myself up for not being PERFECT and have adapted a philospohy of being CONSISENT. I read a fellow Sparkers comment one day and have taken it on for my own as well..."When my will power is failing at least I have my CONSISTENCY to rely upon". So long as I keep waking up every morning and trying again, I WILL reach my goal. I have so many Spark Friends who are living proof of that. I have also learned that there are soooo many other ways to measure your progress than a stinky ole' scale. I used to let my scale to have all the power and would allow it to determine my mood for the day. I now realize that even when my scale is not moving, or perhaps even goes up, I am STILL making progress so long as I am CONSISTENTLY achieveing my smaller daily goals. Before I lay my head upon my pillow at night I check in with my daily goals and I usually accomplish all or most of them. And you know what...it IS okay if I only accomplish 80% of them for that is still greater than not having tried at all.

~Drink at least (8)8oz of water/day
~Stay within Calorie Range
~Exercise at least 30 minutes most days
~Log My Calories and Fitness
~Eat at least 5 fruits and Veggies
~Take my Multi-Vitamin
~Watch my Sodium Intake
~Get 8 Hours of Rest Each Night
~Write in my Journal, BLOG, or Post, post, post



~~~~~~~~~~~~~~~~~~~~~~~~~~~~~

I Did It!!! I participated in my 1st 5k on June 21, 2008 and finished in 33:42 and came in 15th in my class. Not too bad for my first time out. I wanted to finish within 30 ~ 36 minutes so I achieved my goal and I feel AMAZING! Only 6 minutes seperated me from the 3rd place finisher in my class...so I have a new goal for my next 5k and that is to finish in the twenites...I am going to continue training and learning and by the next round I will be leaner, lighter, better, stronger, and faster! Whoot! Whoot!

~~~~~~~~~~~~~~~~~~~~~~~~~~~~~~~


Current Status:


SparkFriends

SparkTeams



My Ticker:
Pounds lost: 1.0


Recent Blogs:

Profile


Member Since: 10/25/2007

SparkPoints: 58,199

Fitness Minutes: 34,065

My Goals:
Achieve and maintain a healthy lifestyle, waist measurment, and BMI so I can be around for a very long time to enjoy my family and my future grandchildren.

My Program:
Continue to track my calories (seems to be what I have been overlooking) Drink half my body weight in ounces of water each day, journal my feelings, fitness, and calories each day, eat my fruits and veggies, and Continue to exercise and move on a daily basis. I workout 6 days a week most weeks. I do cardio most of those days, whether it is taking a group class or varying the machines...I do interval training where I warm-up, then run for a minute to 2 minutes at gradual increses...starting at about 5m.p.h. and increasing speed and duration (if I can last) up to 8.7m.p.h. so far. I run for as long as I can usually only 1-2 minutes and then recover for acouple of minutes, and repeat...then at the 2nd half of my workout I increase the incline on the treadmill to a level 20, set it to random so it is constantly changing inclines for me going between usually a 9% incline and 15% incline. I also use the eliptical machine and have been known to work at a level 17...I change it up everyti

Personal Information:
I am originally from Horseheads, NY, near Corning (where they make the dishes). I now live in Cleveland and have been here for 14 years. I have been married for 13 years to my wonderful husband and together, we have two incredibly beautiful and compassionate children.

Other Information:
I can not say it enough~ Procrastination is the thief of time. Stop waiting for another day to start over. Every choice counts, so start RIGHT NOW.


Profile Image