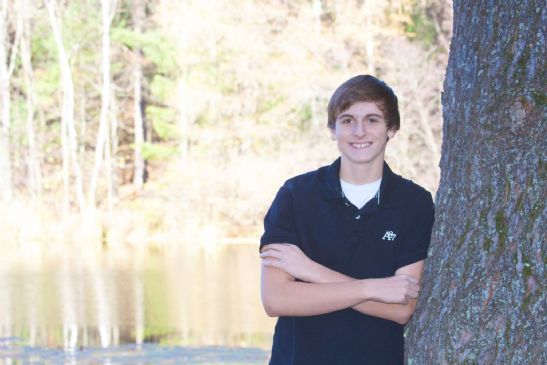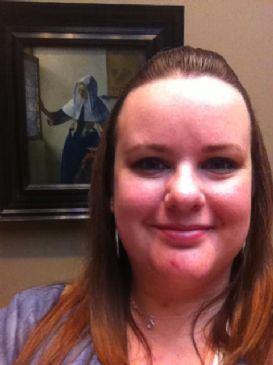 I have 36 pics in my gallery

Awards


Life is happening now, not 10 pounds from now.
No Weight Loss Surgery
A SparkPeople Story of Joy on a Journey:

Pounds lost total: 235

For extra real life info:
Follow me on FaceBook: facebook.com/indygirl4spark

I don't have an abundance of will power, nor am I a mega strong person. I am definitely willful and strong-headed, but those aren't exactly the same things. I've tried my whole life to lose weight, yet I gained 100 pounds every decade topping out in my 40's at 460 pounds. The diet ...
No Weight Loss Surgery
A SparkPeople Story of Joy on a Journey:

Pounds lost total: 235

For extra real life info:
Follow me on FaceBook: facebook.com/indygirl4spark

I don't have an abundance of will power, nor am I a mega strong person. I am definitely willful and strong-headed, but those aren't exactly the same things. I've tried my whole life to lose weight, yet I gained 100 pounds every decade topping out in my 40's at 460 pounds. The diet clinics love me. I have a lifetime membership to one. Others caught me for 2-3 go rounds, while a major one caught me for over ten.

I will burn with brilliant passion and perfectionism at first, but a slip up meant to me that I was a bad person and I had failed. This perfectionistic outlook led to bulimia in my teens and 20's. While it kept my weight somewhat in check, it made me miserable. I had to be perfect period. My goal? Unrealistic. I wanted to be a size 5/6. I was never meant for that. I was meant to be much smaller than the 460 pounds I arrived at in my late 30's, however.

I have low thyroid (slowed metabolism), fibromyalgia, a degenerating spine, herniated discs, pinched nerve bundles, arthritis, knees needing replacements, and clinical major depression--and the list continues. For several years, the pain and depression were too much for me. It's hard enough to be motivated when you have severe pain, but depression with it was completely crippling, leaving me bedridden and wheelchair bound. I resigned myself to life in my bedroom, where lying down hurt less. Really I was practicing avoidance. I didn't have to deal with the snickers, stares, comments, or pictures being taken of me with camera phones. I also no longer had to deal with the crippling pain as long as I was in bed. In staying home alone, I missed human interaction so badly that I would call the crisis line crying.

My husband became a caretaker. When I say that it makes me cringe. He had to help me in all aspects. He is still my caretaker, as I am still disabled by my illnesses after losing so much weight, but it has made thing more manageable. By staying in bed and not moving and allowing my husband to take care of everything for me, I was perpetuating my own unhealthy lifestyle and losing the chance to walk, shop, work... I remember giving up my choices. That's actually what living an unhealthy life is about.

I chose for myself not to have weight loss surgery because it is stomach surgery, not brain surgery. I am an emotional eater. When I went to the classes to prepare for possible surgery, I realized that most people there still had the same mindset- they were hungry. They complained about wanting to continue to eat after being full, craving things they knew were unhealthy choices, and not wanting to exercise. I was already at that point. That's when I told myself that having my stomach cut open wouldn't fix my particular problem. According to my best friend who had her life saved by the surgery, "If you have to ask the question of when you can eat normally again... the answer is never." Your whole lifestyle has to change after surgery, just as it does without surgery. I am for surgery as a last resort.

I fired my medical teams who all thought that being overweight was the sole source of my pain and problems. WHAT was causing the pain? It was severe! I couldn't move. When I finally got it diagnosed by somebody that listened, I had herniated disks, slipped disks, bulging disks, pinched nerves, spinal stenosis, degenerative disease, arthritis, fibromyalgia,2 knees needing replaced because they are bone on bone, shoulders both needing surgery and the list goes on with metabolic and depression issues. My doctor prescibed in home physical therapy because I was in too much pain to leave the house and frankly, too big to move.

I started my first movement with lifting shampoo bottles in bed and rolling my ankles, followed by just lifting my legs from a sitting position off the side of the bed. It didn't seem like much to me, in fact it hurt a lot, but it seemed useless at the same time. What were these small movements going to accomplish? I wanted to walk again! My PT instructor told me that every move strengthend me for my next. It did. Soon I was standing from a seated position and doing small steps and yoga in bed. I used an arm-bike for cardio. Eventually I was able to walk again.

My first decision in eating better was to remove the growth hormones from my plan. I started buying organic milk and eventually orgainic meat. I eat more naturally now, less processed because it aggrivates your hunger hormones less and keeps you full and feeling well. I also started watching portions, but there are tips and tricks to both of these things.

The most important tool I had was support. An eating plan WILL WORK IF you are in THE RIGHT MINDSET.

If you would like to get to know me better or like my blogs, you might like Team ~IndyGirl http://www.sparkpeople.com/myspark/groups_
individual.asp?gid=50783




Current Status:


SparkFriends

SparkTeams



My Ticker:
current weight: 230.0


Recent Blogs:

Profile


Member Since: 1/18/2008

SparkPoints: 100,090

Fitness Minutes: 51,810

My Goals:
Get through my Coaching Certification by September

Refine my eating to more whole foods/ less processed

Move more- Bike Riding- Learn it and Do it!



My Program:
Organic meats and dairy
Plenty of fruits and veg. And whole grains

Eat Cleaner- Whole Foods
Less Processed

Portion Control

Vitamin Therapy

10+ fitness minutes daily

New Path Thinking

Personal Information:
FaceBook: facebook.com/indygirl4spark



Other Information:
Looking for friends in the Fishers/ Noblesville/ Carmel/ Westfield/ Northern Indianapolis area


Profile Image