| | |
| --- | --- |
| | AANGEL3's Recent Blog Entries |


Thursday, July 31, 2014
I'm so ready for this week to be over. It's been a long, slow slide to Friday. The only time the time has gone too fast is at night, when I'm trying to write. Then it speeds right along and it's midnight before I know it. I have to force myself to go to bed. Then I'm back up at 4 AM with hubby. Of course I do go back to bed when he leaves for work at 4:30. I don't have to be up to get ready for work until 6:30. I figure I get a good two hrs more sleep. Of course I also seem to hit the snooze button at least once each morning.

. Still I mostly get out the door to head to work by 7:15 or so. A stop at Starbucks near work and I'm good to go. At least until lunch, then I hit the gym. But this week is dragging!

I've come up with new strategy for writing. Instead of setting a dark room, working only by the light of my computer monitor, in the dead silence of night, I'm going to use our older laptop and work in the living room. With the PC room right next to our bedroom I couldn't turn on the light (it would disturbed hubby), the room is smallish, and I was feeling confined. I couldn't play any music (see the hubby comment) and when I tried to use my iPod with ear buds...I heard "voices" other then the music. It made it way to scary, creepy to sue the iPod. By moving into the living room (after hubby goes to bed) I can have lots of space around me and listen to music (as long as it's not too loud). A win-win I'd say! So I cleaned all the old race crap off the old laptop last night (all of it is on the newer race laptop), did a defrag on the hard drive, updated the anti virus/malware software, and downloaded the Scrivener (I bought a license for it that's OS based). I'm so ready to try it out tonight! Right after Dominion and Defiance (or during..we'll see).



Eating last night was pretty good. We had fish (Coconut/Mango encrusted Tilapia). And I'm good so far today. No workout though. Just before I was going to go down, my tummy started acting up. So I stayed at my temp desk (long story there) and worked on chapter 3. It's still bothering me so I'll be short on calories burned today.



That co-worker that used to ride to and from work with me asked me if I could give him a ride home last night (his truck is in the shop). I said yes even though he's really too big for my car. So today he did the same thing and asked if I could give him a ride to work on Monday...maybe. It's not really out of my way but the guy can be an a$$.



OK..that's it for me today. I need to get back to work. Have a great Thursday and boy..I hope tomorrow goes fast!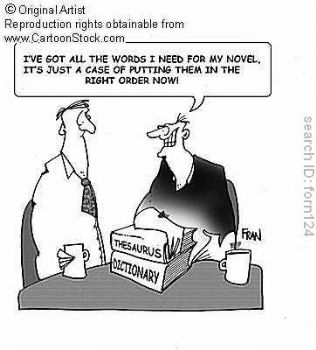 Wednesday, July 30, 2014
Unbearable slowness today! The slow slide into the weekend continues. I swear the most exciting part of my days this week (other then seeing my hubby of course) has been being able to get some writing done at night. And even then O kind of got stalled on a point in chapter 2. I decide to move on to what I had started for chapter 3, but I keep coming back to 2. I think I have a fix, but we'll see. This writing stuff is hard people!



I decide to try to put some poems I wrote years ago into eBook format, that didn't go so well. I needed to play with the writing software some more. Besides..most of those poems are so NSFW or small children! Or children at all! That was during my naughty period (at least in writing poems) and really..didn't we all have a web page full of poems at one time or the other?

Anyway..something I can play with.

So eating wasn't the best last night. I stopped to pick up some cantaloupe and ended up with some salt water taffy and a butterscotch muffing. o I was over calories for the day. And this morning there was donuts (yes I had ONE!). We're having fish tonight for dinner,. Hubby has a Union meeting tonight..about now in fact (it's 4:38 here). That gives me time once I get home to cook.



OK...I'm outta here peeps! Have a great rest of Hump Day!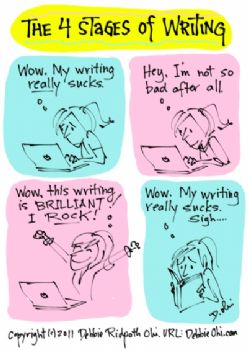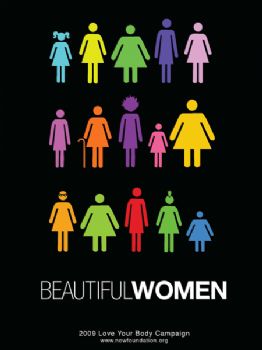 Tuesday, July 29, 2014
Man..is it me or does this week seem to be going slow? Or maybe it's just my work day that's dragging. I know the time seemed to fly by last night as I worked on my book. Three hours had passed before I knew it. I'm still not sure if I'm 100 % happy with chapter two. But I'll leave it and move on to chapter 3. I do know one thing that has surprised me in doing this and that's I'm somewhat of a prude (yep Calen..even with all the paranormal romance I read!). There are just some words I have trouble putting into writing. But I do know this gene somewhat (again..I've a LOT of them) and I know where to use them. I'll just have gird my heaving loins and use them.



It was cloudy here with scattered thunder storms, still hot, but as close as we get to stormy, chili making weather here. So that's what I did. I made chilli for dinner. And it was GOOD!! We have a breakfast Potluck coming next month at work, I'm thinking of trying a French Toast bake. I might have to give it a trial run before serving to co-workers. Besides hubby doesn't mind being my guinea pig for new food items..at least most of the time he doesn't.



So that's all I have right now. Other then the same old eating has been good so far today and did my lunch time workout! So have great rest of your day and lets hope the week goes faster!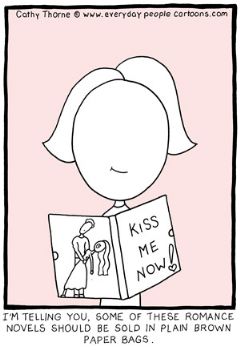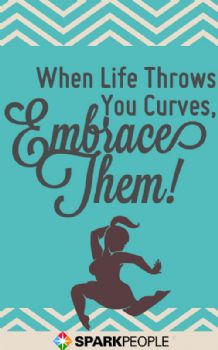 Monday, July 28, 2014
This is my standard Monday weekend update blog. So grab a seat and her we gooooooooo!!!

Friday night I was going to make these ribs we bought for dinner but they took an hour to cook, and since I don't get home until almost 6 from work, there was no way I was going to cook them. Good thing I had some chicken cacciatore in the freezer. We'd made a bit batch the week before. I tossed together a small bowl of tater salad, added a slice of garlic bread for each of us..and we had dinner! Plus some ice cream.



Saturday we did the normal things..Starbucks for coffee, grocery shopping, some window shopping at Lowe's, gassed up the truck, hit up the International Market for fixing to make Pork Guisantes (Filipino Pork and Peas) for dinner. It rocked!! Then home.



I'm sure you all know by now that I'm trying to write a book. It seems to be going pretty good. I have the help and input of my BFF (Thanks Calen!!

). I value her opinion so much! So Saturday night, after hubby went to bed, I sat down to get some writing in. I turned the light off in the house and dimmed down the light in the room with out computers. There I was typing away when I noticed how quiet it was. Almost scary quiet. So I grabbed my handy dandy iPod (the ONLY Apple product I own and then only because it was free), plugged in my ear buds and was rocking out to Katy Perry (iPod was on shuffle, continuous play, I'm on a Katy Perry kick right now) when I felt someone behind me. No one was there...and then I started to hear voices! Talk about spooky! I took my ear buds out and didn't hear anything, put them back in and there were the voices again. Kind of like hearing the TV on in the living room. Maybe I have a "ghost writer"! Needless to say I won't be using my ear buds any more. I'll just keep the volume down on my music.



Sunday was about the same. We went to Starbucks then home. Hubby and I pulled electrical wires until it got to hot to be outside. We're adding an outlet next to the trailer so we don't have to tun a long cord to power it up while parked. Chuck will finish it on Friday. I did have a mess to clean up in the fridge in the living part of trailer, seem a Diet Cherry Coke can exploded in there in the heat. We'd unplugged the fridge for the summer. I just left two cans of pop in it. So I cleaned all that up (didn't take long..small fridge

). Then hubby watched NASCAR and I did laundry, vacuuming, mopping, and bathroom cleaning. Then rearranged my underoos drawer, my lingerie drawer (I had forgotten I had some of the sexy stuff!), and my socks drawer.

Dinner was the ribs I had wanted to fixed Fri. And they were darn good! I made another small bowl of tater salad, and the last of the garlic bread. Topped it off with 80 grams (1/2 cup) of Blue Bell Southern Peach Cobbler ice cream. After hubby went to bed, I did some work on my book.

And now it's Monday. Eating so far today is good. I worked out (this is elliptical week) and now It's getting close to time to head home!

So everyone have a great rest of Monday and lets move on to Tuesday!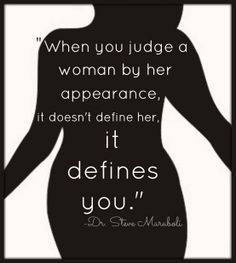 Friday, July 25, 2014
This was going to be a typical Friday blog. Filled all the leftovers from my week. The things I wanted to blog about but forgot to add each day. Then I saw this on my Facebook page and decide this was more important to share and blog about. The first two sentences in this blog are me.They are the first thoughts that go though my mind when seeing a picture of myself. Here's the link to the blog. I cried a bit while reading it.

"Exposed by My Children for What I Really Look Like"
www.huffingtonpost.com/bridgette-whi
te/exposed-by-my-children-for-what-i-r
eally-look-like_b_5613551.html?ncid=fc
bklnkushpmg00000063

Like the blogger, I feel horrified when seeing myself as I am now. It just drives home to me that the image I have in my head of myself is so totally off base. Sure I know I'm fat, but in my head I'm not THAT fat. Am I? Who knew mirrors could lie, because even when I look at myself in a mirror I don't see the same thing that I see in pictures of me. My mind sees an overweight older woman, but a FAT one?

Unlike the blogger, I'm still dealing with hating my body and how it really looks. Some days I can almost face the reality that I'll never be 135 pounds again, some days I can almost convince myself that it's OK to be this weight and that I can be healthy at this weight. Almost...I guess I'm still a work in progress and will probably always be one. I have to learn to love myself as I am.

Like the blogger, I'm not giving up on the exercising, the eating right, losing the weight. I too want to be around for a while yet. But right now..I think I'm my own worst enemy. Where I am doing OK working out, I'm messing up in the eating dept. So much to work on!

Yeah eating..last night wasn't the best. But I did get my workout in today.

I'll sign this off by saying TGIF and have a great weekend!





1 2 3 4 5 6 7 8 9 10 11 12 13 14 15 16 17 18 19 20 21 22 23 24 25 26 27 28 29 30 31 32 33 34 35 36 37 38 39 40 41 42 43 44 45 46 47 48 49 50 51 52 53 54 55 56 57 58 59 60 61 62 63 64 65 66 67 68 69 70 71 72 73 74 75 76 77 78 79 80 81 82 83 84 85 86 87 88 89 90 91 92 93 94 95 96 97 98 99 100 101 102 103 104 105 106 107 108 109 110 111 112 113 114 115 116 117 118 119 120 121 122 123 124 125 126 127 128 129 130 131 132 133 134 135 136 137 138 139 140 141 142 143 144 145 146 147 148 149 150 151 152 153 154 155 156 157 158 159 160 161 162 163 164 165 166 167 168 169 170 171 172 173 174 175 176 177 178 179 180 181 182 183 184 185 186 187 188 189 190 191 192 193 194 195 196 197 198 199 200 201 202 203 204 205 206 207 208 209 210 211 212 213 214 215 216 217 218 219 220 221 222 223 224 225 226 227 228 229 230 231 232 233 234 235 236 237 238 239 240 241 242 243 244 245 246 247 248 249 250 251 252 253 254 255 256 257 258 259 260 261 Last Page

Get An Email Alert Each Time AANGEL3 Posts