| | |
| --- | --- |
| | ALOVE1967's Recent Blog Entries |


Monday, June 24, 2013
In the immortal words of Britney Spears...Oops, I did it again! Got lazy, stopped doing all the things I know I should do...and regained the 6 pounds I had recently lost. By the grace of God I did not get back up to 250...that weight I swore I'd never be again, but damn close...this morning the scale read 249.8.

I am mad at myself, but not wasting time and energy on beating myself up...what I really need now is to show myself some love...tough love perhaps, but love nonetheless.

For me failing to plan really does = planning to fail. I have been eating on the fly a LOT lately and not scheduling exercise into my days and the results are literally showing all over. The upside of this is, I know exactly what to do, and I have already bought some healthy foods to get it started, and have a good workout video I can do in my living room since the thermometer is hitting the mid to upper 90's pretty much daily now here in Arkansas.

Also, I have a new boyfriend in my life, and guess what...he SKATES too! For those of you who don't know, I love to roller skate, and when I had the best success losing weight I was going skating weekly with a friend of mine. Unfortunately that dear friend (her name was also Amy) was taken from me when she went in for some dental surgery and they gave her too much anesthesia. Her family was kind enough to give me her skates, but I didn't know if I'd ever get back into skating again without her. Its not much fun by yourself, especially when it just reminds you of the person you are grieving the loss of.

My new boyfriend and I have gone skating the last 4 Sunday afternoons, and I am getting my groove back, and have even started wearing Amy's skates...hers were practically brand new while mine were pretty old, in fact before she passed away I had been thinking of buying some new ones. Its like she's there with me, a little bit anyway. I am pretty sure she approves...she always used to say how cool it would be if we both found "dudes who skate" lol.

So here I am, having fallen down again...and getting back up.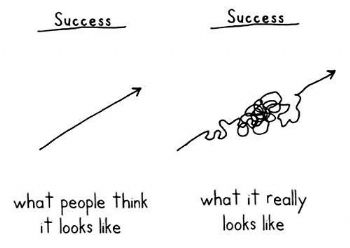 Thursday, May 02, 2013
I am going to use this blog entry to challenge myself to work out more. My main choice for exercise is walking, either outdoors or using my Leslie Sansone Walk Away the Pounds video, which has 4 different workouts on it. The workouts are 1, 2, 3 & 4 miles. I haven't used this video very much yet, so I've only done the 1 mile workout so far. I hope to feel ready to try the 2 mile or maybe even the 3 mile by the end of the month. I will edit this blog daily to fill in what type of exercise I did.

MONTHLY GOAL: Exercise at least 5 days per week


DAYS:
1- 1.4 miles outside
2- 1 mile WATP
3- 1 mile WATP, .5 mile walk outside
4- .5 mile walk outdoors
5- rest day
6- 1.4 mile walk outdoors
7- 1.4 mile walk outdoors
8- 1.4 mile walk outdoors
9-
10-
11-
12-
13-
14-
15-
16-
17-
18-
19-
20-
21-
22-
23-
24-
25-
26-
27-
28-
29-
30-
31-

Leslie miles = 2
Other miles = 6.6
Total miles = 8.6

Other exercise:




















Tuesday, November 06, 2012
On November 1st I posted a blog entry about starting over with the new approach of weighing & measuring on the 1st of each month ONLY. I figured this would help me focus on my eating habits/exercise, and how I actually FEEL as a result of what I'm doing instead of focusing on whether or not it's making that scale move. After all feeling better, and yes, looking better, are what it's about, not about what that little contraption has to say about how I'm doing.

I am a NOTORIOUS scale-hopper...that thing seems to have some kind of gravitational pull that sucks me in if I get anywhere near it, so I knew this would be kind of tough for me, but vowed to do what it took to stick to my plan to not weigh again til December 1st. Turns out what it took was to take the scale out of the bathroom and stick it in my son's closet and tell him not to give ti back to me til December 1st! LOL! It was taunting me every time I entered the bathroom. I resisted, and have not weighed since Nov 1st, but it was a daily struggle to stay off of it, so I decided I'd just remove the temptation.

When I did it, my son looked at me like I was a little nutty (which I am) and said, "I hope I don't forget to give it back to you on that day." Oh son...you silly man (he's 21), you won't HAVE to remember, because I will be coming for it!

Well I realize it hasn't even been a week yet, but so far I think this is actually VERY helpful to me! I am paying attention to what I eat, tracking it all, and making sure I get plenty of water, and tracking that. I'm not on board with my exercise yet...the time change along with an increase in my workload means it has been dark when I get home from work, so I'm going to have to push myself to work it in while I watch tv or take breaks at work (god forbid! lol) and go walk around the parking lot or something. Most importantly I am starting to feel better already. Too soon to feel a difference in how my clothes fit, but my energy level is improving and I'm starting to get that confidence back that comes with feeling like I am actually in control of my eating habits.

So far, so good!






Thursday, November 01, 2012
Well once again I have been away, but am happy to say that this time I didn't backslide so badly. I only regained about 5 pounds before getting my tail back here!

I have decided to try a new approach. I am a self-professed scale-hopper, or at least I am when I am trying to eat right/exercise, etc...when I am "off track" I don't go near that thing! LOL! But when I am "on track" I get on the scale every morning, and often get on it more than once a day, and I know that can be detrimental but I do it anyway. I plan to weigh once a week, and find myself on the scale daily.

Well now my plan is to get on the scale on the 1st of every month at least for now. I weighed this morning, and do not plan to weigh again until December 1st, and then again on January 1st. At that time I will decide if this is working for me or if I should go back to weekly weigh-ins. I will also take monthly measurements, and I got a new tape measure for a new start!

The reason I think this might be helpful is that over an entire month, as long as I'm actually doing the work, I should always have a loss when I weigh in. It may not always be as much as I expect, but sometimes it might be more, and as long as the scale is moving in the right direction, then what I am doing is working, right?

Also this will make me more aware of OTHER changes that come with living a healthy lifestyle. If I am not only focusing on what is happening on the scale, I am more likely to notice improved endurance, better sleep, more energy, improved mood, stronger muscles, and yes, changes in how my clothes fit! In all reality that is what we are really working for, right? It's not actually ABOUT the scale, so why put so much focus on that little contraption?

I think I might actually have to put the scale somewhere that I can't easily get to it so I am not tempted. lol Wish me luck!




Tuesday, August 07, 2012





Hi Fellow Sparkers! - wanted to get your attention, because I believe I have been receiving mail thru the SparkMail system from a scammer. This person calls himself PAULTANNER and claims to be looking for information to help his mom lose weight. I replied to his first email giving some tips about how to use this site, and then in his 2nd email he thanked me for the tips, then said he's actually interested in being friends with me, and can we start an email correspondence, and he leaves a hotmail address and asks me for my personal email address.

The reasons I believe he is a scammer are: his letters are written in such a way that indicates that english is "his" second language, they also tend to arrive at around 4am CST, indicating that this person probably does not live in the US. Furthermore, whoever this person is, they are trying to take our correspondence off of this site and find out my personal email address, and then of course there's the fact that he claims to be doing this to help his "mum" but has not set up a profile for HER or had her contact me in any way. Also he does not have a SparkPage, just an ID.

I have found through using dating websites that these scammers often target overweight 30-40-something women thinking they are probably vulnerable to a man who claims to be very caring, attractive, financially secure, and most of all, interested in them romantically. They use a lot of flowery language, talking about how they can see the woman's inner beauty radiating in their eyes/smile, whatever. They often come off as too good to be true, because they are.

One such man contacted me through MySpace many moons ago, and his pictures were just way too pretty, as was his story. Attractive, successful, caring, lonely man who's wife had passed away, lived in California, but was currently out of the country on business...yeah...right....he walked right out of a Lifetime special! LOL! I googled "male models" and found the same set of pictures on an amateur modeling website within about 5 minutes tops. I contacted the website asking them to notify this aspiring model that his pictures were being stolen and used by at least one scammer, providing a link to the MySpace page they were posted on. I reported him as having a fictitious profile on MySpace and included links to the modeling site where he swiped this pictures.

I also contacted other women who were listed as friends on his page and found that he had been giving them all the same sad story, with a few conflicting details here and there. I struck up a friendship with one of these ladies and while I had blocked this jerk off from contacting me, she decided to follow along and see where he'd take it. He eventually got around to telling her he wanted to meet her, but all his money was tied up in investments or foreign accounts or some such nonsense and would she mind paying for his plane fare, with the plan of him paying her back plus extra when he arrived. It seems insane that anyone would actually fall for one of these scams, but apparently they do, because otherwise they wouldn't keep trying.

I wanted to make sure you were all aware of this person, in case they have found you through my page and been emailing you also.

I reported his most recent email to Sparks telling them I believe he is a scammer and asking them to please investigate.



1 2 3 4 5 6 Last Page

Get An Email Alert Each Time ALOVE1967 Posts