Wednesday, October 15, 2014
Last night I was very stressed out and my eating didn't go as planned. I am a perfectionist. Last night I was being reviewed while I taught my class. Meaning there was a woman just sitting and watching and taking notes. Being the first day back after Thanksgiving I ended up with just under half my class showing up. I was starting a new unit on Publisher. It was then discovered that only 1/3 of my class actually had this program on their lap-tops. (Okay this got me a little agitated. Didn't the college let the students know what they would need to complete the program?) Regardless, as a result only a fraction of the class could work and follow along while the others had to sit and listen. Two students fell asleep. Asleep! Fully, heads on the desk asleep! This had never happened and of course it has to happen while the reviewer is in the room!

I think I was just being hard on myself. The students were attentive. And I was clear. I guess it's just because I am new to teaching college students and I would like to continue doing this on a part-time basis.

When I got home my mind was analyzing everything I had done while the reviewer was in the class. And I mindlessly nibbled on chocolate chips, cheese, grapes, and had a toasted cheese sandwich for dinner. Not what I had planned. Instead of beating myself up....I went to bed and said - tomorrow is a new day.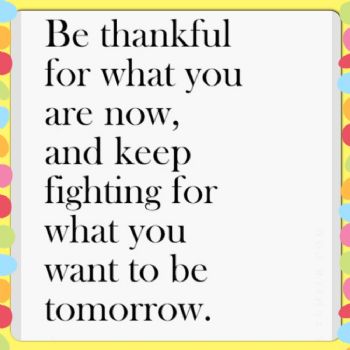 This morning I woke up and did Get Lean Intervals.



Wow! This workout is awesome! This is an interval workout that alternates between cardio and strength. Again the strength sections are about endurance so you use a light weight. But holy moly do your muscles get worked! I was loving this workout. It made me feel awesome and I definitely had that sense of accomplishment when it was done.

I next went on to the Extreme Core Circuit. This is an ab workout done on the ball with weighted gloves. Wow! I seriously had nothing left after this one was done. My abs were so sore!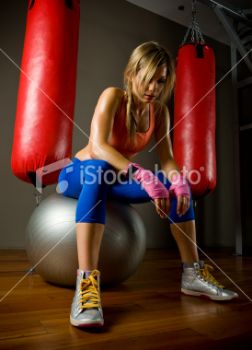 Two things I had set out as my goals this year were to be able to 'go with the flow' more and to ask for help. I have to say I am doing much better at not having everything so tightly scheduled and am more often asking my hubby with help on chores. I still have my days where I am in a panic over my to-do list and my hubby reminds me that I don't have to do all of it - that he can help. I also have days where I freak out because my to-do list is way too long and I have no idea how I can finish it all. Like two Friday's ago. I had a huge to-do list at work at my full time job, term tests to mark for my part-time job, and as I was getting ready for work I realized I hadn't done laundry all week and it was in sorted piles on our bedroom floor, the bathroom was a mess and I say some dust bunnies. I had no idea how I was going to get it all done. I left the house so stressed out. When I came home from work my hubby says 'well I ended up having the day off work because the boss screwed up the blueprints...so I decided to surprise you..." I walked into the house and it was cleaned, all the laundry was done and folded, and he started dinner! Then he said ' hunny next time you feel overwhelmed let me in on your to-do list and we can split it up and conquer it together."

So sometimes I still need to be reminded that my hubby is there to help. I think it may come from my childhood. My dad had to commute far to work so he left around 4 am every morning and didn't get home until dinner time. He would go to bed shortly after due to his early rise. He was great on the weekends and we never felt neglected or anything like that. But I realized the other day that my mom did the brunt of all the household chores. This included cleaning, laundry, lawn cutting, dinners, shopping, garbage/recycling, etc. In my mind is was normal for my mom to do it all. So I assumed that's what was expected of me.

But my situation is different from my parents. I am not a stay-at-home mom. I work full time AND teach part-time. I made the decision that my house will be a little messier than most people. But I want to spend my weekends with my son and husband. Yes I will clean. But I am not going to spend every spare moment cleaning. If that means my house may look a little messier. Than so be it. I ensure the house is clean enough for my son to run around - meaning we have weekly chores we do. I find that if I do one load of laundry a day during the week I have much less to do on the weekend. And every so often the hubby and I do an intense cleaning while the little guy naps. It works for us. Our house may not be ready for a photo shoot but it's hygenic and that's what matters.