Friday, September 16, 2011
Before Friday, September 16, you are challenged to do 2 hours of Strength Training
over 4 days.

Done

Monday - Upper body w/5 lb dumbbells - 50 minutes

Tuesday - Lower body w/bodyweight - 30 mintues

Wednesday - Core w/bodyweight - 25 Minutes

Thursday - Upper Body w/5 & 10 lb dumbbells - 40 minutes

My Monday upper body felt to easy so I went to the garage and dug out the 10 lb dumbbells, I used them for most of the exercises, and I did not rest as much between sets just grabbed a swig of water every now & then. That extra 5 lbs makes quite a difference this one kicked my buttkiss! Still have to do muscle failure and 1 hour between Friday & Sunday.

30 Minutes Friday, 30 Sunday = 1 hour complete

Muscle failure - squats (every 15 or so I had to rest for a second and take a few deep breaths so I am not sure if it was done right) 120 total and I can guarantee that my muscles were failed!

Some proof pics & random pics
Proof pic the sweat is hard to see but it was there!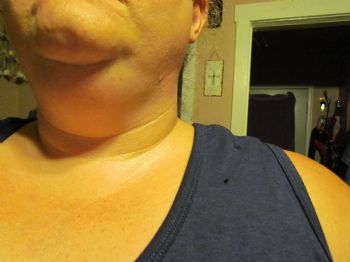 My lunch today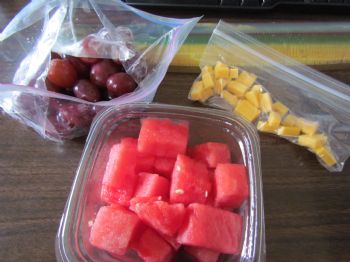 The Lake we have fun at & my raft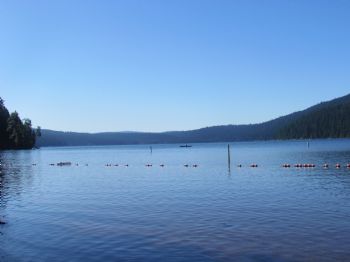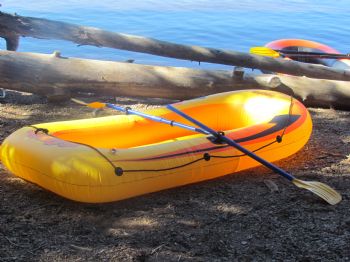 It's starting to get chilly in the mornings, chilly enough to make mist over the river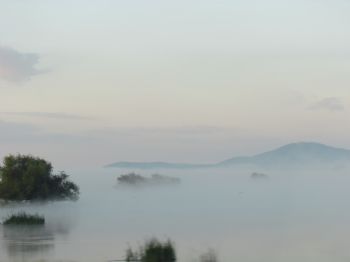 One last pic, I loved the sun through this tree