| | |
| --- | --- |
| | BOBCATGIRL76's Recent Blog Entries |



Sunday, September 14, 2014
As promised, here are my pics from this weekend.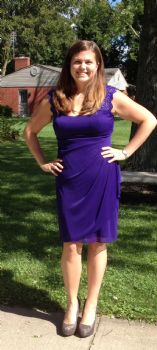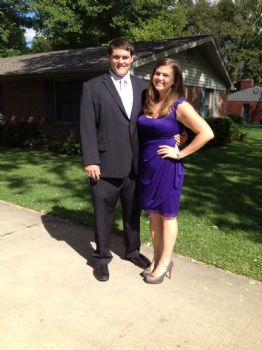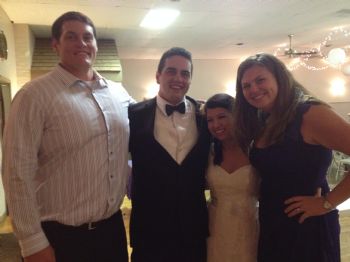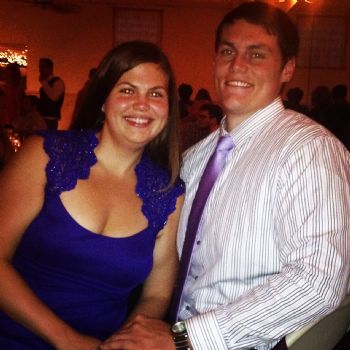 It was a great event, and the last wedding before ours!

November 15th is just 62 days away!

So I'm hoping to really buckle down on my eating and exercising so I look and feel my best for the wedding.

Hope you all had wonderful weekends!






Wednesday, September 10, 2014
Hi Everyone! Sorry I haven't written in a week. We moved in on Friday and have been getting settled in. We still don't have internet access at our house, and today was the first day I had a computer at work. So I'm glad to finally be able to check in with you all.

Sunday morning, J.D. and I went for a bike ride on the bike path near where we live, and had a great ride. I even got messaged by one of my SparkFriends, saying she saw us out riding! What a small world!

We went grocery shopping and bought tons of fruits and vegetables and lean proteins, and my body is already feeling better than it was when I was eating junk during the last two stressful weeks.

I also had a non-scale victory yesterday. I received some nice new clothing because we're supposed to represent the University during recruiting days, and they were all size small. I panicked and tried to return them saying I'd specifically requested mediums, but they let me know they were unisex/men's sizes so they figured I'd be able to do a Small. And I did! Size small pants, jacket and sweatshirt! Crazy!

Another set of friends is getting married this weekend, so J.D. and I will be going to that. I'll be sure to post pictures. I have a new navy blue dress that I think will look really nice in pictures.

Hope you all are having a wonderful week!






Wednesday, September 03, 2014
Gah. I had this entire blog already typed, and then my window shut down for absolutely no reason...

So here I go again.

I apologize for my lack of blogs this past week. We were lucky enough to get the house we put in an application for (we're renting) and I've spent most of the last week packing up my life, and shopping at garage sales for furniture to fill said house.

In the craziness of this new job and new house, I've let a few (okay, 6) pounds creep back on. I knew I was doing it to myself, every time I made a less healthy choice, but I kept justifying that once I'm in Michigan I can get back into a good workout and healthy eating routine, and right now I just want comfort and whats quick and easy.

But still, I've not given up SparkFriends. I refuse to let go, and regain all my weight, so no worries there. I've just found it very easy to maintain in the 170s, and when I eat poorly, I can get back on track with a good healthy food day and return to normal. However, lately the poor food days have outweighed the good ones, hence my scale rising again.

But my mindset on the scale has even changed. I've been so busy, I haven't been weighing as often. And my mindset on clothes have changed too. When going through clothes to pack or donate, I find myself keeping clothes that I look and feel good in, regardless of size. There were some size 10s that were too big, so I donated them, but a pair of size 12 pants that fit great that I kept. I don't care so much about the number anymore. Yes, I'm a freak of nature that can wear size 6 up to a size 12 comfortably, but it's just not a huge deal anymore. I'm not as body conscious as I used to be, and I'm happy about that.

I will miss my parents immensely. They are two of my best friends, and it will definitely be tough not seeing them every day. But I know they are happy and proud of me, and that's really all that matters. I'll also miss all of my friends, but I think this new adventure will be great for J.D. and me.

Got to go now, but I will try to post some pics of the house after we move in this weekend. If we have internet. I'm not sure how soon that will be set up.

Thanks for reading Sparkfriends!






Wednesday, August 27, 2014
Today, I made my page public again and it couldn't come on better day.

DAY ONE THOUSAND.

When I joined SparkPeople back in December 2011, I was hoping that somehow, this time it would be different. That all my failed attempts and weight loss were out of my system, and I'd somehow manage to really get it this time.

And I did.

But not without the help of thousands of SparkFriends and readers who made comments on my pictures and blogs, encouraging me when I was down, and giving me suggestions when I had questions.

Through SparkPeople, I found articles about becoming a runner. I also found SparkFriends that suggested Couch 2 5k. Other SparkFriends sent me a link on how to train for a half marathon.

And then I ran a half-marathon.

So many people celebrated with me when I reached One-derland. And so many congratulated me every time I had a non-scale victory or dropped a pant size.

And I blog about it all the time, but the support I get from my SparkFriends is what keeps me going. Every time I hit a bump in the road on this journey I'm on, I know that I can come here, share what's going on, and find support and that's what SparkPeople is really about.

Whether you're new to the site, or have been here for years, the site and the people on this site are constantly finding ways to make this whole losing weight and getting healthy thing a little bit easier.

I am so thankful for SparkPeople and how it's improved and changed my life.

Now, I'm off to training for my new job. J.D. and I both start September 8th and are hoping to hear back today on a house for rent we put in an application for. If we don't get it, we will just have to keep looking, but I think this house is meant for us, and I hope that we get it.

Thanks for reading, Sparkfriends. And for putting up with my ramblings for 1,000 days.

I love this site, and am so grateful that you all are a part of my life.






Thursday, August 21, 2014
I was offered the position I interviewed for at the University of Michigan and I start September 8th!

Thank you so much for all the positive vibes and good thoughts.

I plan to make my page public again in a few days when the background check is totally complete.

I'm getting a headache so I'm gonna lay down, sorry for the short blog.



1 2 3 4 5 6 7 8 9 10 11 12 13 14 15 16 17 18 19 20 21 22 23 24 25 26 27 28 29 30 31 32 33 34 35 36 37 38 39 40 41 42 43 44 45 46 47 48 49 50 51 52 53 54 55 56 57 58 59 60 61 62 63 64 65 66 67 68 69 70 71 72 73 74 75 76 77 78 79 80 81 82 83 84 85 86 87 Last Page

Get An Email Alert Each Time BOBCATGIRL76 Posts