| | |
| --- | --- |
| | BOBCATGIRL76's Recent Blog Entries |



Wednesday, September 24, 2014
Hi Sparkfriends.

I have to thank you so much for reading and commenting on my last blog. In no way was I trying to seek out compliments, but I appreciate all the nice comments about the pictures. And yes, I realize I am my own worst critic. And I'm working on that every day.

But your comments also made me rethink my plan for the next month. Whole30 was great, and the food isn't as restrictive as it sounds, but when I was done with the Whole30, I felt terrible when I ate things that weren't on the plan. Since my wedding is only a few weeks after, I'm worried that if I eat my own wedding cake, I might feel sluggish and sick.

Now this isn't to say that I'm just going to eat crap until then so my body is used to it, but I'm just going to go back to what I did when I first joined SparkPeople. Track all my food, and try to exercise as often as I can and live a healthy lifestyle. Thinking about the beginning of my journey on SparkPeople made me want to look at some data.

Here is the graph showing my weight loss on my first year of SparkPeople.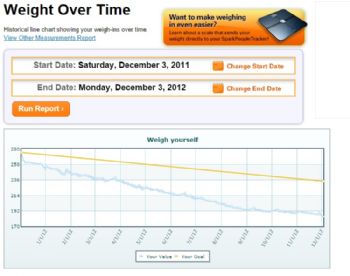 Such a beautiful downward trend showing the 90 pounds I lost in the first year.

Now, here is the graph showing my weight loss since that one year mark.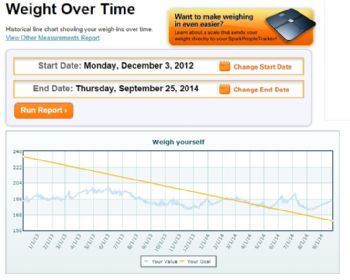 When I first looked at it, it looked like maintenance to me. No trend what so ever. But then looking closer, I see that most of 2013 I spent bouncing around in the 180s-190s range, and in 2014 I've been more in the 170s-180s range.

And I had another ah-ha moment.

Thanks to all of you who said, maybe it's just not what your body wants to do right now.

And it helped me realize that I've been successful. I lost 90 pounds in my first year, and I've kept it off. And since then I've been slowly lowering my maintenance weight. So instead of hoping to get to 159 by my wedding day, which we all know is completely unrealistic now, I'm happy with how far I've come and how long I've maintained. And maybe in 2015 I'll move to maintaining in the 160-170 range, and then in 2016 finally hit goal of maintaining in the 150-160 range.

Regardless, I realize how far I've come. And for that, I'm extremely grateful.







Tuesday, September 23, 2014
Sometimes when I think about my weight loss journey, I feel like I've got a split personality or something.

In no way am I making light of mental health issues, so please don't get me wrong on that.

But some days, I'm on top of the world and so content with where I am that I don't even think about losing weight.

And other days, I'm hit smack dab in the face with a reminder.

This weekend was my bridal shower and it was a beautiful event full of laughter and the love of family and friends.





The Welcome Banner




Our dessert table, complete with cupcake wedding dress cake. The writing says "Here's to the Future Mrs. J.D...."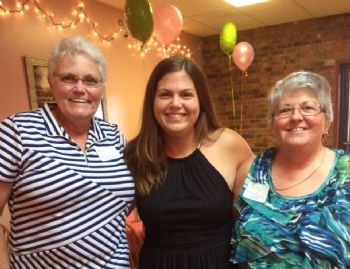 My mother-in-law, myself, and my mother.




My aunts and my mom.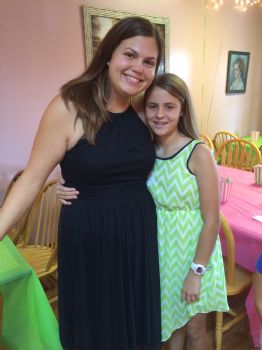 My sweet little cousin who surprised me at the shower.

This was a wonderful day and I have nothing but great memories. But in these pictures I see the 10 pounds I've regained since my birthday. I see it in my face and double chin. And in the pic with my cousin in my arm or little belly bump that almost makes me look pregnant.

And it's so silly. Because most of the time, I'm comfortable who I am. I've discovered it's very easy for me to maintain in the 170-180 range.

But now I'm back up to 183.6. And yes, I still fit in my clothes. And yes, I still run 5ks without trouble.

But I don't know.

I've just never met my goal.

So my constant inner struggle is that sometimes, I'm fine where I'm at. And other days I want to keep pushing myself to reach my goal, because some of the negative feelings start creeping back.

Anyways. I've always preached honesty when it comes to keeping myself accountable.

So here it is. I'm up 10 pounds since my birthday. So I've decided I'm going to do another Whole 30 the month of October. And also try to finally complete Jillian Michael's 30 Day Shred during October.

Even if it takes me another 2 years to finally reach my goal, I just want to say that I reached it.

Thanks as always for your support SparkFriends.








Thursday, September 18, 2014
Last night I decided to go for a run in my new neighborhood.

And as I ran down the street, I passed a house with two kids standing in the front doorway, and kid on his bike on the front porch. And I heard something about "your momma so fat...." blah blah blah. Then I thought he commented on my personal appearance and maybe something about I shouldn't be wearing spandex or something. Just things kids do. I continued on my run.

I was running at a pretty good pace between an 8-9 minute mile, which is always where I start, but being in a new neighborhood, I was also trying to pay attention to my surroundings. My neighborhood has awesome sidewalks and winds for miles around many streets and cul-de-sacs, so it was a fun run.

The most powerful part of my run was thinking about the fact that when I heard that boy use the term fat, it didn't defeat me. I wasn't constantly thinking "OMG, I am fat, I shouldn't be running." I was more thinking about the household that child might be growing up in, what kind of television he must watch, and if his parents were aware that he was on the front porch, harassing those who passed by.

So on my return route, I specifically decided to run past the house again. And if nothing was said, I was just going to let it go. But once again, I heard something unkind being yelled.

So I stopped running, turned around and started walking over to the house. Well that small child bolted in so much fear, that it almost put a smile on my face. I just walked up to the front door, where his older brother was standing and before I said anything, the older brother said " I apologize, I just grounded him and sent him to his room." Which I know is not the truth, because I saw the child run away in terror of consequences.

I of course wasn't going to do anything other than try to explain to the kid that it's not kind to say mean things, and it can be really hurtful to some people. But, I'm pretty sure the fear that child felt when I turned around to confront him might prevent him from doing it again.

However, I think the greatest lesson in this short story is that, not at one moment did I ever question who I am, and what I'm capable of.

This journey has changed so much about me. It's changed my appearance. It's changed my physical abilities. But most of all, it's changed how I feel about myself. The negative self talk that at one time plagued my life, is so rare in my life now. And for that I am so thankful.

You all believed in me. And I started to believe in myself too. And somehow I got to where I am today.








Wednesday, September 17, 2014
Ever have a person who's negativity or rudeness threatened to bring you down?

I've been dealing with a similar issue, and sometimes it's hard to rise above cattiness, but I'm too happy and blessed in my life to really worry about the craziness that this person brings to every situation.

So I'm choosing to rise above and forget about the negative comments. I hope if you're in a similar situation you choose to do the same.

Bridal shower this weekend, so I'll be sure to post more photos!

Love you Sparkfriends!






Sunday, September 14, 2014
As promised, here are my pics from this weekend.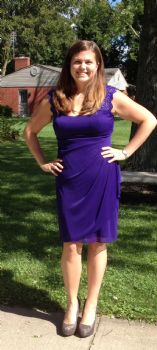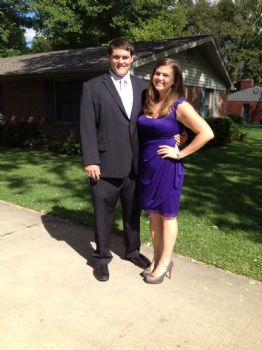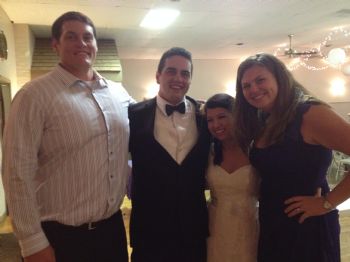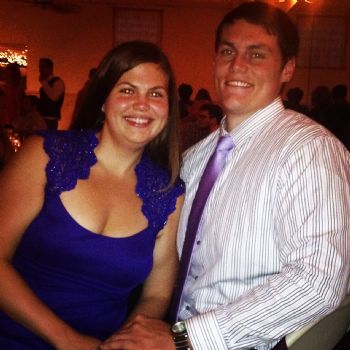 It was a great event, and the last wedding before ours!

November 15th is just 62 days away!

So I'm hoping to really buckle down on my eating and exercising so I look and feel my best for the wedding.

Hope you all had wonderful weekends!



1 2 3 4 5 6 7 8 9 10 11 12 13 14 15 16 17 18 19 20 21 22 23 24 25 26 27 28 29 30 31 32 33 34 35 36 37 38 39 40 41 42 43 44 45 46 47 48 49 50 51 52 53 54 55 56 57 58 59 60 61 62 63 64 65 66 67 68 69 70 71 72 73 74 75 76 77 78 79 80 81 82 83 84 85 86 87 88 Last Page

Get An Email Alert Each Time BOBCATGIRL76 Posts