| | |
| --- | --- |
| | BRADMILL2922's Recent Blog Entries |



Wednesday, April 09, 2014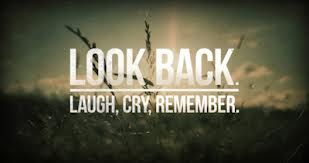 Have you ever had "one of those moments" in life where that no matter how brief the moment was, it seems to convey a million things? It is kind of like that old saying, "a picture is worth a thousand words", but with a moment. Perhaps the new saying can be, "a moment is worth a million things". I had "one of those moments the other day.

I get that "things" is vague. I only use "things" because I am not sure I can put my finger on the proper word that would actually grasp what I was feeling in this moment the other day. In this moment (that lasted about 5 minutes), I had a flood of memories and emotions from this entire healthy lifestyle journey that I have been on over the last nearly 5 years. Hard to believe that it has been that long...but I'll tackle all that in another blog.

I was having issues with my computer. I was trying to get my computer hooked up to my TV via HDMI cable so my girls (Calli & Sydni) and my girlfriend (Lauren) could watch Harry Potter and the Prisoner of Azkaban. I was having some sound issues so I was messing with all settings. When I finished, I clicked on a different movie that was on the hard drive to try out the sound.

I clicked on my goal making video from July of 2013.

www.sparkpeople.com/mypage_pu
blic_journal_individual.asp?blog_id=54
23818
(I know many of you have seen the video but if you are newer or want to check it out again, here is the link)

Mind you, it isn't the first time I have seen it since I made it. It isn't even the first time I have seen it this year. I showed the video at the Spark rally meeting I spoke at in Indianapolis back on January 11th.

But there was something different about it this time. Perhaps it was trying to turn it off after a few seconds only for my girls to yell at me, "LEAVE IT ON!" Yes, I capitalized that for a reason! Perhaps seeing it just in that moment for whatever reason...I don't know...it just hit me a little different than it had before.

I had a overwhelming sense of pride that the girls wanted to watch it. They had seen it before but in their eyes, I could see that they were proud of their Dad. I know they don't understand everything it took for me to do what I did and I know they don't understand the reasons I did it (them being the biggest reason), but I hope that someday they will.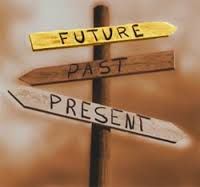 But I had many other emotions and memories from that time and the time leading up to the video. All the hard work. All the sacrifice. All of the EVERYTHING that it took and has taken for me to get to the place where I am now!

Happy & Thankful

I have so much to be happy and thankful for these days. I have great kids that make me so proud every day! They are the best of me. They are my heart. I also have the love of an incredible woman that has changed my life and makes me feel that I am the luckiest boy in the world. I have a much healthier lifestyle, that because of the last 4+ years, I have given myself the best chance that I can to enjoy all of it longer!

All of this came to me in the moments that the video was on screen and it was an incredible feeling! It was truly worth a million things! It made me appreciate, just that much more, where I had come from, where I am now, and where I am going in the future. And yes, it brought some tears to my eyes. No surprise there :)

Embrace Your Moments

Embrace The Possibilities








Tuesday, March 18, 2014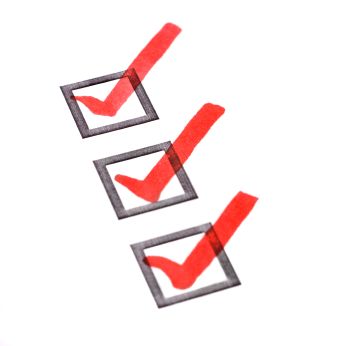 There are many layers to these healthy lifestyle journey's that we are on. I know for me, when I may be feeling a bit overwhelmed by the whole process or just feeling like I am stuck in a rut, I like to think about what I was, what I did about it, and what I am now doing about it. These are things that you could actually write down or you could just do mentally, whichever works best for you. These are just some ideas that can help get you going again if you currently aren't doing well or perhaps keep you motivated and pushing towards your goals!

The first category is the old Brad of yesteryear, the dreaded "I Used To" list. As painful as the past is and can be, the past can often times serve as a great motivator. In the very least, it can show us how NOT to do things. This list for me could probably take up a couple of blogs worth of content, so I will narrow it down to a few for this...

I used to weigh 509 lbs (still hard to say & believe)

I used to eat a large pizza at a sitting (without much effort)

I used to believe that I couldn't lose weight no matter how hard I tried (I didn't try that hard)

The second category is the "I Did". Depending on where you are in your journey, you may not have a long list with this category but that is ok. Work with what you have. If you have had any kind of success (now or in the past), add it! If a particular diet or routine worked for you, add it! If you have been proud of an effort you made towards your goals, add that! A few I have are...

I did the entire Insanity workout (something I started like 20 times previously!)

I did track my food on Spark (every day I logged in and TRACKED IT ALL!)

I did make my original goal of 299 lbs. (one of the best days of my life!)

The third category is "I Am". This is the one you have control of RIGHT NOW! This is the one YOU CAN CHANGE! This is the here and now! You can not change your "I Used To" and "I Did" lists...those have come and gone. That is your past, you own that. But right now today, you can add anything you want to your "I Am" list! Even though "I Did" make my goal, I have made new goals and am working towards them every day. The "I Am" list never stops for me...

I am going to the gym 2-3 times a week for an hour (mostly cardio with the elliptical)

I am doing core, yoga, and other dvd workouts at home (2-3 days a week)

I am eating as healthy and as clean as possible (more veggies than ever! Yay!)

Those are just some examples that I use for my lists. It always me to remind myself of where I have been and where I am going. I have come a long way but I had a long way to go! This is an ongoing journey. I will be resolute. I will be intrepid.

So if you are just starting your journey, start your "I Used To" now. If you are further along in your journey or have even made your goal, never forget your "I Used To" list. But in that same breath, never forget your "I Did" list either. Be proud of what you have accomplished! And from this point on, concentrate on what you want to add to your "I Am" list and DO IT!




I think we get stuck in the I Used To's of our past. We let that hold us back from our "I Am" list! I think it is time to forgive ourselves for our past and concentrate on where we are and see the good in what we have done. "I Did" lose 210+ lbs. "I Am" living a healthy lifestyle.

No more "I Used To" and more "I Am"!

Embrace Your Possibilities

Good Day Sparkville






Tuesday, March 11, 2014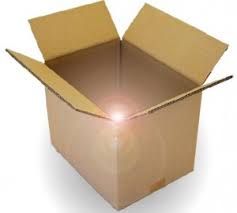 How long will it take? How much money will it cost me? How can I do this? Can I do this? If I don't do this, where will I be? What if this, and what if that...

We face a lot of questions along our healthy lifestyle journey. We deal with questions that we answer to either help motivate us to get where we want to be or that will end up sabotaging our own efforts, sending us right back to where we started.

Depending on how you answer those questions that arise, can determine the level of success you will have when it comes to a successful journey into a healthy lifestyle. If you can be positive and tell yourself that no matter how much time and effort it takes, I will meet my goals, then you set yourself up for the best possible approach to achieve the goals you set for yourself. If you are pessimistic about it, your answers to those questions will send you right back into the "Box Of I Can't".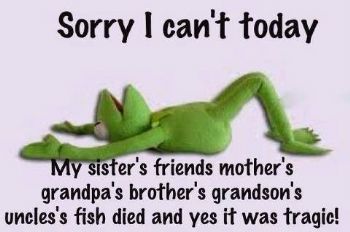 Of course, just having a positive attitude doesn't guarantee you will reach any of your goals. If only it were that simple, right? You and I know that we still have to put in the time and effort it takes to make it, but a positive outlook is certainly a good place to start. On the other hand, if you are negative and answer those questions I posed earlier with excuse after excuse, you will be stuck in that "Box Of I Can't" with nobody to blame but yourself! It is a continuation of the lifestyle that got us where we are in the first place. To get where you want to go, you have to change what you are doing!

No matter what stage of the journey you are on, questions are inevitable, but it is up to you which way you answer them. Will you tackle them head on with a positive outlook and tell yourself that you will reach your goals no matter what, or will you have a negative outlook and make excuses and find yourself perpetually stuck in the "Box Of I Can't"?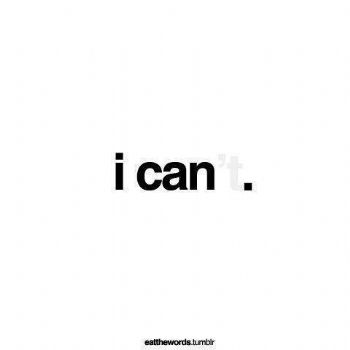 The choice is yours.

Embrace The Possibilities

Good Day Sparkville






Tuesday, December 17, 2013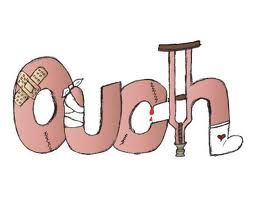 As some of you may know, I hurt my back pretty bad in the middle of November doing my new workout program. I didn't hurt myself doing anything really abnormal or crazy, I hurt myself doing a squat. I hurt myself doing a SQUAT?!?! How did I hurt myself doing something I have done thousands of over the last 18 months or so?!?!

For the better part of 3 days, I could only crawl around my house. For the better part of a week, I couldn't walk without significant pain. For the better part of this last month, I have dealt with the pain in my back. Perhaps harder than dealing with the pain is dealing with the mental side of this injury.

I have had minor injuries and pains over the last 18 months or so. I have had knee pain since I was a teenager. I have had foot pain for nearly as long, residuals of having 3 stress fractures in my feet over a six year period in high school and college. I hurt my shoulder back in January working out and was told I likely have a partially torn rotator cuff. I have even hurt my back a few times and that has kept me from working out a day or two at a time. All of those injuries I successfully rested or worked my way through.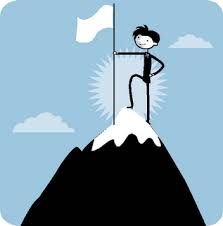 This particular back injury in November has been a sobering reminder to me of how fragile this journey is. A reminder of how important our physical and mental well being are to what we can accomplish with our healthy lifestyle changes and how much the two are intertwined. A reminder of how one day or week we can feel like we are on top of a mountain and we will never be stopped on our way to our goal to the next day or week where it feels like we were pushed off the mountain and fell all the way to the bottom hitting every ledge and tree along the way.

I felt that. I felt like I had scaled Mount Weight Loss! I had conquered it! Why would I not think that? I went from a high of 509 lbs. in May of 2009 down to my original goal of 299 lbs. in July of 2013. I had those days, weeks where I felt like I could do no wrong. But, I have also had those days and weeks where I couldn't get out of my own way!

Yes it happens. Yes, it will happen again. There was something a little different this time. I didn't let my diet get out of control so I am thankful for that. I am thankful that my healthy lifestyle changes probably have sunk into my muscle memory enough to where I didn't let my diet be totally derailed. In the past, I am sure I would have drowned my physical pain in pizza and ice cream...and let's be honest, tacos, candy, cookies, pasta, bread...you know where I am going here.

But I did let the injury get to my spirit. I was on track and doing the best workouts I had done since late summer and then boom! No workouts! It was a unwelcomed wake-up that I could have done without. It seemed like an awful time for an injury like that but then I thought about it. When exactly is a good time for an injury like that?

That got me thinking about how fragile our journey is. If I would have had this same injury when I just started Insanity at 433 lbs., would I have kept going or would I have thrown in the towel? I have a sinking feeling, that Old Brad would have thrown in the towel.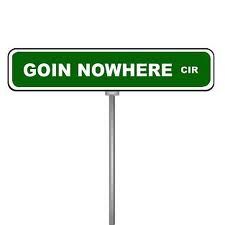 But now, I will speak to Old Brad and use the wise words of one Tom Petty, "DON'T COME AROUND HERE NO MORE!" Old Brad won't get me where I want to go!

I am happy to say that my back and mindset are doing much better now and I am getting back on track with workouts! I will use this setback as an opportunity to learn as I go forward. I will use this reminder to propel me on to bigger and better things! I am determined to successfully navigate this holiday season eating minefield, and go into 2014 energized and ready for the best year yet!

Who's with me?

Embrace Your Possibilities

Good Day Sparkville






Thursday, November 14, 2013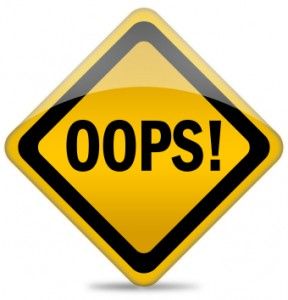 Noted author, minister, and counselor Hugh Prather once said, "I sometimes react to making a mistake as if I have betrayed myself. My fear of making a mistake seems to be based on the hidden assumption that I am potentially perfect and that if I can just be very careful I will not fall from heaven. But a 'mistake' is a declaration of the way I am, a jolt to the way I intend, a reminder I am not dealing with the facts. When I have listened to my mistakes I have grown."

It is easy to talk about my hopes, dreams, and aspirations. That is the stuff that we like to talk about. That is the stuff that we like to read about. Honestly, that is the fun stuff to write about! Don't get me wrong, those are things that we need to to see and hear about if we want to be successful. Knowing the positives and knowing that we can make it happen is very important to our success. But to be successful, we also have to realize and confront that we are not perfect and we will make mistakes.

Mistakes happen.

We are human and we will make mistakes. We always start off with the intention to be perfect and we think we won't make mistakes, but from time to time, we will. We might eat some pizza we hadn't intended. We might skip the gym because we are tired. Mistakes will happen.

How many times have you had a bad day, week, or month and said that today is the day? How many times have you said this time will be different? How many times when you "start over" and have a perfect day, that you think you can do every day perfect, just like that?

I know if you are anything like me, the answer to all of those questions is many times. That is a great attitude as long as we can also accept that we will make mistakes. Life happens and there will be days that are not perfect. Accept that you may stumble from time to time but also know that you won't let that keep you down.

Mistakes are acceptable.

When mistakes happen, do not run away from them. Winner's do not run away from their mistakes. People who are successful, do not run away from their mistakes. Mistakes build character. Mistakes can often offer you the biggest lessons you will learn on your journey.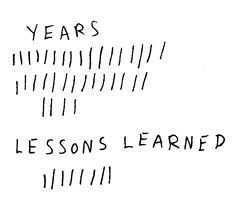 It can be hard to do, but don't get stuck thinking how you coulda, woulda, or shoulda done things differently! It can feel like one little mistake in your diet or exercise, will undo weeks, months, or even years of hard work. Do your best not to minimize the mistakes. Don't let your mistakes define you or your journey! Let how you rebound and conquer those mistakes define you and your journey!

Remember that mistakes aren't a total failure if you can learn something from it.

So learn from your mistakes. Realize where and how the mistake happened, and do your best not to repeat it. We do ourselves a disservice if we do not continue to learn during our journey. We should never stop learning along this process because the process if forever changing and evolving. You are forever changing and evolving, so your journey should change and evolve right with you.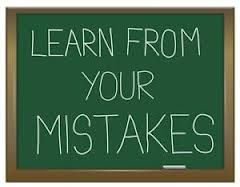 Keep an open mind. Don't let the fear of making mistakes hold you back. Don't allow one mistake to start you on that downward spiral! Don't keep a tighter grip on the negative experiences more so than your positive ones!

Look at mistakes as an opportunity for growth. Use your mistakes to make yourself even better today than you were yesterday! If we learn from our mistakes, we will conquer them!

Embrace Your Possibilities

Good Day Sparkville



1 2 3 4 5 6 7 8 9 10 11 12 13 14 15 16 17 18 19 20 21 22 Last Page

Get An Email Alert Each Time BRADMILL2922 Posts