| | |
| --- | --- |
| | CHICCHANTAL's Recent Blog Entries |



Tuesday, July 30, 2013
Saturday I decided to go for a little walk. I can't really call this one a hike, because it was a nice flat path all the way with only one tiny hill. I started just north of Harlow, in Essex, at Harlow Mill. I pick this because I can see from the map that the path is only about half a kilometre north of the station and it is by the river Stort so even I should be able to find it without difficulty.

And so it proves. Nip over the bridge and down on to the path by the river.

Apologies to anyone who was hoping I would get lost. I don't get lost any more. Usually.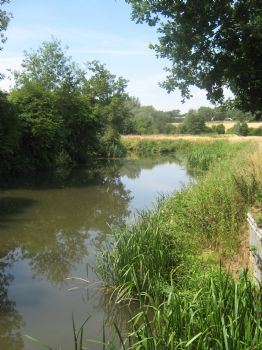 For the next five and a half hours, I have variations on this view for company. If you're not green with envy by now, clearly rivers aren't your thing.

I love rivers.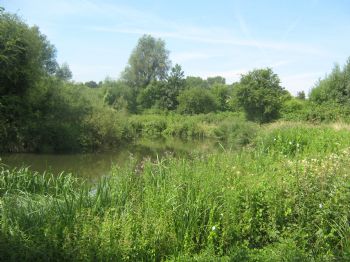 This walk is going to prove largely uneventful. The scenery is quite dramatic enough for me, thank you. It's high summer and this is a flat watery area. We've had a drought that has just broken, so the path is dry but there is water in the river which is in any case a 'navigation' - it's got locks on so that narrowboats (barges) can use it. Either side of the river are plants, with water meadows, natures reserves, all the twiddly bits and pieces.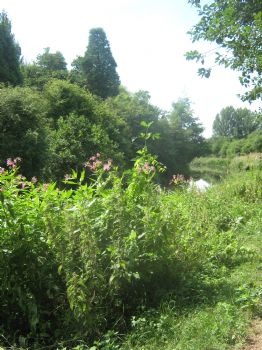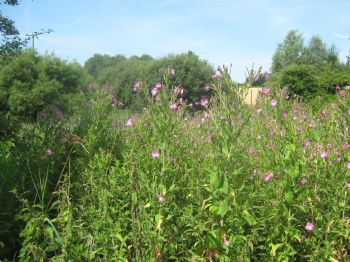 There are flowers everywhere, and the flowers are, I'm pleased to say, full of bees. I spend a considerable amount of time trying to get photos of the bees but they are so bizzy or buzzzzy it's a pretty tough gig. I'm sure you know that there's a bee crisis going on at the moment: we've losing a lot of bees, due to pesticides and given how much we rely on bees for pollinating our food plants, this is not good news.

Anyway, this honeybee was doing fine.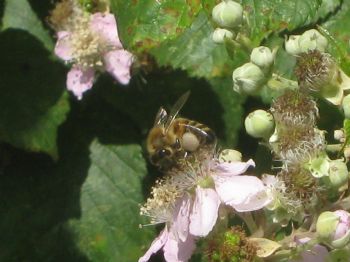 I'll be quite honest, I'm a total wuss over insects. They terrify me, but I do appreciate how important they are. Part of nature's rich tapestry etc. So even when a dragon divebombs me and has a good look, I only squeak a little bit. In a ladylike manner.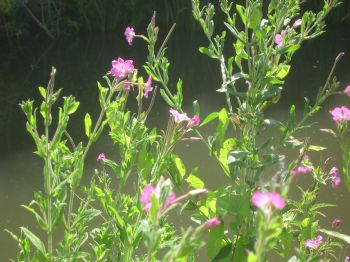 This is Great Hairy Willow Herb overlooking the river Stort. It was full of bees, but I do notice that when bees become aware of you they politely drift away. So you can just look at the flowers and see if you can see a bee.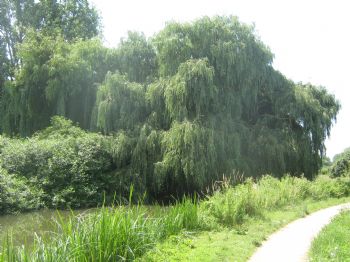 I keep on and pass Harlow and after a bit I'm starting to feel hungry and think it would be nice if I could find something to drink that isn't warm water out of a bottle. Views like this are lovely but you can't eat them: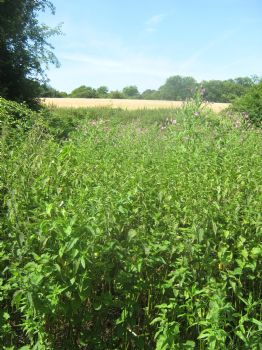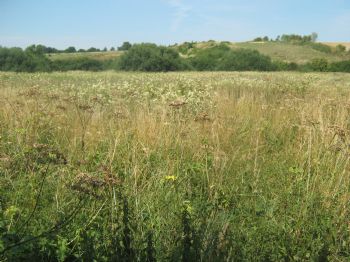 I cross over the river by a bridge and come to a part of the walk that is not shady. It's a hot day, 28C and as I don't like suncream I'm turning a delicate shade of lobster, in my face at least. (I keep covered up so as to avoid burning).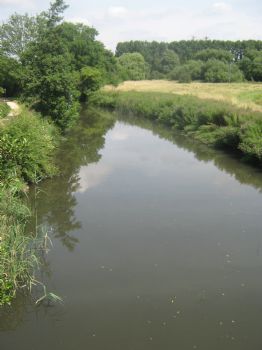 All the way along there have been flowers and this is a fine example of a purple loosestrife which has been imported into the States and become a pest. In the UK it's just another wild flower that grows by rivers and ponds.




This, however, was imported from India and is a bit of a problem. It's buddhleia, and is called butterfly bush because they love it.




Bees also adore it. Also imported from Asia is this stuff, Himalayan balsam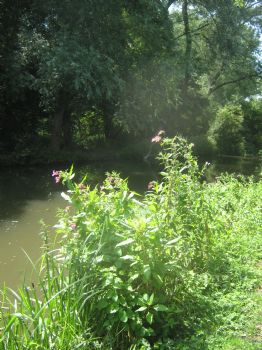 which bees are fond of too.


Personally, I'm fond of cold cider which I finally obtain at a riverside pub at 1.30, two hours after I started walking.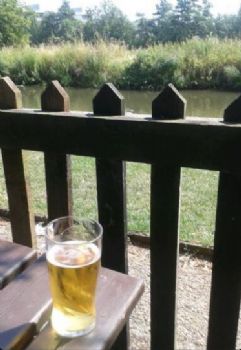 By this time I reckon I've earned the pint that I down in about ten minutes flat. I've also earned a nice pub lunch, maybe a ploughman's (cheese salad) or even a steak and kidney pie. Unfortunately although the pub does food it's the kind you wouldn't give to your dog - burgers, hot dogs, 'melts' etc - although intriguingly people ARE feeding it to their small children.

Well, if they turn into Godzillas, don't say you had nothing to do with it is all I can say.

I keep walking and hoping there'll be another pub.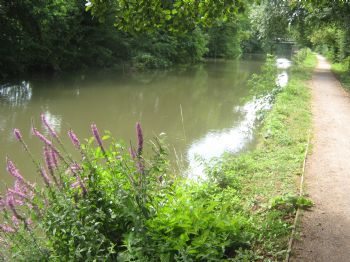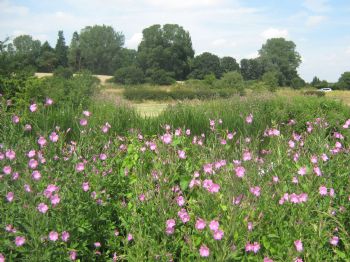 Eventually I reach Royden Lock where there is a lockkeeper's cottage selling amongst other things synthtic pink strawberry ice cream that is, in the circumstances, absolutely delicious. I have a debate with myself about walking into the village to find a pub, but instead push on to the next pub, the Fish and Eels, which is a couple of miles further along. On the way, I manage to get a photo of a peacock butterfly.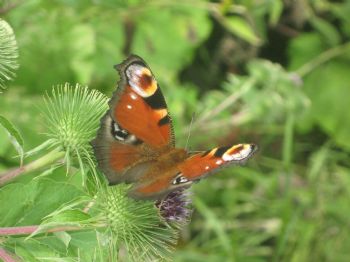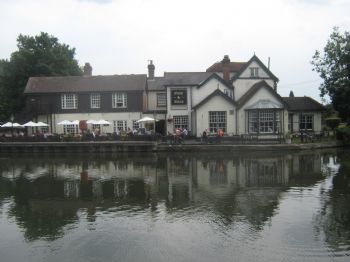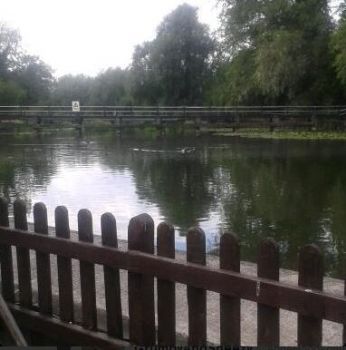 Here I get my second pint. 4pm and no lunch, and I have really earned that boiled egg I had for breakfast. I might even have earned the ice cream. I've definitely earned the pint which you can't see because I didn't put it down, not even to take the photo.

I scrutinise the map and walk the short route, which goes up a little slope and joins a path by the side of a narrow canal. I'm very pleased at managing to find my way up here without deviation because I've only walked this way once before and that was from the other direction, in winter. The path comes out right next to Broxbourne station and just as I get there it starts to rain. Jolly serendipitous.

That evening we have the mother of all thunderstorms, with rain in stair rods, so let's say I got the timing right!





Friday, July 19, 2013
Not hot in the good sense, I don't mean. Not at my age. It's been about 30C (mid 80s F) in the UK for a week and we're suffering. Well honestly, we're not used to it. For the last three years we got no summer, just extra rain. This year, however my garden's like a blasted heath.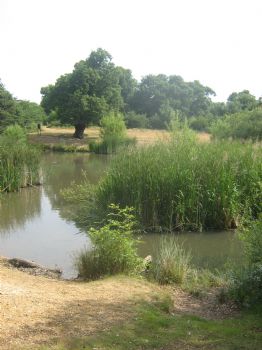 In the bit of Epping Forest that I walked in the blog called 'Mud, mud glorious mud', the muddiest walk of many very muddy walks I did in the winter, the walk where I stood and watched the water trickle across the path in front of me, they have had grass fires today. This is a pity because I walked the same walk north to south last weekend and did the thing in two and a half hours flat panting all the way because it was hot and I really pushed myself. So 2.5 hours, where it took me four hours the last time because of all the mud.


I've said it before I'm sure but there is nothing more glorious than an English meadow in high summer.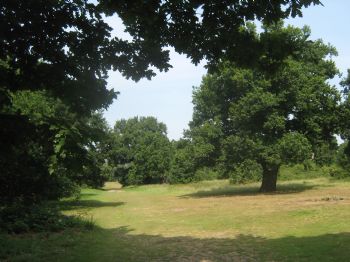 Soooo . . . what to do in this sort of weather? Pack extra water, firstly. Secondly wear few clothes but if you're me, you keep covered up owing to mozzies and sunburn, neither of which enhance my style.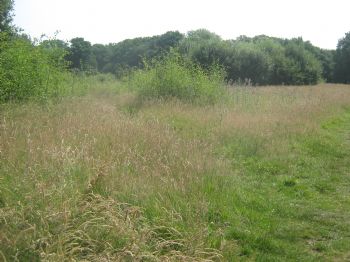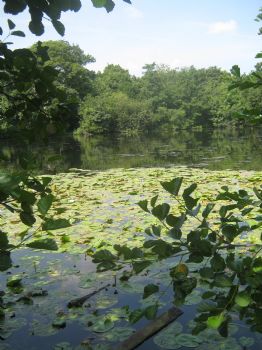 Also, get up staggeringly early to start walking. I mean aim to start walking by 8am because by 12 it will be sweltering. I'm forgetting some of you live in places like Arizona where the weather does this for months on end, yes? Boy, I admire you. At work for the last week we've all been sitting around drooping at each other. I've even been drinking beer but not at work cos they'd look at me funny.

Well, it is an excuse to eat ice cream too. Which I have been doing. I have had a little SparkBreak and now I'm raring to go. Also I have to get my eating habits in order because I've regressed a bit - don't know by how much - and I'm too scared of my doctor to see her till I've lost it again and I'm supposed to see her every couple of months.

Onwards and downwards!






Saturday, May 11, 2013
My large cat, Charlie, is missing his recently deceased brother. Not in a howling, sort of way. Or even a prowling sort of way. He did not (as I'm told some cats do) spend days looking for Percy. In fact since they were always both very outdoors cats, they weren't often in the same place at the same time. That, and the fact that Charlie always found Percy irritating because he wanted to snuggle up.

Now, however, something in Charlie's cat brain is missing Percy. This is manifesting itself in clinginess and attention-seeking. It's my attention he wants of course. Where he used to say hello to Percy and they would mill around together and dash into the kitchen ahead of me to be fed, now Charlie's doing all this on his own and he clearly misses the interactions he used to have.

This of course makes it LOADS easier for me to get used to being without Percy. Not.

The icing on the cake is that when I got home yesterday, there was a message from the vet saying Percy's ashes were ready for me to collect.

I'm expecting rain this afternoon.







Sunday, May 05, 2013
This is the blog of someone who's having an UnSparkly weekend. I'm eating rice salad (containing three times as many vegetables as rice) Always the sign of food sins to expiate when you catch me eating rice salad.

I have just been reading another Sparker's blog and she's talking about a hot tub. Well, I've seen one on telly so I know what they look like, but as to trying one out . . . Maybe I'll book one somewhere for my next big birthday.

It's very clear though that I'm luckier than a lot of people. Some Sparkers live in small towns where there's no gym and nowhere to walk. I've got a gym membership and I'm only ten minutes' walk from the gym. The membership also allows me into a swimming pool, 25 minutes' walk away. And, something I used to take for granted: in England there are public footpaths all over the shop. We've also got designated national trails for walking or cycling or riding. Makes you wonder why everyone isn't out there all the time.

Then you look out of the window and it's raining again!

I do think though that it's relatively easy for us in the UK to walk from A to B. Of course if you live in a city like London as I do, it's also very very easy to get the bus. Everywhere, all the time.

I'm promising myself not to get the bus anywhere that I can walk to in half an hour or less.

It all counts. And I'm feeling very very bad about this weekend.

Of course if I stopped eating cake that would count too.

This is the second blog I've blogged today. The other is here: confitdecanard.wordpress.com/






Thursday, May 02, 2013
From thinking of Twitter as something for people with too much time on their hands, I've recently become a bit of a fan.

A lot depends on who you follow. Being English, I follow the BBC. (I can just hear you thinking 'jolly good chaps!' and trust me, they don't talk like that any more except on Radio 4).

For people who don't use Twitter for news purposes, all the news sites tweet when they put up a new feature and put in a link. Well this evening, as I'm curled up on the sofa, with remaining cat (for details of the other cat see confitdecanard.wordpress.com/ ) I got a link to this article. www.bbc.co.uk/news/uk-wales-22385220

And I thought 'aw'. Isn't it sweet? Most of us would be foaming at the mouth but this lady just takes it all in her stride.

I hope they give her a free season ticket!



1 2 3 4 5 6 7 8 9 10 11 12 13 14 15 16 17 18 19 20 21 22 23 24 25 26 27 28 29 30 31 32 33 34 35 36 37 38 39 Last Page

Get An Email Alert Each Time CHICCHANTAL Posts