Monday, February 11, 2013
Well the Blizzard is over here, but the clean up is ongoing. I have to say I never want to see this much snow for awhile. I am utterly sore from the shoveling and I didn't even do the entire driveway (just a path was done since we don't have to worry about getting a car out of the driveway). Luckily, when the storm first started my workplace decided (only after a state of emergency was declared) to close early at 3pm. Since I was off at that time anyway I was relieved. Unfortunately, my home was among the multitudes that lost power later in the night on Friday. Got through it though, bundled up cause it got darn cold in the house by the next morning, had plenty of food, water, and battery operated lights as well as a battery operated radio to hear updates.

I snapped a few pictures as the blizzard was just getting underway.
This is of course our front path before the storm worsened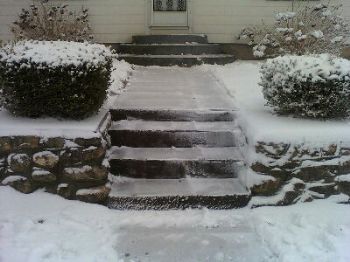 This is the aftermath. Before this small path was made we could not even get out of the door. Another family member came over to dig us out. Than I widened the pathway and redid spots because this family member did a rather shoddy job lol.



The same goes for the driveway. This is the when the storm was just beginning.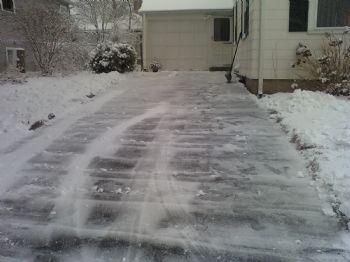 Same driveway, looking from the other direction. Just too much for me alone to get entirely shoveled.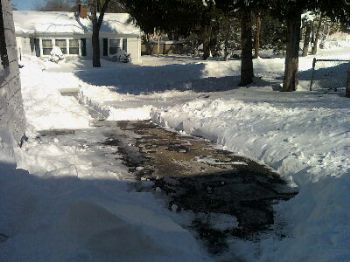 This is my backyard after the blizzard was over. That is our rose bush there in the middle of the picture and its usually about waist high on me and I am about 5 foot 1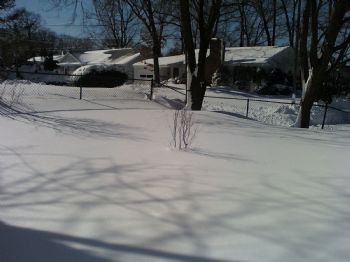 And here are some of the lovely icicles hanging from the roof in said backyard.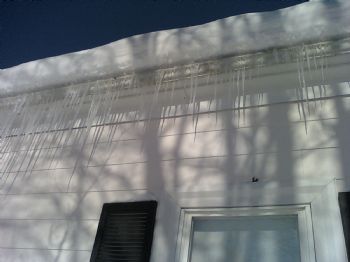 This is me trying to get a measurement of the snow using my leg. This stuff was up to about mid-thigh on me, and my leg had not even gone through the bottom layers of the snow. All in all I'd say we got about 2 and half to 3 ft with the drift that occurred.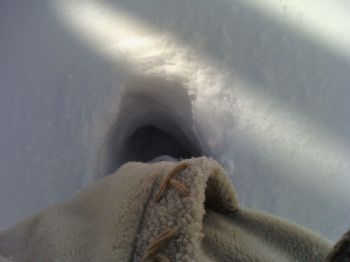 This was a mama jamma of a storm. They have been comparing it to a lot of the past storms, especially the blizzard of 78, but no matter which storm has been the worst, this one was certainly an experience. Two things that irk me around these parts is the lousy plow job that my town does. The side roads are simply atrocious and the sidewalks are horrendous. It seems like no one shovels their sidewalks around here, which makes it difficult if not a bit dangerous for those of us who walk to work. Even the breakdown lane where I would normally walk is covered in snow. Tomorrow, I will have to be very careful as I walk to and from work so wish me luck.