| | |
| --- | --- |
| | ERINLINDSAY83's Recent Blog Entries |


Wednesday, October 22, 2014
I've been meaning to blog for a while....just haven't had much time. I have a bunch of random thoughts in my head, and I'm just going to put them out there!

The church sermon from a few weeks ago is STILL in my head! (Sure sign of an amazing sermon, eh?!) This was *not* by any means the whole sermon...or even the "gist" of it. These are just a few things I took away from it that have been on my mind.

~Living for Christ... Pastor described to us what this might look like. Imagine a person, with millions of pencils taped all over them...including their mouth/tongue, brain/thoughts, etc. Throughtout each day/week/month our thoughts, words and actions draw a picture with those pencils. At the end of the day/week/month Christ takes the picture we've drawn and hnags it on His fridge. Are we proud of the picture we drew? Are we ashamed by pieces of our artwork that are front and center on Christ's fridge? Brilliant. Just brilliant!

~Obedience, without a transformation of mind/heart/soul will lead to legalism and judgmentalism. We think that if we are obedient, we are living for Him...but without the right heart and mind... it may not mean anything! Obedience in itself only leads to behavior modification, NOT transformation. that has to come from Christ alone.

~Along with this topic of obedience, I found myself in church thinking "Oh I wish so-and-so was here to hear this message. They really need this." Wow! Talk about a terrible attitude! That reminds me of the scripture Matt 7:3 . ("Why do you look at the speck of sawdust in your brother's eye and pay no attention to the plank in your own eye?') Definitely got me thinking!


~And on the note of obedience and legalism... so many people think that Christianity is about what you don't do. (Don't cuss, don't cheat, don't lie, etc) but it is moreso about what you do. (Care for people, live life for Christ, etc.)

(Love my Pastor. He is a brilliant teacher!)

On another note, I was thinking about FB and social media and how people "use" it to shape the way people think about us. Some people post smart quotes each day..in hopes that we think of them as philosophical. And some post quotes because they are genuinely interested in them.

Some people post relationship quotes to show the world they are a good gf/bf/wife/husband/potential partner, etc. And some people post love quotes because they are just sappy people.

Some people post about awareness/bullying/political issues/etc to show the world that they are a good person. Some people post about that because they genuinely care.

Some people post scriptures to show they are great Christians, others post them as a reminder for themselves. (And knowing that if they need the reminder themselvers, that other's probably do as well.)

Just some thoughts....lol






Tuesday, October 21, 2014
Life has been VERY trying for myself and my family lately. (Yeah, everybody's is...but I need to preface this story by saying that...) It seems that just when we think things can't get worse, hey, surprise! They do.


Anyways, my husband Josiah and I went camping over the weekend. (Desperately needed relaxation.) Our campsite was about a half mile away from the actual campground. It was on a trail, through the woods, up a hill.....remote. Perfect! We were surrounded by nothing but acres of woods.


The first night there, we didn't have time for a "real" hike, so we decided to walk around the woods surrounding our campsite. Lovely. Acres of woods, with beautiful freshly fallen leaves everywhere! We got back to the tent and I noticed my necklace chain on the ground. This necklace is special to me. Very special. It has three things hanging on it. Two rings that belonged to my mother, and a locket containing some of my mother's ashes. (She passed away last month, if you weren't aware.)


I was hysterical; absolutely heart-broken. I just happened to stick my hand in my pocket and found one of the rings and the locket of ashes. They had just happen to fall and land perfectly in my pocket! Wow! But, I was still missing one of my mom's special, beautiful rings. We set out into the woods to look for it.... knowing we wouldn't find it, but also knowing we had to look for it. We had walked through acres of woods with leaves fallen everywhere. How would we ever find this teeny tiny ring?!


Ten minutes into the search, Josiah FOUND THE RING! The odds of that are basically impossible. The whole time looking, I was praying for God to just let me have this piece of my Mom back. And He did. He showed it, hiding in the leaves, to my husband, almost right way. There is NO DENYING that it was ONLY by God that he found that ring. (Basically a needle in a HUGE haystack.)


I don't know that I've ever needed a reminder of God's presence more than lately. Life has been so terrible painful and He just reached out and said "I know it sucks, but I'm still here with you."


Wow!






Saturday, September 27, 2014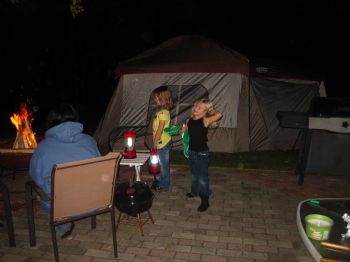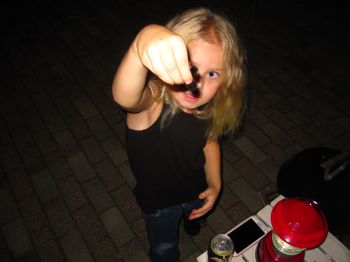 We were only able to take our kiddo on one camping trip this year due to scheduling conflicts, so we decided to give her one more campout before it was too cold. We pitched the tent in the backyard, had a nice bonfire and made s'mores. It was something so simple and so easy, but it totally made her day.





Thursday, September 25, 2014
I love Polyvore....I spend hours every workday (I have a job where I do a lot of sitting around...lol,) making outfits on Polyvore. I do it because I love fashion and it's just fun! In the past, Polyvore has made a featured story about my blog and I've won a few contests.

This week Monday, I won Top Fashion Set of the day. Woohoo! It's just a neat little feeling to know someone appreciates my fashion! But then......! But then today I won Top Fashion Set of the Day AGAIN! (Here's a link to the set if you care.... www.polyvore.com/untitled_4409/set?i
d=135712596#fans )

So that's pretty neat, considering Polyvore has over 500,000 members!

I post my blog on a few different platforms. Well UrbanOg, a company I buy most of my boots from (along with some of my clothes and shoes) retweeted my blog post on Twistter, and said that they loved my blog posts (and have retweeted them in the past as well.) Fun!


erinlindsay83.blogspot.com/





Monday, September 22, 2014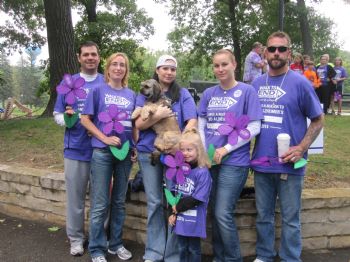 (Brother-in-law, Older Sis, Younger sis, Me, Husband, and my niece in the front.)
Our Team




1 2 3 4 5 6 7 8 9 10 11 12 13 14 15 16 17 18 19 20 21 22 23 24 25 26 27 28 29 30 31 32 33 34 35 36 37 38 39 40 41 42 43 44 45 46 47 48 49 50 51 52 53 54 55 56 57 58 59 Last Page

Get An Email Alert Each Time ERINLINDSAY83 Posts