Monday, January 07, 2008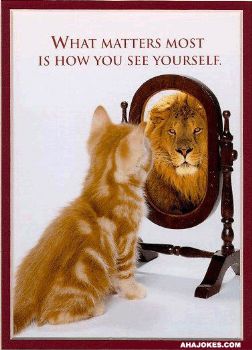 I did quite well yesterday. 60 minutes all together on the treadmill, 5 glasses of water, and I stayed within my calorie range and tracked both food and exercise....but...it wasn't perfect. I really need to get the lesson that slow and steady win the race. That making small but consisitent changes is ultimately what will not only get the weight off but keep it off. Why is it...that you can see something so clearly in your mind, know its the truth, and yet still keep doing it the wrong way. The definition of insanity is doing the same thing, over and over, and looking for a different result. I must be insane. lol I just have to make myself slow down. Yesterday i was planning on diving into weight training as well as my cardio now...I'm going to actually do Fast Track.
My goals are to track my food each day, track calories burned on the treadmill I'll worry about adding the other exercises once I am being consistent about getting my 30 minutes a day on the treadmill in. I'm also going to try to drink 8 glasses of water a day. That may be hard. I got 5 or 6 yesterday and it took some doing.
I've also been getting frustrated because I don't have all the healthy foods that make a diet easy in the house and can't get them until friday. This makes planning my meals very difficult, especially trying to take a meal for work. If I don't take it, I'll end up ordering something high fat from the restaurant. All I can do is try, and work with what I have. It wont' be that long till friday, and then it will be easier, and I have to stop getting so frustrated and just make the best meals I can.

I'm going to try to be the turtle not the hare this time in the race, and that is an incredible challenge for me, all in itself.