| | |
| --- | --- |
| | GREATMARTIN's Recent Blog Entries |


Monday, December 22, 2014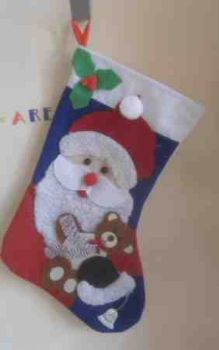 Herb and I did all the New York things
that tourists do. We walked down 5th Avenue stopping to look at Tiffany's windows and then went to see the Saks-5th Avenue, Lord and Taylor's windows eventually walking down to Macy's just looking in the windows. (57th Street to 34th Street? OMG! 23 blocks there and 23 blocks back. No way could I do that today!)

Over the next few days we walked to Times Square where I showed him the Lyric movie theatre I had worked as a teenager and then to Greenwich Village my showing him where I use to spend my time in the baths, the bars of which many were not that anymore, the restaurants I worked in and the ones I loved to eat in. We stopped at The Stage Deli and he couldn't believe the size of the 'Hymie's Special' sandwich. One night we ate in my favorite restaurant in the world Marchi's. We took a Circle boat tour around Manhattan that I had never done before and it was magic.

Christmas Eve we went to St. Patrick's cathedral for midnight mass and I told him about doing the same as a teenager and how taken I was by the pageantry and choir and the 'theatrics' of the mass. I told him about Cardinal Spellman who had been a powerful political figure and was known to cruise Rockefeller Center downstairs bathroom. I think it was the next day that we went to see the Radio City Music Hall Christmas Show with the Rockettes. I know we went to see a Broadway show but for the life of me I don't remember which one.

And then the magic started--the snow came. It wasn't a blizzard but enough to make the city romantic. We took a carriage ride in Central Park and we walked up Central Park West and I showed him where I had lived on 75th Street. We even walked arm in arm and though the 'gay revolution' had taken place that still wasn't a smart, safe thing to do but we both felt invisible.

Of all we did the most magical part is something you have seen in movie after movie but we did it. We ice skated in the Rockefeller rink, my falling on my butt a few times and we had a hot chocolate and walked around looking at the lights and decorations.

I can see us walking up the path between the rink and 5th Avenue enjoying the snow and each other. I can see him dressed in his Christmas sweater that he bought at Macy's and his black trousers and jacket--I can see it all this 40 years later but I don't remember his name. I wasn't taking pictures back then but I have a feeling I do have a picture from that time and I am going to search for it. I might be lucky and see that I had put his name on the back of the photo.

Did he leave New York first or did I? Was that when I had to get back to Memphis because Bernie was up to something? I don't remember nor do I remember when we left and went on our own way never to see each other or talk to each other again.
I hope he has/had a good life.

If you haven't done it put 'visit New York City the last two weeks of the year' on your bucket list. With or without snow it is a must see/must do beautiful and, yes, a magical time felt no where else.





Sunday, December 21, 2014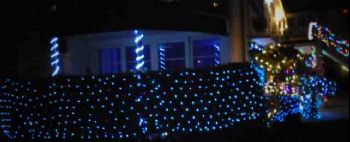 I have lost my diaries from the mid 1970s so most of this is from memory and a few things may be wrong but one thing I am certain of is that it was the most perfect ten days of my life.

It started off as a disaster because I knew that since the personal relationship with Bernie was over the business relationship was going to sink also and I didn't know what I was going to do. I needed to get away and I wanted to run back to where I had escaped from just 5 years before. As Bernie would remind me I left Manhattan with very little and was now a big fish in a small pond.

I had money now so I booked a first class ticket to New York city and booked a room at the Plaza, across from Central Park and facing 5th avenue, both of which were hard to get two days before Christmas Eve. I checked into the hotel, unpacked and decided before I called anyone or did anything I would go down to the Oak bar and restaurant and have a drink. I know what follows sounds like a Hollywood movie script but it did happen. We met 'cute'.

Sitting at the bar drinking my Haig and Haig Pinch on the rocks a guy sat on the stool next to me and ordered a Haig and Haig Pinch on the rocks. I wouldn't have stopped myself even if I could but I told the bartender to put it on my tab and the guy and I started to talk. This may sound crazy but I can remember some very intimate details but I have no recollection of his name! Not for any particular reason let's call him Herb.

Herb and I talked for awhile his telling me he was here for 2 weeks from the mid-west and it was his first trip to New York. I told I had been born and raised here but was now living in Memphis and had lived in Miami Beach during the late 1950s, early 1960s, returned to New York in the 60s and left in 1969. I believe he worked in the automobile industry if I remember correctly. I offered to show him around the city and he thought that would be great.

We decided to have dinner in the Oak Room and afterwards I suggested we take a walk to, what I remember was called the Hampshire Bar on 57th Street down the block from the Plaza. It was known for the recreation of a NorthEastern Storm with all the lighting and noise effects with lightning, snow, rain, thunder, etc., every hour on the hour, on the wall behind the bar. Herb was delighted.

We walked back to the hotel and made plans to get together for a late breakfast and then I would take him sightseeing. Without going into details--that's another post!--we spent the night together and the next day he checked out of his room and stayed in mine.
(To be continued)








Friday, December 19, 2014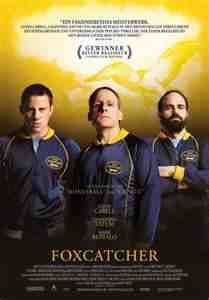 "Foxcatcher" will probably go down in my book of 2014 as the most disappointing movie of the year. There has been so much positive talk of the film, particularly of Steve Carell's playing of John du Pont that seems will change the direction of his career, that I found that to be the jaw dropping aspect of the whole movie. He is not playing funny but he is playing monotone, no smile, seriousness. Maybe du Pont had that kind of personality but it doesn't help the movie.

The editing is some of the worse I have ever seen. I don't know if it was the director's, Bennett Miller, choice but there are 5 too many blurry scenes and more than that of unnecessary long shots that made the picture drag at over 2 hours.

The writers, E. Max Frye and Dan Futterman, leave so much out about du Pont that his final act doesn't make any sense. Based on a true story, though they show du Pont inhaling cocaine and having drinks, they never show that he was mentally ill. Yes they do show an unfeeling mother but they never reference the sisters and brother he had inferring that he was an only child.

Channing Tatum, as Mark Schultz, is an Olympic gold winner, more or less the jock presented as a 'dumb ox', more than once called an 'ape'. He really does an excellent job and has a couple of self brutalizing scenes. Mark Ruffalo, as his older brother Dave is also a gold middle winner and the only one in the film who has a happy home life with a wife and 2 children who come first in his life. By the way their medals are in wrestling and you can get bored watching two somewhat hunky guys grappling with each other in two scenes too many, none of the scenes equaling the wrestling scene in "Women In Love" movie!

In an emotional story like this with the lead being emotionless, and only seeing someone being self destructive getting a response from the audience, made this a very disappointing film to me.





Tuesday, December 16, 2014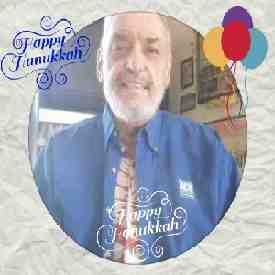 Hannukkah, Hanukkah, Chanukah or Chanukkah are all acceptable spellings of the holiday celebrated by Jewish people sometime between late November and mid December, all according to the Jewish calendar and when the 25th eve of the Jewish month Kislev comes about this year starting at sundown Tuesday, December 16th and ending sundown Wednesday December 24th .

It is basically to celebrate the Jews regaining the Temple which was stolen by the Syrian-Greeks in 165 BC, who dedicated it to the worship of their God Zeus, when the army overtook the Jews making it an offense to be Jewish punishable by death. When the Jews took it back in order to purify the Temple they wanted to burn uncontaminated olive oil but only had enough for one night but still they lit it and it lasted for 8 days.

Hanukkah is a happy time known as The Festival of Lights and in modern times, since it usually is so close to Christmas, Jewish children receive gifts of Hanukkah, one every night for 8 nights. They also play a game with the Dreidel which is a top with 4 sides with Hebrew letters on each side. The game is usually played for Gelt which are chocolate coins covered with foil.

Eating fried foods are part of the rituals with potato Latkes, pancakes made with potatoes and onions and served with apple sauce, and Sufganiyot, a fried jelly donut.

A serious part of the holiday is a lighting of the Menorah--a candelabra having nine holders for candles with the middle higher than the 4 on each side. Every night one of the 8 are lit with the middle having been lit at the beginning of the holiday.

Lighting candles, playing games, eating chocolates, potato pancakes and fried donuts--what is not to like about Hanukkah which means 'dedication'?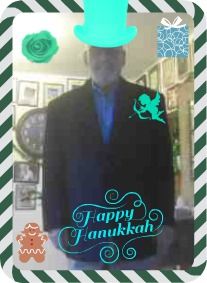 Monday, December 15, 2014



As the Grand Marshal rapper Flo Rida led the 43rd Winterfest Boat Parade in Fort Lauderdale on the New River. Known as 'the greatest show on H2O it is the most watched boat parade. Starting at the downtown riverfront and going for 12 miles decorated boat after boat--this year the theme being TV shows--each boat tries to outdo each other for all the grand prizes.

There was a disruption by demonstrators trying to shut the boat parade down without much success and instead of getting people on their side many expressed the feeling that they were hurting the people they wanted to enlist for their cause by antagonizing people who just wanted to enjoy a Saturday night on the river relaxing away from the woes of their every day life.

The boat parade went on without a hitch lighting up the sky. I went to the boat parade in 1981 watching it from a condo a friend of mine had but now it has become so big just getting down there is a hassle. If you are visiting Fort Lauderdale it is a must see and you can get general or reserved seats for $20 to $50 plus many restaurants along the route will reserve seats for you--at a price.

If you live in Fort Lauderdale and don't mind being a week behind you can see the parade on television plus boat parades in other cities surrounding Fort Lauderdale.

Many clips available on YouTube.


1 2 3 4 5 6 7 8 9 10 11 12 13 14 15 16 17 18 19 20 21 22 23 24 25 26 27 28 29 30 31 32 33 34 35 36 37 38 39 40 41 42 43 44 45 46 47 48 49 50 51 52 53 54 55 56 57 58 59 60 61 62 63 64 65 66 67 68 69 70 71 72 73 74 75 76 77 78 79 80 81 82 83 84 85 86 87 88 89 90 91 92 93 94 95 96 97 98 99 100 101 102 103 104 105 106 107 108 109 110 111 112 113 114 115 116 117 118 119 120 121 122 123 124 125 126 127 128 129 130 131 132 133 134 135 136 137 138 139 140 141 142 143 144 145 146 147 148 149 150 151 152 153 154 155 156 157 158 159 160 161 162 163 164 165 166 167 168 169 170 171 172 173 174 175 176 177 178 Last Page

Get An Email Alert Each Time GREATMARTIN Posts