| | |
| --- | --- |
| | GREGGWEISBROD's Recent Blog Entries |



Tuesday, February 25, 2014
Over the past month, I've successfully maintained my goal weight of 185 pounds - gaining not a single pound between weigh-ins, and even managing to shave off some body fat in that time. One month certainly does not an expert make, but I've definitely developed some thoughts on it all regardless of the short time-frame I've experienced it. Figured I'd share what's happening in this brain of mine! :-D

Losing weight is sexy. Seeing that scale drop each week or month, and starting to see changes in your body, leads to such a confident and self-inspiring reflection of one's self. Fitting into smaller clothing... starting to like how you look... getting compliments from so many people... it's hard not to feel like a superstar when you're losing weight and feeling comfortable with the habits you're forming. Maintenance on the other hand is interesting, but rather mundane in comparison. The compliments slow down as people become accustomed to your new appearance. You're no longer ear-marked by people as a superstar "loser" (tee hee), but rather just recognized as being an average healthy person - which don't get me wrong, is fantastic - that's all I ever wanted during my darkest moments being overweight and eventually obese. So there's deep breaths of relief whenever I stop and consider my accomplishments, and never do I entertain a moment of self-pity now that the sexiness of weight loss has passed. It just feels different.

Another strange occurrence is what I see in the mirror. As the weight loss slowed and eventually stopped at 185, I've begun to see my body differently. The truth is that just as friends and family become accustomed to what they see, so do we. I once looked at my body every week stunned at how much better it looked, while now I start to see parts that still need work. I have a strong mind though, and thankfully a great deal of self-love, so I don't get hung up on those parts, and generally just take a quick peek at a before picture. When I see my before pictures, even the ones of me I've posted here from the different months of my journey, I'm seriously floored by the visual changes. So I think maintainers, just as those losing the weight must do, need to constantly remind themselves of where they came from, and be proud of everything they've accomplished. I've said it recently, and I believe it to be completely true, that the best way to keep your fire burning is to be inspired by yourself. Take the encouragement from others, draw inspiration from their journeys, but remember that you're the star in the movie of your life. You're the main character despite an ensemble cast of other stars. You're the one that makes all the difference for yourself, and you're so incredibly capable of accomplishing all that your heart desires. Any voices externally or internally that say otherwise, are liars and need to be pushed aside with furious determination... but I digress, lol. I think we always need to consider, during our moments of maintenance or plateauing, that although it's easy to begin to entertain the old feelings and our old way of viewing our bodies, we must remember how far we've come, how much healthier we are today than yesterday because of our efforts, and that life is good.

Maintenance is not without it's curve-balls though. The biggest change is in terms of what you eat. For months I said no to so many things, like pizza, pasta, cheese, desserts, alcohol, fried foods, the list goes on. I never planned to never eat these things again of course, just to re-introduce them once I was healthy, and do so in a measured way that continued to support my health. The answer to the question of maintenance is not to simply loosen the reigns though, since that's generally what leads to gaining weight - at least in my experience. Changing your exercise routine should never be a consideration, since let's face it, you're badass and all that exercise makes you feel like a freakin' rockstar (or it should, because you are... fyi...). So that leaves the food portion to consider, and raising your calories slowly and surely for the intended purpose of plateauing. See this is why I always think plateauing gets a bum wrap. If you're plateauing for months at a time, please don't think that you're a failure for even one second. You're SO stinkin' incredible! You're showcasing that you have EXACTLY what it takes to maintain! Use it as a source of inspiration and just keep working at it. Maybe it's just having one less drink now and then, or passing on the butter while cooking, or stepping up your exercise intensity (or better yet, switching your routine up to include something new - which causes the body to adapt again, which increases your metabolism). Plateauing showcases incredible strength and perseverance. Be proud, hold your head up high, and if you've still weight to lose, be thrilled that you get to attack it from such a stable foundation. (Mini rant over, lol). Training for a half marathon burns a ridiculous amount of calories as well, so I've had the extra challenge of experimenting with calorie intake. Really, it's been a case of ingesting more protein and unsaturated fats - like nuts and fats from olive oil and vegetable oil. Eating french fries is no longer a sin, lol, because potatoes contain an incredible amount of potassium - which I've found I never come close to getting enough of in my daily diet - and as long as they're not super salted, my body could use them for good electrolyte balance. I'll post a blog eventually on the studying I've done as it relates to fats and salts. We make broad assumptions about both, and for good reasons, but there are many truths we don't embrace in our zealousness to cast those two things aside from our diets.

The practices of self-control that you ingrain throughout your weight-loss journey come in very handy during maintenance, because you can actually allow yourself that one doughnut now and then. The trick is staring that doughnut in the face, and saying "I'm gonna eat you, real good, but then I'm gonna cast your tasty friends aside and resist their delicious allure." It can be a frightening thing to come face to face with the version of you that once ate the entire box of doughnuts in one sitting, to put yourself in a situation that tests your willpower, but it's important to remember who you are now, and all the strength you've shown to get there... to trust yourself again. It doesn't mean you'll be perfect, but I've found that the most I've had is one extra doughnut now and then - which considering I haven't stopped my exercise routine, ends up being a wash. So don't kick yourself when you give in, just go pump out an extra few minutes of cardio at a higher intensity and enjoy your day. If your tracking says you've eaten enough calories during your week, then just pull out the old "No way, Jose" card and throw it at whatever food is looking fine and tempting. If you've managed to make it this far in your journey, then you definitely have shown the strength to do this, so again, trust and appreciate yourself and the great strength you have. I say this all as an outward statement here, but understand that really all of this is just what I tell myself on a daily basis - in case it sounds preachy and idealistic, but not realistic. This is simply how I'm living my days in maintenance.

What else... lol. So much has changed in my life since losing weight. Now that I'm back at a weight that I was when I was 24, I just feel like I've slipped back into the personality and fearlessness of that 24 year old self. I've got the stretch marks to show for my troubles, which I'll wear with pride (they fade away over time anyways, turning regular skin color - I know this from when I lost all that weight when I was 17). They never disappear fully though, but again, perfection is not what we should ever hold up as our blueprint on this journey, just a healthy self-love and acceptance of ourselves. Doesn't mean you can't strive to make your body look how you want it to, just temper your expectations and laugh at yourself along the way.

And now... PICTURES! :-D Cause let's be honest, who doesn't love to look at pictures on this site.

These are my kick-boxing pants from when I was 21... these were in my drawer of clothes I wanted to fit into again. I still have my gloves and a big punching bag. I seriously need to set it up somewhere in my house and get into this again. I tried doing a roundhouse kick when I put these on, and failed miserably, lol! Good times.



This was my favorite T-Shirt when I was 24. Not a fan now, but still love that I fit into it so perfectly.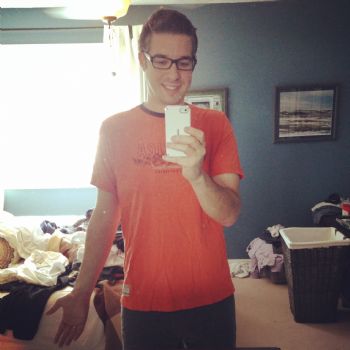 Pre-dodgeball picture with my favorite little girl in the world.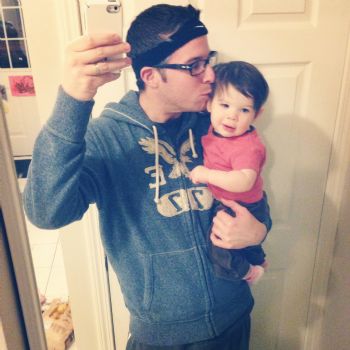 My personal record setting 5k run from last Friday.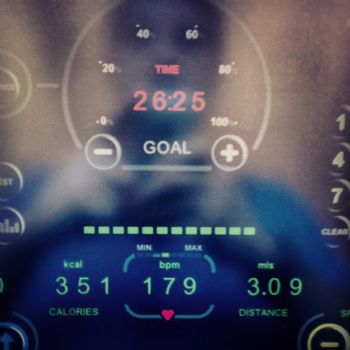 My calorie burn from the amazing run and strength training I did at the gym that Friday. Best burn I've ever had apart from my long runs.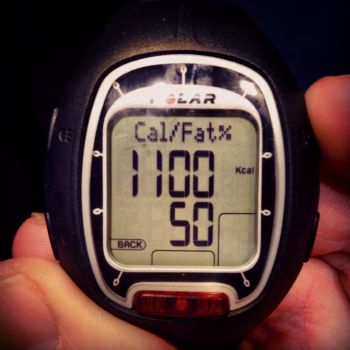 And just me. :-D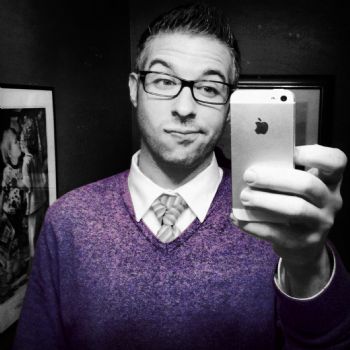 Have a fantastic rest of your week Spark Peeps. Never forget that you can do anything if you just keep putting one foot in front of the other.





Wednesday, February 19, 2014

Just some reflections of the past month, sorry for the technical difficulties around the ten minute mark. Enjoy!!!





Wednesday, January 29, 2014
A is for Age: 33... took me a second to remember, even despite having had my birthday just two weeks ago, lol!
B is for Booze: Ron Zacapa aged rum from Guatemala... I like scotch, I adore cognac, but a good sipping rum? Holy crap, it's heaven.
C is for Car: Noooo... C is for Cookie, that's good enough for me! :-D No cookies you say? Fine. My dream car is the Aston Martin DB9... sexy beast.
D is for Dad's name: My dad's name doesn't start with a D... not sure where this survey gets it's information, but it's clearly a little suspect.
E is for Ego: Really depends on how you define that word. I definitely have a much healthier self-esteem these days, and have always had a heightened sense of self-awareness in this great big universe of ours, but I'm not conceited or difficult or someone who struts over others. I love people, and I'm happy with who I am at this point in my life.
F is for Favorite song or music: Oh gosh, this changes almost everyday. I feel things very deeply, and music impacts me in ways I couldn't begin to describe. I love pretty much every single style of music. Right now though, my favorite song is "Say Something" by 'A Great Big World' featuring the extremely talented Christina Aguilera.
G is for Goof off thing to do: I wish I had some epic thing that I do which is super goofy, but I'm pretty much just a great big goof in general. It's part of my charm, lol!
H is for Hometown: Born in Toronto, but grew up in Mississauga (right next to Toronto). Suburbs. Very multicultural. Middle-class kid.
I is for IQ: 141 - last time I was tested, which was something like 12 years ago. It's borderline genius, but my brains have slowly oozed out of my ears since that time. Now I'm lucky if I can put together a coherent sentence in public without drooling... :-D
J is for Jam or Jelly you like: To be completely honest, I don't think you're ready for this jelly. :-D Blueberry jam is where it's at, though.
K is for Kids: Two amazing and adorable little wonders. My oldest, Evan, is three, and my daughter, Maya, is turning one in just a couple months!
L is for Living arrangement: I believe the arrangement is that I keep breathing, and in turn I'm allowed to keep living... (see? I'm just a big goof, always, lol) I live in a three story townhouse. Plenty of space, I count my blessings to have a home like that.
M is for Mom's name: Well, I'll give the survey this, her maiden name starts with an M... so... closer.
N is for Name of best friend: According to my son, I'm his best friend, and he is mine... so we'll go with that. :-D Melts my heart every time he tells me that.
O is for Observations: Ummmm... It's slightly chilly in my office... I'm listening to "Use Somebody" by Kings of Leon at the moment... my wall is painted a lovely shade of beige... It's lunch time and I'm starting to get really hungry... my desk is quite messy, covered in a lot of very important looking papers, lol... how's that for observations?!
P is for Phobias: I'm scared of waking up at 75 years old and looking back on my life as if I didn't truly live it. It's that fear which finally drove me to lose weight.
Q is for Quote you like: "Love is a durable fire, in the mind ever burning. Never sick, never old, never dead. From itself, never turning." - Sir Walter Raleigh
R is for Relationship: Married for eight years in March, together for twelve last November. If you ask my uncle, there is no explainable reason on Earth for how I managed to land such a beautiful girl. Clearly he's never been on a date with me. :-D
S is for Siblings: One older brother, whom I love deeply. He's getting married again at the end of March, I'm going to be his best man... again. Last time though, I was 19 and had bleached blond hair. :-)
T is for Talents: I can tie the stem of a cherry into a knot using my tongue... :-O True story, though I've only managed to do it once in my life... sooooo... does it still count?
U is for Unique trait: Gosh... I'll be honest, this question, and the last one as well, are so tough for me to answer seriously. I know that I've many talents, and am unique in so many ways, but I just get uncomfortable talking about myself in that way. I'd share my life openly for the world to see (mostly), but to describe myself just feels unnatural. Does that makes sense?
V is for vegetable you love: Broccoli for the win! Hated almost all vegetables up until my early 20's, and now I can't get enough of so many.
W is for Worst traits: See, lol, I'll answer this question no problem! Weird huh? My worst trait is procrastination. Always has been. I have to fight this so much in many aspects of my life.
X- is for X-rays you've had: Nothing interesting, broken pinky finger once upon a time. I'm supposed to get an X-ray soon on my knees as a pre-requisite for seeing a sports therapist - just for giggles, nothing wrong with my legs at all. Also, I'm positive that I've had a small fracture in my right hand thumb since a dodgeball tournament last November... so I really should get that looked at.
Y is for Yummy food you make: You asked for it...
Fettucini with Mussels in a White Wine and Basil Oil Sauce.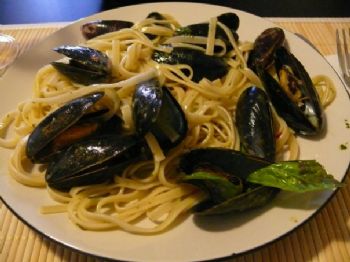 Pan-seared scallops with a mushroom whiskey sauce. Bits of cooked bacon and a sprig of thyme for garnish.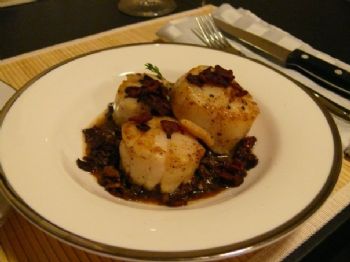 Crushed Peas on Toast with Mozzarella and Grated Romano Cheese.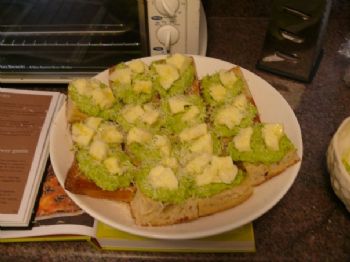 Tomato and Bread Salad with Lime and Olive Oil dressing.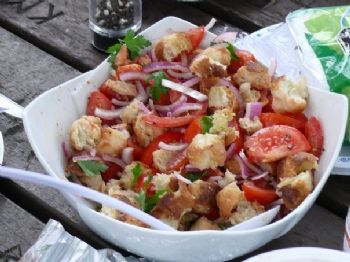 Goat Cheese Bruschetta with a Balsamic Reduction Drizzle.


Lemon Posset.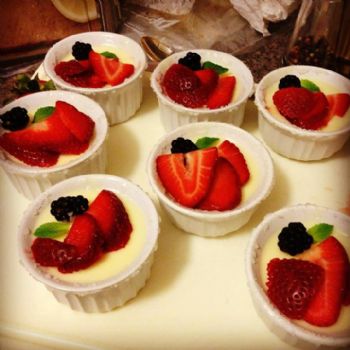 And of course, all things BBQ'd. :-D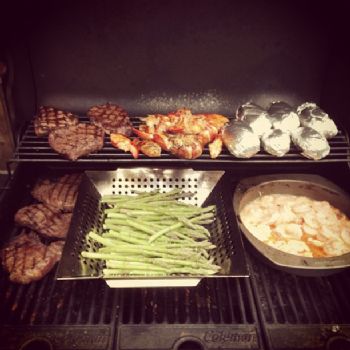 Funny, I'll boast about the food I've made, but not about myself... I'm uniquely weird apparently. O_o
Z is for Zodiac sign: Sounds like a Doctor Seuss'ian way of saying "hey baby, what's your sign?"... I'm a Capricorn... the goat... "maaaaa" :D





Tuesday, January 28, 2014
I have had a lot of interest in my winter running - questions about how to go about it, what to wear, when to draw a line, etc. I've also been told I'm insane, so let's just acknowledge that minor detail and move on, lol. I've wanted to write about the logistics as a sort of response to all those questions, but just always had something else on my mind to write about. I currently have very little on my mind - like seriously, it's a blank canvas up there... quiet as heck. So in light of that, and just looking for an excuse to write, here we go! :-D

I'm convinced that running in the winter needs to be something you immerse yourself in as the weather starts to turn. I've a few friends who suddenly decided to give winter running a try, and although they're great runners, they were quickly overwhelmed by the elements and refuse to go out again until the thaw. I don't know how I would have responded to the cold had I not begun running outdoors at the end of October, as the winds changed. I can say for certain that I never would have attempted to run those few weeks ago during round one of the great Polar Vortex, and had I, well... I'm sure it would have turned me right off of the notion of winter running. Instead, I went into the winter relishing the challenge, to overcome the elements as I pushed my limits beyond anything I've ever done. As the weeks introduced lower temperatures and new challenges, I simply made minor adjustments, and just kept going. January has given the most challenging conditions I ever could have imagined, but with a foundation of facing these conditions under my feet, I've simply kept on going, inching my way ever closer to half marathon distance. So for starters, I'd say if you've got aspirations for running in the winter, then pick a day when you feel relatively comfortable in terms of the outdoor temperature, and go from there. Challenge yourself a little, of course, don't just say that your comfortable temperature is summertime weather, lol, but pick a day that you feel like you could conquer the chilliness. In reality, once you start running, and as long as you're wearing the right clothes, the cold will barely bother you. When the warm blood starts pulsing through your veins, feeding your muscles as they submit to your demands, you'll find plenty of warmth to keep you from being bothered by the cold. Make sure though that you lay out a route that brings you back to your starting point - be it your house or your car. As long as you're running, you'll stay warm, but when you stop, your sweat will become your worst enemy. Don't get caught far from your starting point, plan it out.

The next most important topic is the gear. It's ALL about the gear, lol. I swear that the prospect of researching what to wear, and then buying new threads, was half the fun initially for me. Depending on your climate, you'll find generally that the colder it is, the more layers - and the right kind of layers - are required... the warmer it is, the less layers. Also be sure to wear clothing with reflective strips on them - never forget the human element and the danger of running near and with traffic. Find routes that keep you on the sidewalks, or on streets with less traffic (if possible).

The Shoes: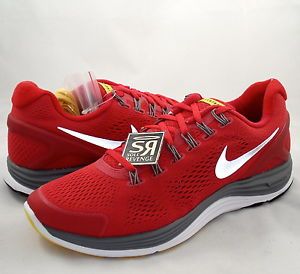 For starters, I get asked what I wear for shoes. I wear my running shoes, plain and simple. Every winter runner that I asked told me the same thing, that they simply run in their regular shoes and that they work just fine in all conditions. I had read about some attachments you can buy, with micro-spikes for better traction, and the experienced runners all said the same thing: they just don't bother with them. They said that unless it's all snow, then the spikes don't react well with the hard surfaces of ice, asphalt, and cement. The key is to simply understand that you'll have to pay attention and change your stride and footing depending on the surface. You'll have to tighten up your stride and rely on your groin muscles more - sufficed to say, my groin has been worked pretty heavily this winter... wait... that didn't sound right... :-D Moving on, lol.

The Tops: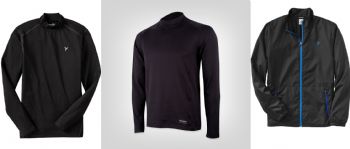 The three L's of winter running clothes: location, location, loca... wait, what? no, that's not right... layers, layers, layers! The trick is to wear clothing that is as light as possible, making it easier to run, but also clothing that will wick away sweat and breathe it out into the air. You also want clothes that will resist the outside elements, like rain and snow and wind. Staying dry in the winter is a must. You won't stay completely dry, mind you, but as dry as possible is what you're aiming for. When I started outdoor running at the end of October, I simply wore the spandex moisture-wicking layer, and the running jacket as a windbreaker and to keep me dry from any rain and snow. If it were warmer and not raining, I would have left the jacket and just ran with the spandex layer. The jacket and the spandex layer I bought cheapy-cheapy from Old Navy, both on sale. These layers aren't crucial to spend money on, in my opinion, as they're fairly simple creatures. As the temperatures dropped, I invested in a thermal sports layer. Also able to wick away moisture, this layer included a thermal fleece-like lining on the inside, but spandexy on the outside. You don't want anything too loose fitting for shirts, as you want to seal out the cold air as much as possible. The jacket layer can be a little loose to allow the under-layers to breathe (my opinion). These layers have supported me through some severely cold weather runs, with my body feeling warm and happy so long as I was running. These layers would not be enough otherwise, your body heat - captured within the layers - is a big part of the equation that keeps you mostly toasty. If you needed more layers, then I would suggest that it might be too cold for you to be running, and that you should draw a line there. You could look to add another under-layer, or consider a warmer jacket, but extra weight from clothes is something to always keep in mind - as it will affect your endurance and your pace.

The Bottoms: (tee hee, he said bottoms...)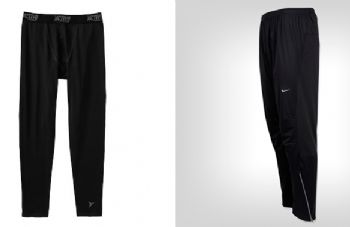 The same type of rules apply to the bottoms. I wear a spandex wicking layer, and then a thermal layer for colder temperatures. I had thought about track pants, but then an experienced runner told me if they got wet, they'd start to weigh a ton. If they were your only layer apart from the spandex layer, then you'd also start to you get really quite cold. So again, I spent nothing on the spandex layer, but a pretty penny on the thermal layer. You want something light, with a weatherproof, wind-breaking material on it's exterior, and then a warm fleece-like lining on the interior. You could probably find an extra layer to go between the spandex and the thermal layer, but thus far I've had no need for that really. There was the one day, where the wind gusts were over 30mph, and it was close to -30 degrees Fahrenheit, that my legs started to feel the cold, but that's an extreme case and I won't be running in conditions that severe ever again. So in theory, this combination should see you through some very cold running.

Le Socks: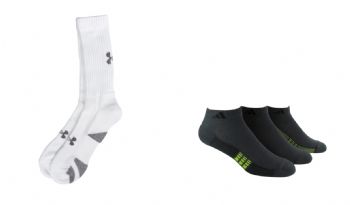 For the most part, I just wear a single layer for socks. A pair of tight fitting, moisture wicking sports socks. My feet are usually chilly when I start running, but after ten minutes, I think from all the blood flow that's going down to them and my body just naturally heating up, my feet feel fine. I wiggle my toes sometimes to mentally feel like I'm warming them up some, but they generally just take care of themselves. In colder weather, I'll throw a pair of athletic, breathable, ankle socks underneath the normal pair. I did this last night actually for the first time. It was the second coldest day I've ever been out running, so I took precautions having learned valuable lessons from that extremely cold run I had a few weeks ago. Worked like a charm! My feet were completely warm the whole time, even despite running through a foot of snow for a few kilometers at one point... which was brutal for other reasons, lol... think "running through sand" and you'll understand... brutal. :-D

The Balaclava: (Try saying that ten times fast... kind of hurts your tongue a little...)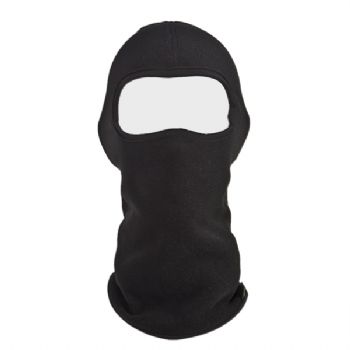 In the warmer weather, you won't need anything. Then, as it gets cooler, maybe the hood from your running jacket will suffice. Finally, as the weather dips below freezing, you'll thank yourself for wearing one of these puppies. Once you don your balaclava, you'll officially feel like a super-winter-running-ninja. Welcome to the club. :-D Breathing through one of these is different, so expect a decrease in pace as you account for elevated heart rate to carry more oxygen to your abused muscles... those poor muscles, lol. If you wear glasses, well, you won't be while wearing one of these. In the cold, they'll fog up severely. I'm lucky that my vision is adequate without my glasses, so I just run without. You'll want to figure on something though in case you need to see. Breathable sports goggles? Prescription ski goggles? I dunno, but something. You'll find that your nose will snot up, moreso the colder it gets, so think about bringing some tissues in your pockets. Pack more than you think you'll need, as some might get moist through all your layers. I ran with tissues yesterday for the first time, and it made a huge difference both mentally and in terms of comfort. You'll mess up your breathing some as you blow, so just think it through, blow through your nose on your exhales. It's not pretty, I get it, but then again reality is rarely as sexy as our imaginations. Don't let a little snot sidetrack you from owning the winter. :-D

The Mittens: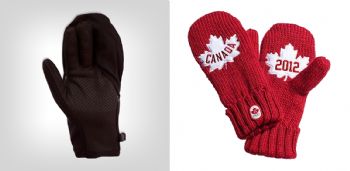 This is an area that you definitely want to put some money up for! Your hands are one part of the body that lose heat more easily than others, and you'll want to protect them from the cold as much as possible. Initially, I invested in some thinner fleece gloves, which worked fine in temperatures just above freezing. As it dipped though, they were useless. That's when I bought the ones shown in the above picture, the black gloves. They have a fleece material with some insulation throughout the glove, but also features a wind-breaking material that can optionally cover your fingers and make it look more like a mitten (as it does in the picture. They're brilliant, and they've seen me through some cold runs. They met their match during the extreme cold from the Polar Vortex, and that incident resulted in me losing feeling in my left hand fingers until I was able to bring my body temperature back up with a piping hot shower. Having learned from that, I included a thick warm layer for my run yesterday in conditions that were the second worst I've run through - temperature-wise. I wore my red mittens overtop of the black gloves, and man oh man, it was PERFECT! My hands were toasty warm the entire time! I was really excited about that... clearly, lol.

So yeah... start early in the winter, challenging yourself as you go. Make sure you match the conditions by dressing warmer as it gets colder. And just be safe out there. There's something, to me at least, that represents the frontier of what we're capable of overcoming when it comes to winter running. In the coldest of night, as the snow falls slowly before your eyes, and you're left with only your will to overcome and a pair of legs to get you home, there's something so poetic... as your body tries to convince you to stop, and you let your veins fill with ice, silencing and rejecting the lies that you can't possibly get through it all... as you emerge from your run a new person, a person who can do anything, capable of mastering the elements... well, clearly, I very much like this.

Quick PS... if you're prone to clumsiness, don't run when it's icy out. Other than that you'll be fine... Amanda... lol! :-D





Thursday, January 23, 2014
"The green reed which bends in the wind is stronger than the mighty oak which breaks in a storm." ~ Confucius say... :-D

Having reached my original goal, the one that I set before myself on that first day I began this journey, I'm very much pondering where to go from here. If I've learned anything in life, it's that plans and the future are always changing. Those who are inflexible to change... to adapting their plans depending on what life throws their way... well, they struggle to find their way in this world. When I made the goal to weigh 185 pounds, it was based on remembering the last weight that I felt happy at (over ten years ago), and by referencing my healthy BMI. So the plan was simple: lose 80 pounds, and reach that weight. As I got closer to this weight though, a funny thing happened... I found that I was finally completely happy and comfortable with my body despite not being at goal weight. I could very well have stopped there and considered it a job well done. For months, as I lost weight rapidly, I had begun to ponder the concept of maintenance and was gearing up for it... but something changed again. My personal goals evolved... happy with my body, my focus began to shift to my running, and at the end of October I found that I was able to run 4 miles three times a week. Whereas I once held 5k to be a good goal for distance, I suddenly had my sights on 10k. Then the challenge was dropped into my lap to attempt a half marathon distance. The reed bends and sways in the direction that the wind is blowing... and so I embraced that new chapter in my life, and with it a variety of new perspectives on things. As I crept ever slowly toward 185 pounds, I began to see that running had become more than just my path to weight loss, it's become a passion... something that pushes the boundaries of what I think is possible in my life and allows me to conquer my body. Although quite happy at 185 pounds, the truth is that through my passion, I'm going to continue to burn calories like mad, and will continue to lose weight... and so I adapt, and new goals have arisen. So, without further ado, here's what's next for me.

I believe that although I'm not attempting to maintain a specific weight right now, I can still characterize my status as being in a maintenance of sorts. It's not fixed on weight at the moment, rather is more a case of maintaining muscle mass, maintaining energy levels, maintaining a healthy body, and maintaining momentum. With running being more of a goal, it's easy to determine that my body will respond with more speed, endurance, and less wear and tear, if I continue to drop some weight from this frame. My loving wife bought me a fancy weight scale for Christmas - one that tells me a whole whackload of information. According to it, I have a current body fat percentage of 21%. This is considered smack dab in the average percentage range for my age - may seem strange if you see pictures of me or even when I look at my body in the mirror, because I look leaner than that, but clearly my body composition naturally disperses my body fat incredibly evenly... definitely not complaining, lol. My fitness range for body fat lies around the 15% mark. With all of this in mind, and knowing that my body will naturally continue to shed pounds in the months ahead, my new goal is one based around body fat percentage. I plan to lose another ten pounds of overall body mass (essentially ten pounds of fat), and gauge my body fat along the way. Once I clock in at 175 pounds, I plan to name that my game weight, and work toward maintaining that number. Since I would still be burning massive calories, I'll work toward increasing my protein intake to build muscle (along with more strength training if needed), and increase my 'good' carb intake to aid in my energy levels for running. This should offset my weight loss (in theory) and at that point continue to cut away my body fat percentage while maintaining a specific weight. Ideally, losing ten pounds of fat might land me really close to my percentage goal, but I'll simply evaluate that once I get there. I expect this to be much longer and more drawn out goal, and am happy to work at this for the next few years ahead. Patience is everything in this journey. Patience with ourselves, patience with our results, but as always, keeping the resolve to work hard as strong as possible. I'll be changing my ticker to reflect this new goal very soon, and am excited to see where this road leads.

Apart from this, I just plan to keep pursuing my passion for running. I've signed up for a 10k in April, and have the half marathon in May. From there, I plan to run the Toronto half marathon in October, and look for other 10k runs in between. Next year I'll be looking to run about four half marathons, and work toward the next impossible distance for myself... a full marathon distance. My running mentor, Stephen, has insisted that I not fill my head with too many thoughts on marathon running until next year, as he wants my primary focus to be conditioning my body over this next year. Once I'm conditioned for half marathon distance, then he'll be happy to guide me on in that sense. I can't tell you how much this man and his guidance has meant to me. I'm so fortunate to have him as a resource... as a friend. Once I'm up to running marathon distances, I've had the genius idea that it might serve as an outlet for meeting some of you in real life! :-D There are far more marathons run in the States than are available to me locally, and ideally I would like to run at least two per year. My dream is to travel to some of the cities near some of you, and not only race, but shake the hand of and share an embrace with those of you who've I've formed super close bonds. Though, I doubt I'll be able to afford racing near Venice (sorry Tina, lol). In the long of it... I have a big hope that now dangles ever so gently before my eyes. It's a very long term goal... it's one that I realize heading into it may never come to fruition... one that might come so close within my grasp but evade me none-the-less... I want to qualify for and run in the great Boston Marathon. The mere thought of this goal gets my heart pumping, and my soul smiling. It excites me... compels me... causes me to drop my chin ever so slightly, grit my teeth together in determination, and narrow my eyes in fierce desire for something that represents the final frontier in my imagination for what I'm capable of achieving physically. There's a long road ahead for training and conditioning, and there are many unforeseen obstacles that exist which may cause me to have to abandon this dream... but one foot in front of the other... one day at a time... this is where I'm going... ultimately, this is what's next. Boston 2018... I'm coming for you.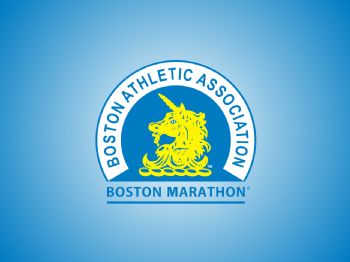 1 2 3 4 5 6 7 8 9 10 Last Page

Get An Email Alert Each Time GREGGWEISBROD Posts